ROGER MILLER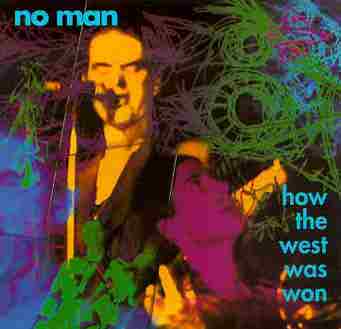 no man - how the west was won
was recorded February 3, through March 28, 1991
at HEADROOM Studios-Boston, MA
Engineered by Bill T Miller
Produced by no man and BTM

1. Cartoon, Cartoon
2. Boomerang
3. How the West was Won
4. Reach for the Sky
5. Here We Go
6. the Set-up
7. Wounded World
8. Grabbed Star
10. No Warning
11. Call on Me
12. (Astronomy Engine)

SST CD 281


VIDEO of WOUNDED WORLD



Roger Miller - guitars, vocals,sequencing,
bass guitar, percussion, piano

Russ Smith - bass guitar, vocals

with....
Andy Deckard - percussion and vocal on 3, 8, 9.
Ken Winokur - percussion on 4, 10

Vikki Porter - cover photo
Joanne Kaliontzis/Roger Miller - artwork


Now OUT-OF-PRINT, How The West Was Won was released in LP, CASS and CD formats. Wounded World was released as a VIDEO directed by Michael Burlingame.

This page is mainly for ROGER MILLER's adventures at HEADROOM Studios recording NO MAN and XYLYL and various guest appearances with OBE and other Bill T Miller related bands.

Bill T Miller met Roger when OBE DRUMMER ANDY DECKARD started playing percussion with NO MAN on the previous Whamon Express CD.

Roger played (guitar, keyboards, percussion and voice) mainly on OBE songs, but also appears on DRUM ARMY, KINGS OF FEEDBACK, and ORGY OF NOISE releases.

ALL MUSIC GUIDE REVIEW: ...How the West Was Won is probably the strongest album of Roger Miller's No Man period. Retaining the song-oriented forthrightness of Win! Instantly! and Whamon Express, the album also adds a stronger dose of the edgy experimentalism of Miller's more avant-garde projects. Tape loops, sped-up voices, and other bits of sonic weirdness decorate nearly all the songs, but they're almost never the main focus. Instead, Miller works them into the arrangements in ways that enhance the songs, like the way the jagged, post-punk guitar solos clash interestingly with the futuristic gallop of the lengthy "Grabbed Star," or how the subtle electronics and tape loops add a chilly gloss to the passionately urgent chorus of "Boomerang." Mixing electronics and guitars in a way that was patently unfashionable at the dawn of grunge, How the West Was Won nonetheless holds up much better than most of the more commercially successful alternative albums of its era .

In addition to recording NO MAN (How The West Was Won) and XYLYL at Headroom with Bill T Miller (BTM) as engineer/co-producer, assorted TV and film projects for MTV, Cartoon Network, HBO, Sesame Street, UK-Gold, soundtrack music for a shadow puppet play and an unreleased electronic piece based on a Phillip K. Dick book were recorded.

Roger and Clint Conley (Mission Of Burma - Consonant) recorded two songs at their own personal studios and brought them into HEADROOM to be mixed with Bill T Miller. This reunion collaboration was released as a 7-inch on Remora Records in 1994 under the band name WRONG PIPE.

Roger plays guest guitar on Jonathan's LaMaster's SATURNALIA CD which was Engineered and Co-Produced by Bill T Miller at Headroom. Released in 1998 on Sublingual Records, this CD also features appearances by Robin Amos, James Coleman, BTM, Elliott Sharp and more.
---

ROGER is a featured on TONS of OBE Tunes
DOWNLOAD FREE OBE MP3s
---
OBE - Call Now! (1990 LP)
MAXIUMUM ELECTRIC PIANO on songs:

GENIUS
DOWNLOAD MP3 - STREAM



D-BLOCK
DOWNLOAD MP3 - STREAM



WHAT'S THE MATTER WITH MY MIND
DOWNLOAD MP3 - STREAM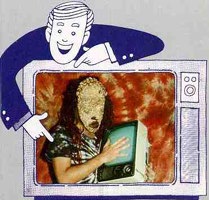 GUITAR on songs:

TRANSITION TO KAOS
DOWNLOAD MP3 - STREAM




WALL OF NOISE
DOWNLOAD MP3 - STREAM

HYPNO VOICE on song:

DREAMSLEEP
DOWNLOAD MP3 - STREAM
---
OBE-KOF CD=Open Your Ears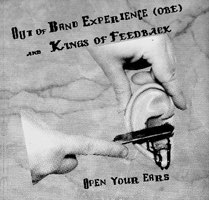 Keyboards on songs:


SAMPLE THIS
DOWNLOAD MP3 - STREAM



ALIEN ANDROID SUCCUBUS.mp3
DOWNLOAD MP3 - STREAM
GUITAR on songs:


ANGIE BABY
DOWNLOAD MP3 - STREAM



GIMMICK
DOWNLOAD MP3 - STREAM
---

ROGER also appears on:

KINGS OF FEEDBACK - DEAD ANTS (RogerRant about Tinnitus)


DEAD ANTS.mp3


ORGY OF NOISE - Maxium Piano


MAXIUM GENIUS.mp3


DRUM ARMY - Percussion on some songs

EUROTECH.mp3 (Germany)

DRUM ARMY MARCH.mp3 (World Parade)
---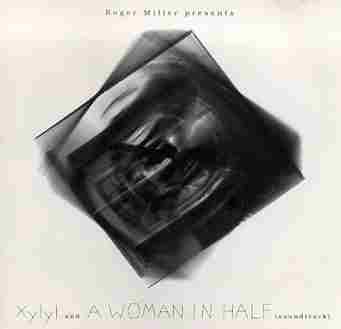 Roger Miller presents Xylyl
Recorded in Fall 1989 and mixed Spring 1990 at
HEADROOM Studios, Boston, MA
Engineered by Bill T Miller
Xylyl (a hypothetial radical):
Suite for sampler, electric and acoutstic instruments.
1. Lampbase
2. Wheelstop
3. Childrum
4. Palmsandr
5. House Rock Compost
6. V-2
7. Pecdan Box Lope
The Xylyl Ensemble:
Judy Stanton: 5-string electric violin
Bob Weston: trumpet
Mick Maldonado: Synthesizer, sampler, Xylyl Tins
Roger Miller: Guitar, keyboard, sampler, sequencing, Xyxyl Tins
New Alliance- NAR CD 051
Pressed on CLEAR Vinyl & Black Vinyl, as well as CASS and CD.
The second part of this CD is from... A Woman in Half - a film directed by Michael Burlingame, who also directed the no man-Wounded World video. The score was composed/improvised in Spring 1990 with ROGER on KEYBOARDS and engineering by Russ Smith
---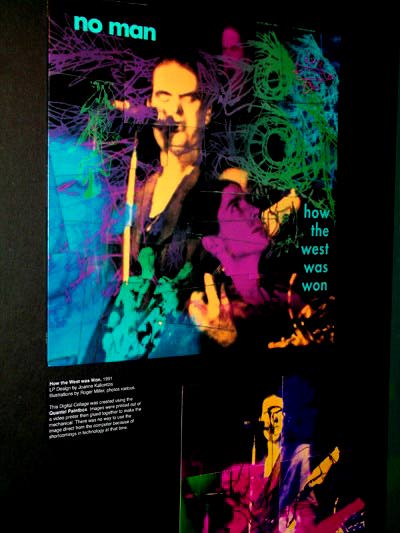 RogerLinks: