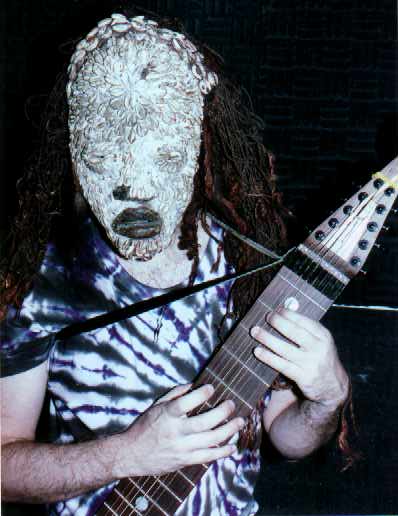 Out of Band Experience



"Orchestra on a 2 by 4"
*I understand you're fond of music...
I have arranged a little surprise for you...Surprise?*
*Musical tastes may differ, but the urge to enjoy is universal.*
*Every interesting rock song is a new universe of sound.*
The Amazing Chapman Stick ...an Orchestra on a 2 by 4
*Anything you can think of, I think is what the game is...I like to experiment*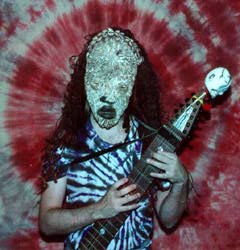 Invented by the legendary EMMETT CHAPMAN, this instrument is a bizarre mutation of guitar, bass, keyboards and drums. Ten strings on a 2 by 4...
Many use the standard touch tap method of playing, but there are those that pick it and pluck it and wah it and slide it and pound it
*I don't have talent so I just, I get up earlier*
The amazing Chapman Stick, an Orchestra on a 2 by 4 There's only one rule....there are NO RULES
Orchestra on a 2 by 4
*It's really important not to get bogged down with all the technology, when I go into the studio, I tend to have as much fun as I can*
*There's no accounting for taste*
*I understand you're fond of music*
*Correctamundo!*
---

The original OBE Mix appears only on the Tappistry CD, sample-free except for a sound FX of cartoon helicopter.

DOWNLOAD MP3 of COMPLETE SONG
OBE-Orchestra on a 2 x 4.mp3

Download MORE MP3z at: mp3orgy.com

The OBE Samplefest MIX includes the SAMPLES, in *RED*!
The samples include: Alex Droog, Adrian Belew, Brian Eno,
Henry Rollins, Thomas Dolby, Frank Zappa and MORE.

DRUM ARMY CD has the SampleFest MIX as a bonus cut, along with
several OBE cuts from Call Now! vinyl LP, which features THREE Stickists.

Check out the full length OBE vinyl LP-"Call Now!" (1990)
(which has the MOST Stick playing of all the OBE and KOF releases)

Other OBE songs feature the killer STICK playing of JEFF COHEN and
JOHN BREGLIA, as well as Bill T Miller.
---


Bill T Miller = Chapman Stick-Vocals-Samples

10 String Stick #1077
Picked, Plucked, Wahed, Slided, Pounded and TAPPED while running through various devices....like ProCo RAT Distortion, Lexicon and Yamaha Delay, Flange, Reverb and Backwards Mutations. Amplified by Ampeg SVT and V-4B amps with 8-10 and 4-12 Cabs. Cry-Baby Wah, Glass Slide...Standard Tuning. Almost all of the Stick sounds are from the LOW Side, except for a tiny bit of Slide Noise from the HI Side. There is NO guitar, bass or keyboard on this cut..PURE STICK!

The "VOCALS" are "SUNG" through the actual Stick PICK-UP

The

*SAMPLES* are flown-in via a Panasonic Micro-Deck Tape Recorder

Andy Deckard = Drums-Drums-Drums

Produced and Engineered by Bill T Miller
at HEADROOM Studios-Boston

OBE-Bill T Miller appears courtesy of ExtraTerrestrial Discs
---
Toe Tappin' Records is quite proud to present "Tappistry Volume I",
a collection of artists on Chapman Stick gathered from around the
world onto one compact disc for your listening pleasure.

Jim Lampi-Vanishing Point
Bob Culbertson-A Moment In Time
Bill Wagoner-For Nicholas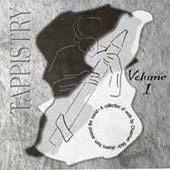 Mike Kollwitz-Severe Tire Damage
Rick Bellinger-Cold Pizza For Breakfast
Greg Howard-Charmed Life
Casey Arrillaga-Serendipity
Virna Splendore-Take Sticks
Sean Malone-Taliesin West
Mark Cook-Butterfly
Steve Hahn-Harmonic Poem
Markus Reuter-plastic torch
Bill T Miller-Orchestra On A 2x4
Barry Wood-Superstition
Don Schiff-Slyde Stick
---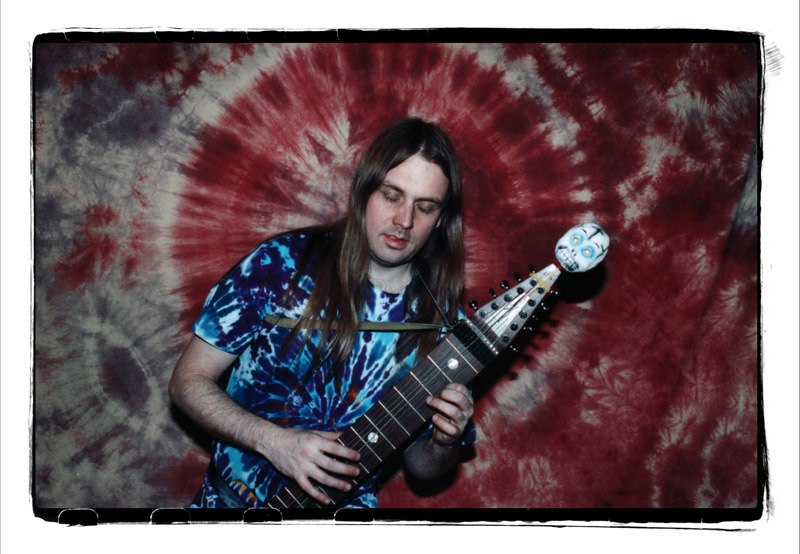 YOU ARE HERE.
http://billtmiller.com/stick/

BILLTMILLER.com
ExtraTerrestrial Discs | Email Bill T Miller