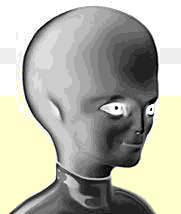 Sure those GATERS had the makings of a HELLUVA party, ALIEN GUIDES, SNACK FOODS, FALSE DRUGS, COMPUTERS and even COOL SHOES... BUT in the end THEY became an EXAMPLE of what can happen to YOU, IF you don't ACT NOW!

YOU must take J.R. "BOB" DOBBS into yer HEART and SLACK into yer EARS. IF you become a dues paying member of The CHURCH of the SUBGENIUS, and BUY yer very own copy of the ORGY OF SLACK CD you MIGHT be spared the fate of the HEAVEN'S GATE Cult.




HEAVEN'S GATE ALIEN gif mutated/animated by:
Doktor BILL T MILLER of OBE.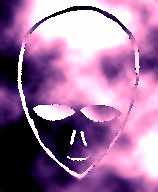 BTM ORGY