ALL my SHOTS are ONLINE NOW!
(FRIDAY & SATURDAY & SUNDAY & MISC)

THIS page is the OVERTURE INDEX of the
FOUR HUNDRED or so PHOTOS.

Extra special THANX to No Fun Fest Curator - Carlos Giffoni.
Make sure to check out all MISC SECTION of random shots from the THREE DAYS. Look for RRRon, Jessica Rylan, Ted of 2DeadSluts, Hazmat, Prurient, Peter Rehberg & Lasse Marhaug, Macronympha, Red Hook neighborhood around The Hook club and more. In case you didn't know some of ON THE WATERFRONT with Marlon Brando was shot in RED HOOK.

I HEARD some of Hive Mind (downstairs) & a bit of Nihilist Assault Group (upstairs) - but couldn't get any photos. I had planned to shoot all the MERCH TABLE FUN, but didn't want to intrude on the record biz. Really wanted to see/hear Double Leopards - 16 Bitch Pile-Up - Sudden Infant - Decaer Pinga - Pengo - Dreamhouse and well, I just wanted to see (and shoot) EVERYBODY, but the logistics of it all forced me to miss at least half of lots of great noise. EVERYTHING I captured on "film" is listed on THIS index, IF I didn't see your band, it wasn't cause I didn't want to..... "How can you be in two places at once, when you're nowhere at all?" If any of the No Fun Fest acts play Boston, please get in touch.

Truth is I would rather have been PLAYING LIVE (as ORGY OF NOISE) at No Fun Fest... but at least by snapping photos, I could sorta join in the fun and document and create art, instead of just consuming it. At No Fun 2004, I came down from Boston for the Sunday show only (to see my faves Wolf Eyes, Nautical Almanac, Roger Miller/Ranaldo/Hooker) and shot a bit of lo-fi video, but there were so many PROFESSIONALS shooting there (like amazing video director CHRIS HABIB, who was shooting again this year) - that this year (except for a couple short avi video clips) I just stuck with shooting STILL PHOTOS.

PHOTOS & VIDEOS are really just a side thrill, SOUND is what I do... so if ya get a chance, please check out some of my own NOISE - MUSIC (Orgy Of Noise, OBE, Kings Of Feeback, Drum Army, King Of Slack & BTM Remix) at: mp3orgy.com ... all released on my label Burn This CD. Plus, listen for other bands I have RECORDED over the years.... Melt-Banana, Roger Miller, Disrupt, Grief, Dropdead and so on.

I gave away a ton of my cds and saw old friends and met new people. I had really hoped to meet and hang with more of you, so get in touch with me, as I am always up for trades and collaborations and seeking distro & labels to release my own music.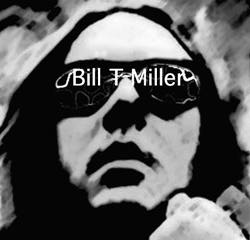 CLICK HERE for BILL T MILLER CONTACT INFO


---

CLICK to SEE my PRE-NO FUN Boston PIX
Major Stars - Hair Police - Dead Machines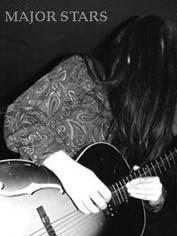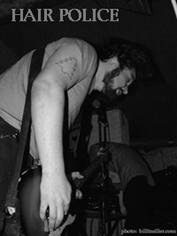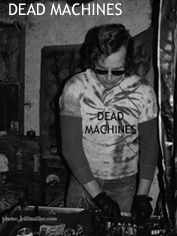 CLICK to HERE to SEE my POST-NO FUN FEST Boston Gig shots with:
Subarachnoid Space, Necronomitron, Decaer Pinga, Polly Shang Kuan Band, Major Stars


PLUS... tons of Boston area show photos are online, just click on MORE BTM PHOTOS CAMERA BELOW to SEE: wolf eyes - rubber o cement - emil beaulieau - sickness - john wiese - jessica rylan - thurston moore - dead machines - noosebomb - secret diary - cul de sac - glenn jones - john cale - elliott sharp - glenn branca & reg bloor - mr. quintron & miss pussycat - donna parker & brendan murray - wally shoup & chris corsano - howard stelzer - friends forever - wisteriax & more.

THANX for letting me CRAM the SOUND into YER EYEBALLS...
- Bill T Miller