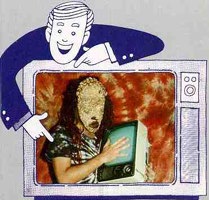 DOWNLOAD
Warning: Danger!
from the OBE LP
Call Now!



To LISTEN to OBE's tune WARNING: DANGER...

MP3
OBE=WARNING: DANGER.mp3 (2.9 MB)
Download COMPLETE SONG!
128 Kbs 44 khz 16 bit Stereo

REAL AUDIO
obewd.ram in Streaming Real Audio - 28k modem
obewd.ra Download DIRECT Real Audio

OBE TV-Guide
1:30 A.M. WARNING: DANGER!- News Documentary:
Abuse of anything, TV, Groat, magic exlixir, sacred smoke, sex, computers, sleep and the quest for fame and fortune can be dangerous, but our hero just can't get too much of a good thing.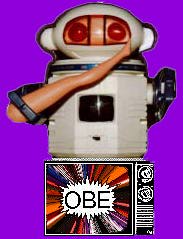 Bill T. Miller - Microdeck Samples, Bass, Cuts, Beat and NOISE
Andy Deckard - Dangerous Drums
John B. - Abuse Voice
Frank Coleman-Machine Voice,
David Ackerman - Siren Keyboards, "It's Dangerous" Voice,
DJ Smooth-CUTS, Think Tree-Phone-In message

This SONG is available on the OBE - Call Now! 1990 ALBUM
and also as a BONUS CUT on the 1998 DRUM ARMY CD.





OBE is weird wacko alien samplefest industrial musick,
featuring BTM making noise with tons of special guests.

Produced/Engineered by BTM at HEADROOM

MORE OBE MP3z
OBE = Obsolete.mp3

Check Out OBE RADIO or back to main
MP3 ORGY to HEAR tons MORE OBE sound files!
IF you need HELP in finding the PROGRAMS to HEAR
these SOUND FILES...Email: BILL T MILLER