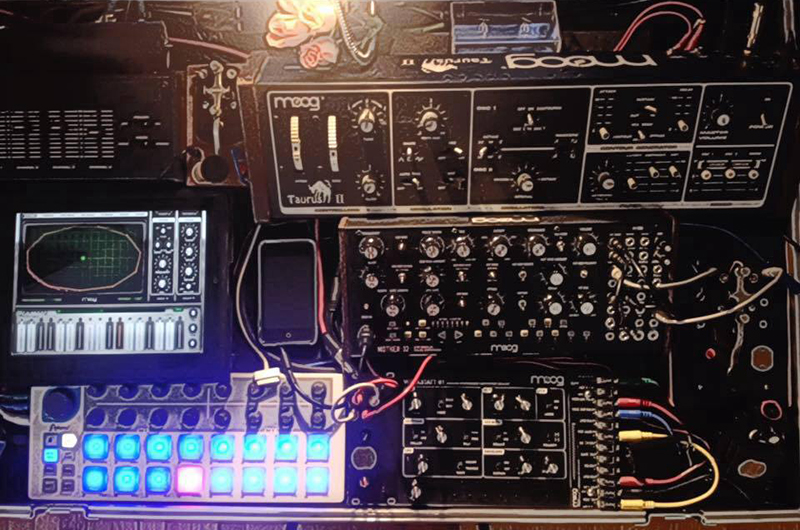 ---
Analogue Heaven North East (AHNE) Synthfest
at David Friend Recital Hall
Berklee College of Music - Boston
May 15, 2016

Special THANX to Eric Crawley (AHNE)
Michael Bierylo (Berklee) & rest of Berklee crew.

Photos Sheri Hausey
+ Moog Gear Shots by BTM

What to expect at AHNE:
A room full of synthesizers for you to check out in the afternoon.
People who are interested in synths to talk synths.
Performances from participants in the evening.
---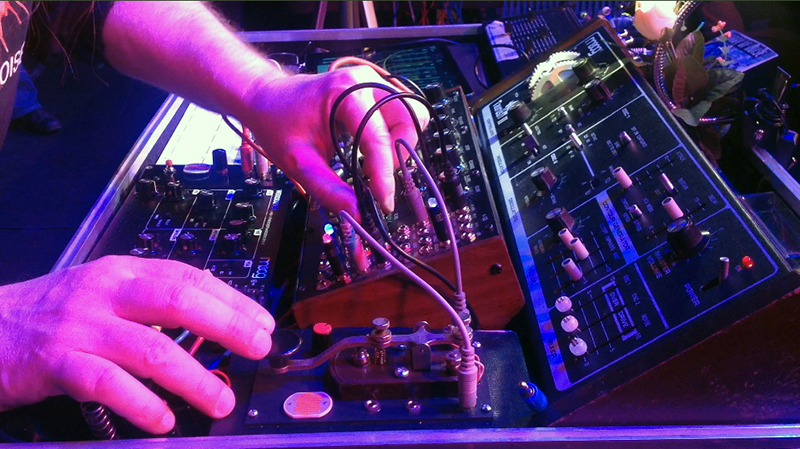 BILL T MILLER's MOOG ROAD CASE RIG with
Moog Mother 32, Moog Werkstatt, Moog Taurus II,
& Moog Model 15, Animoog, Filtatron iPad apps.
with Arturia Beatstep & custom BTM controllers.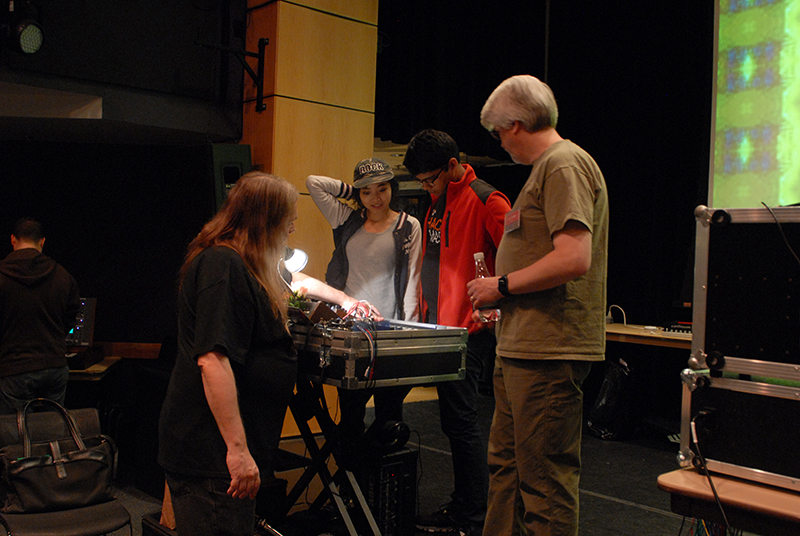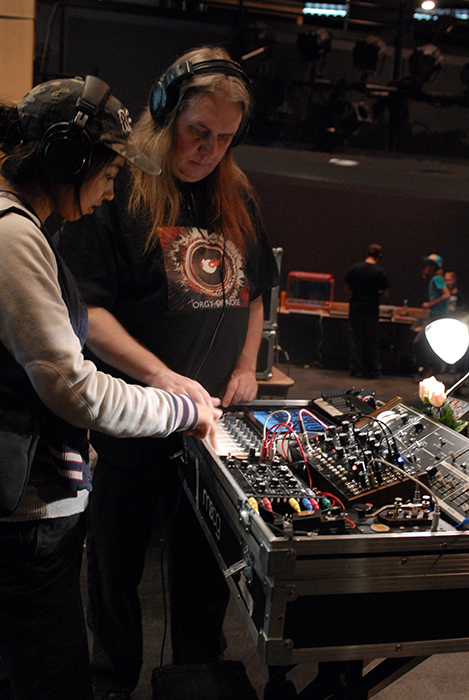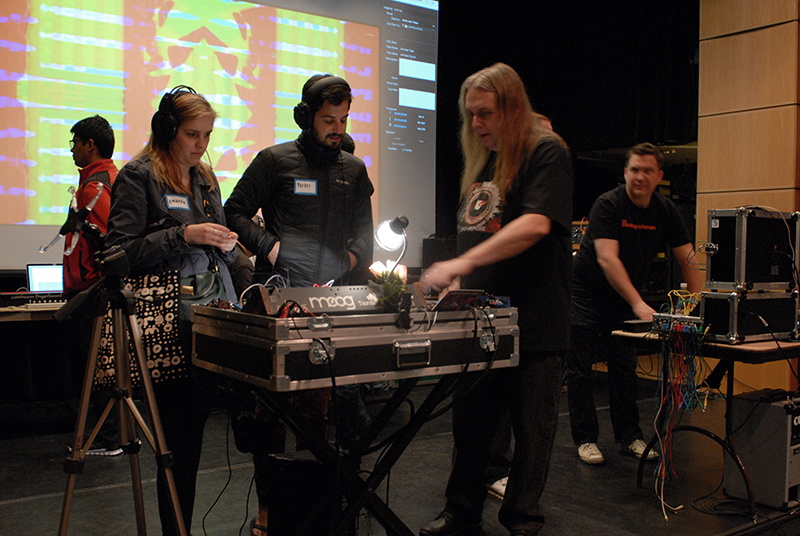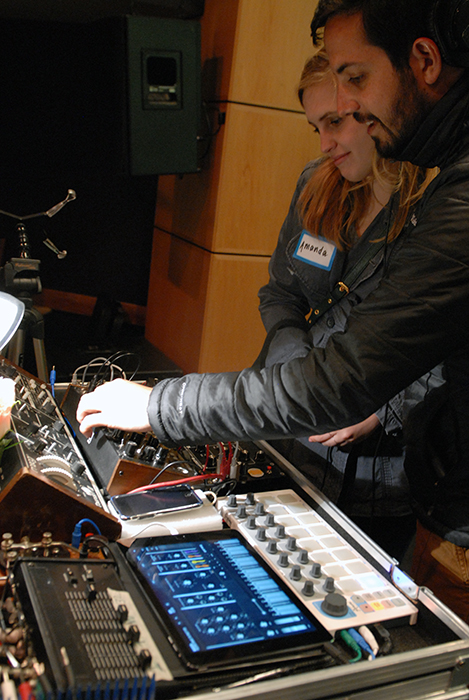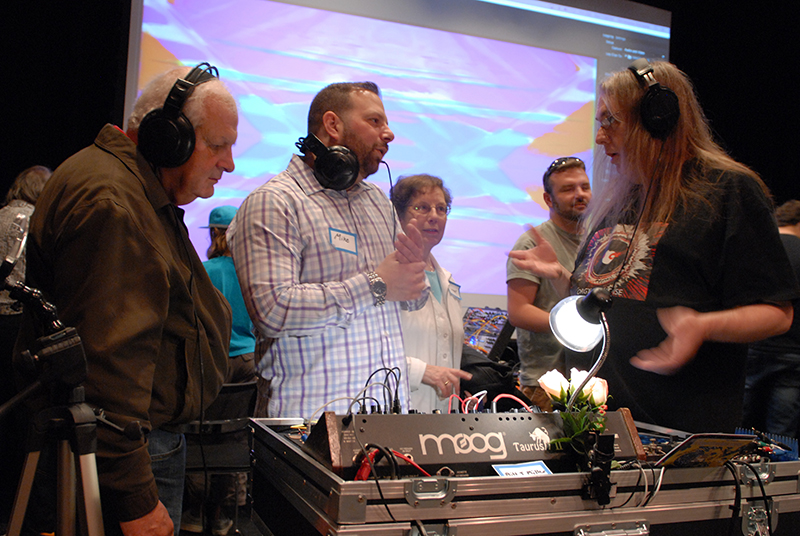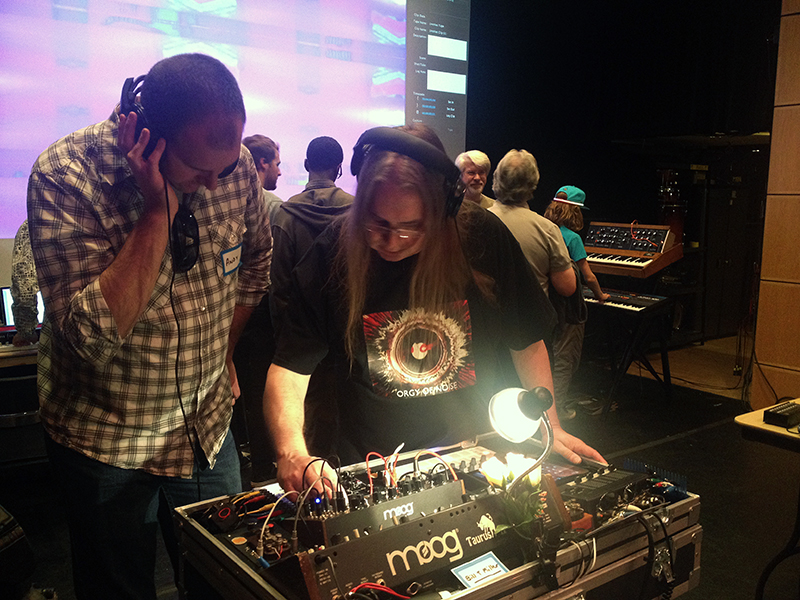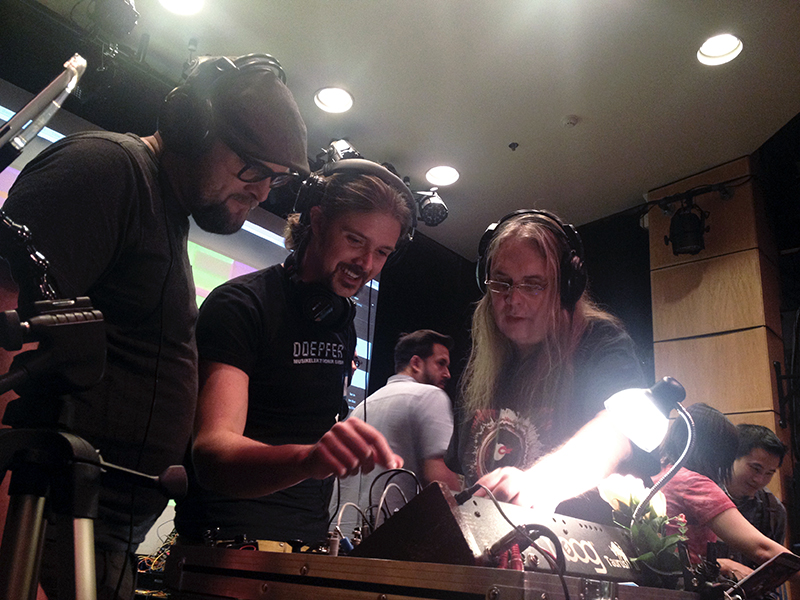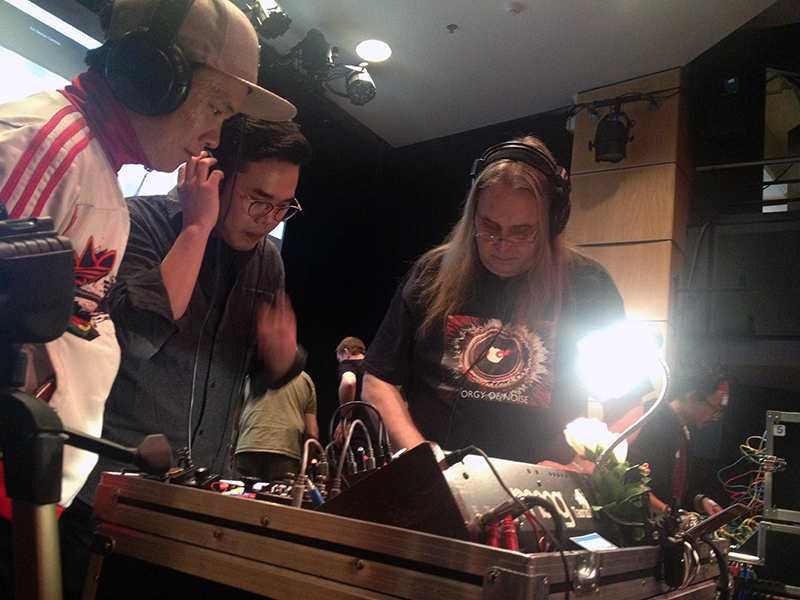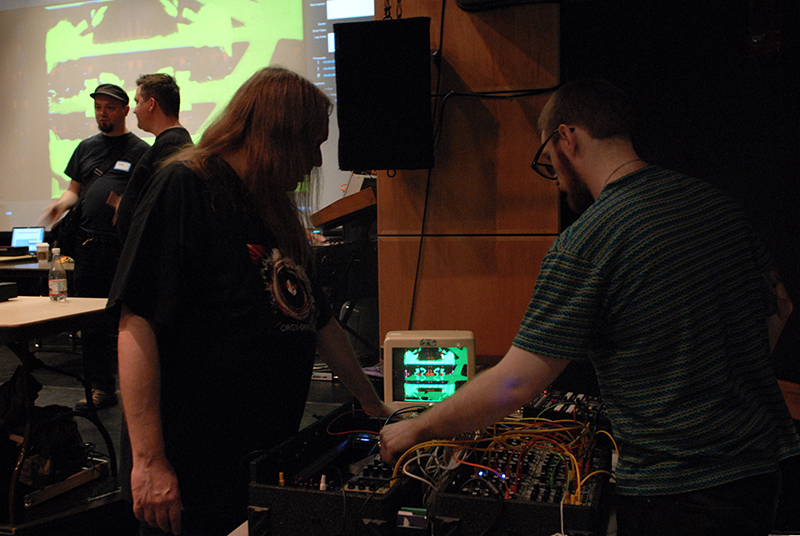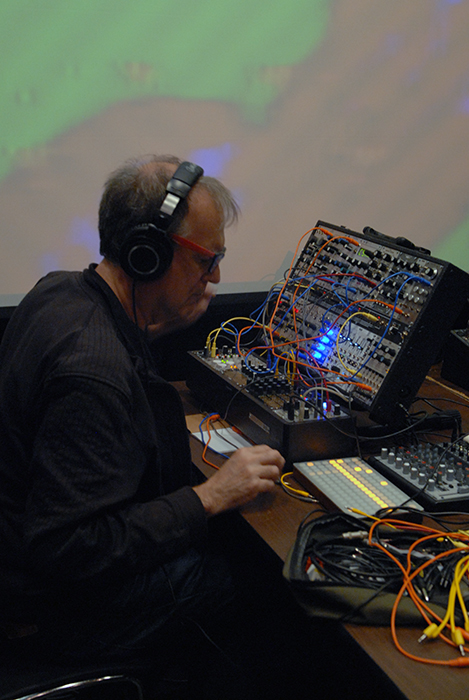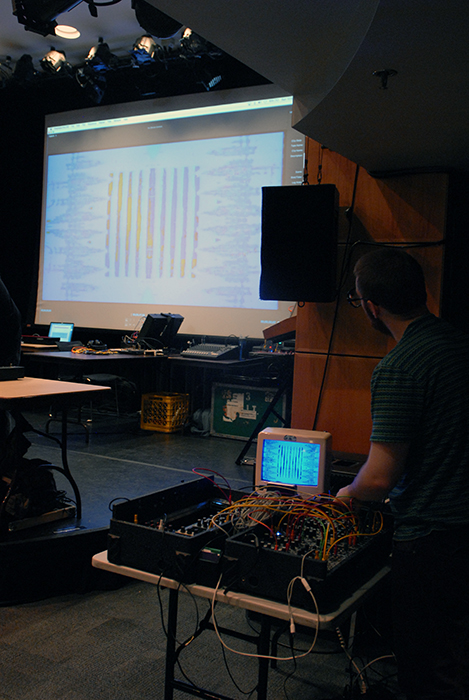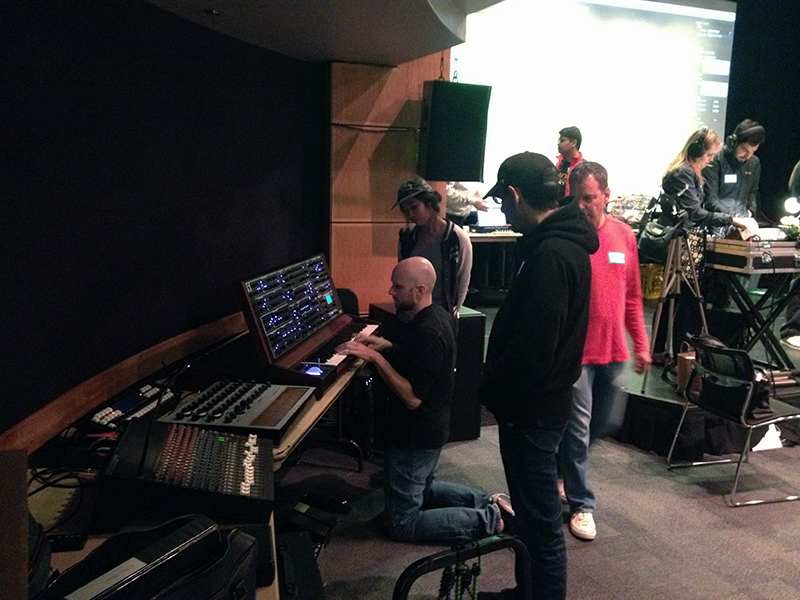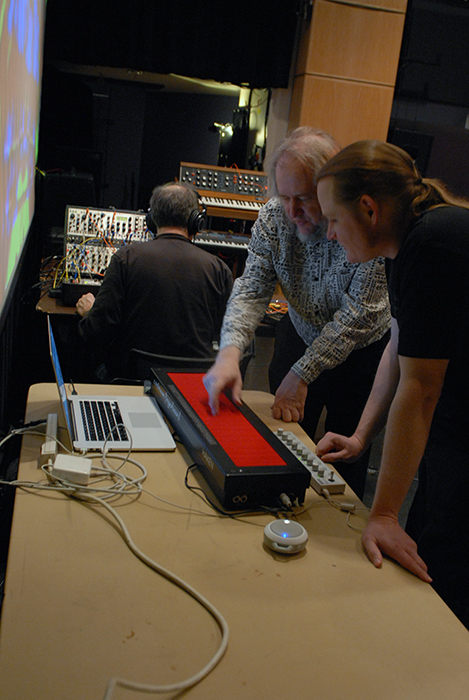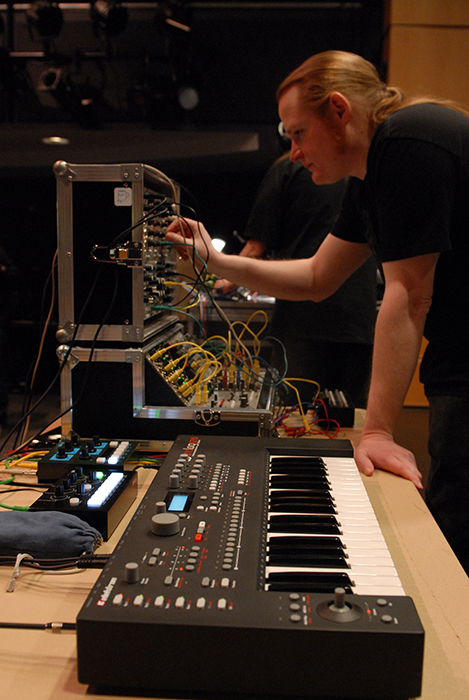 ---
also check out....
AHNE CONCERT PERFORMANCE - BERKLEE SPRING 2016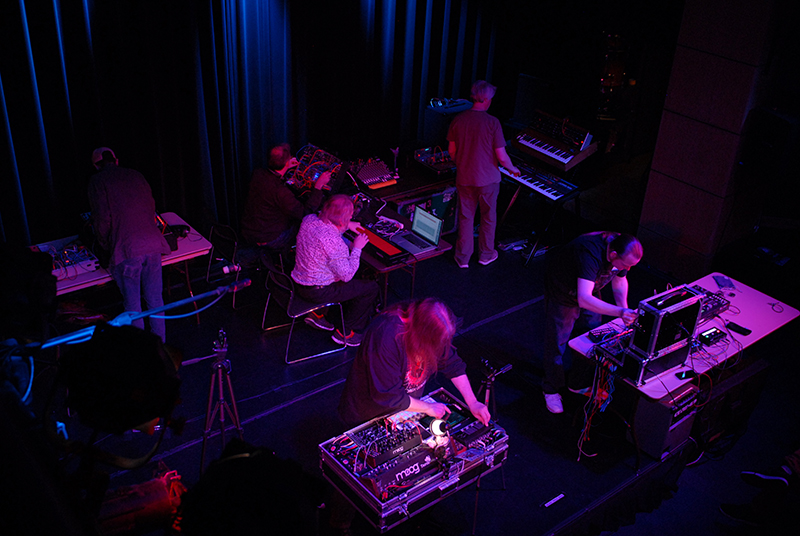 AHNE OLIN FALL 2015 & AHNE BERKLEE SPRING 2015 & AHNE MIT FALL 2014
---
ARP ODYSSEY SYNTH SESSIONS 1976 = Bill T Miller
Musician Producer Engineer, BILL T MILLER's earliest surviving recordings as an ARTIST. Recorded in 1976 at BTM's Bungalow Bill Recording Studio in North Hollywood, California on a white-face ARP ODYSSEY into a REVOX A-77 Tape Recorder bouncing the tracks sound on sound overdub style. These 1976 synth recordings (and some of BTM's late 60s guitar noise fx experiments) are the roots of Orgy Of Noise. billtmiller.com/arp/
---

---
BACK TO:
billtmiller.com