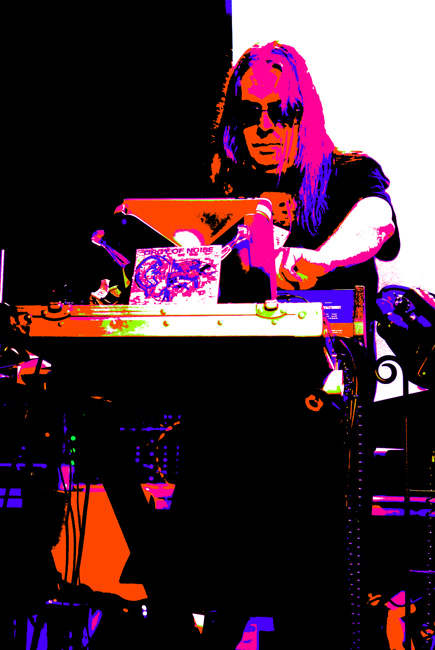 ---
BILL T MILLER = ORGY OF NOISE

Analogue Heaven North East (AHNE) Synthfest
at David Friend Recital Hall
Berklee College of Music - Boston
May 10, 2015

Special THANX to hosts Eric Crawley & Berklee

Photos Sheri Hausey
+ overhead image by Stephen DeJesus
+ Moog Gear Shots by BTM
see more AHNE BERKLEE PHOTOS on flickr
---
Video shot by Cody Carson (hand held cam) & Stephen DeJesus (overhead cam)
& Sheri Hausey (Super 8 cell cam & stills) - BTM (additional footage & stills)
Produced and Edited by Bill T Miller & Ziggy Cat - Headroom Studios Boston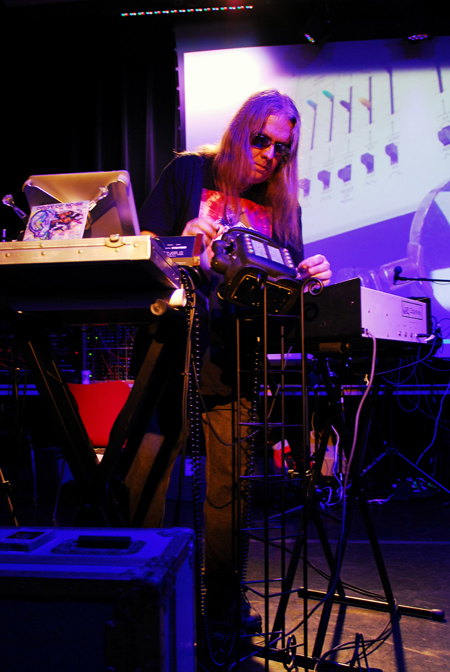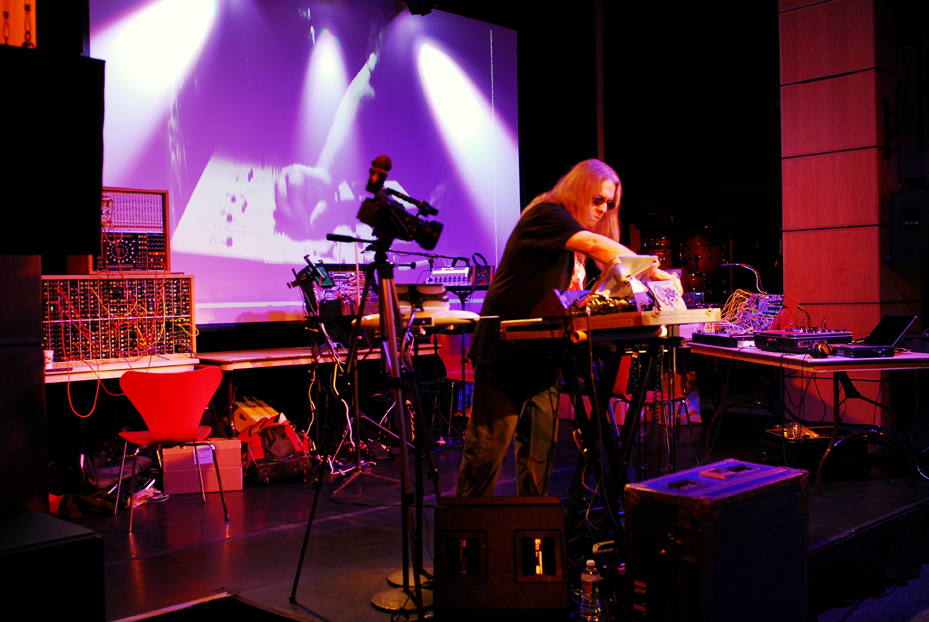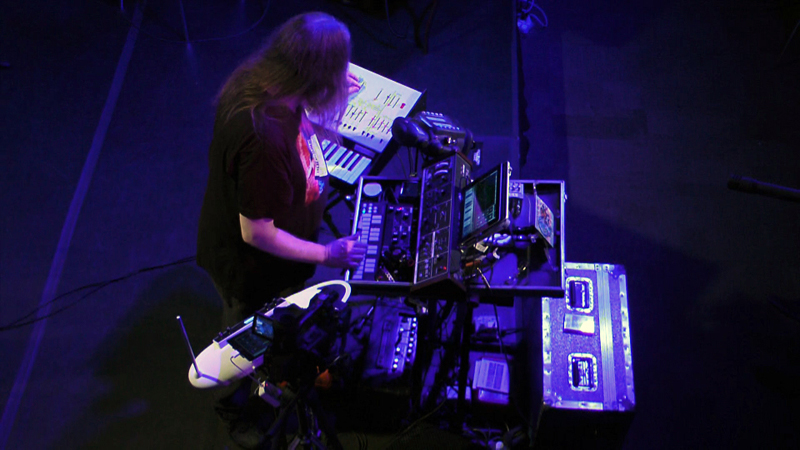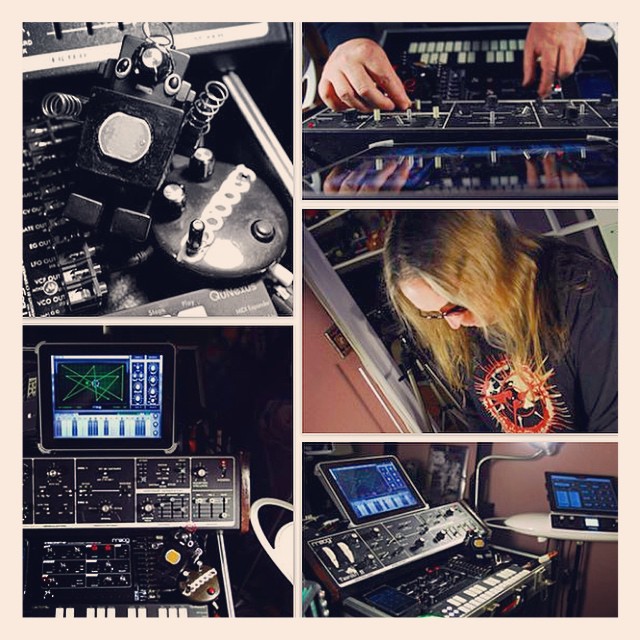 Bill T MILLER MOOG ROAD CASE RIG with
MOOG Taurus II, Werkstatt, Animoog, Filtatron, Theremini
and QuNexus. Also part of the AHNE rig was ARP ODYSSEY Synth,
Circuit Bent Robot, Atari Punk Cupcake, Waterhed Voice Changer.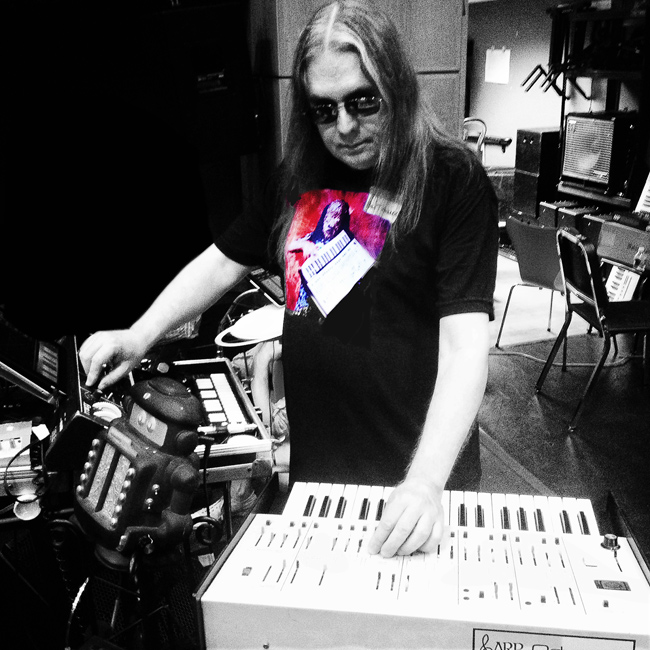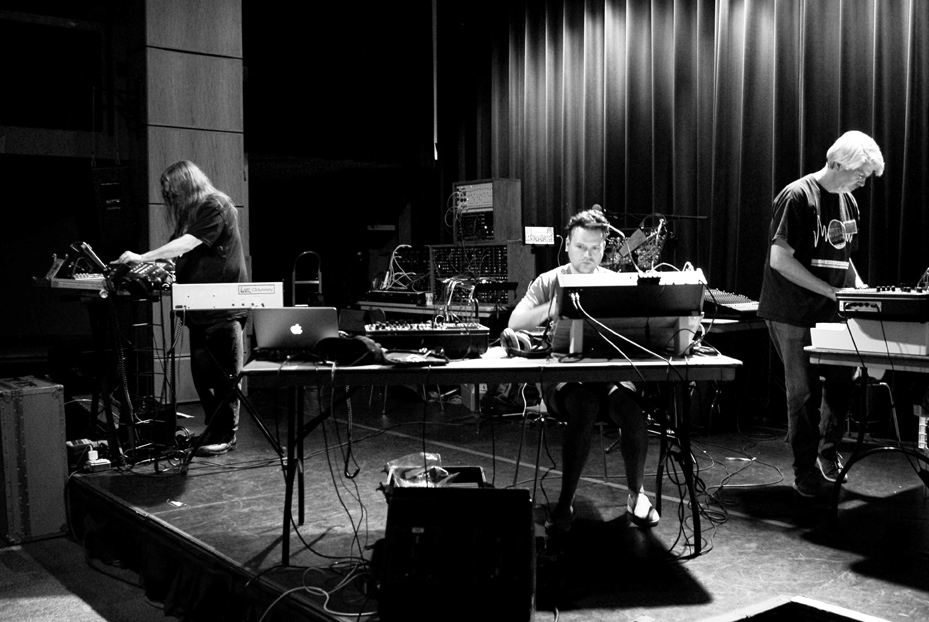 AHNE Power Trio Improv with Bill T Miller & Marc Beaulieu & Eric Crawley
Playing together with Marc & Eric was one of my AHNE highlights.
CAMERAS: Stephen DeJesus (overhead cam) & Cody Carson (hand held cam)
& Sheri Hausey (Super 8 cell cam & stills) - BTM (floor cam & intro footage)
* Produced & Edited by Bill T Miller & Ziggy Cat @ Headroom- Boston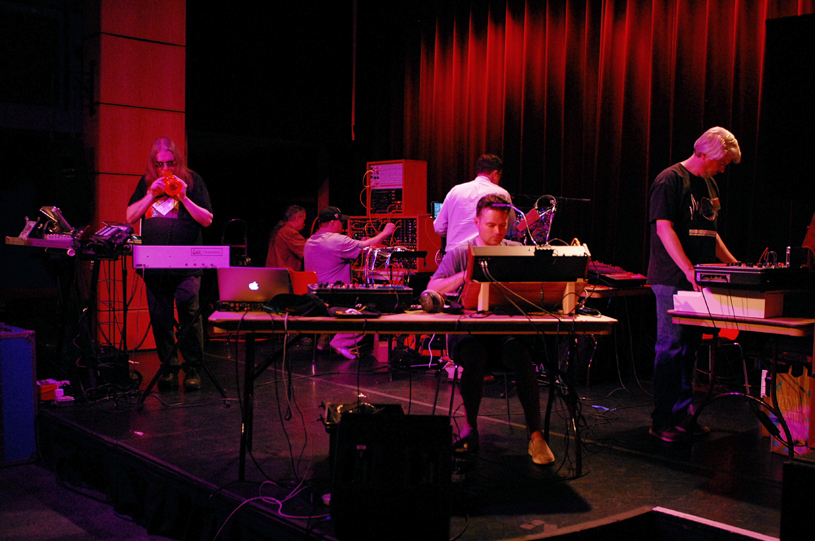 AHNE Concert Final Improv with... Bill T Miller & Bob Chidlaw
& Kyle Jarger & Richard Boulanger & Marc Beaulieu & Eric Crawley
(photo above L-R) + (not pictured - Matthew Davidson)
It was a thrill and an honor to be onstage with such talent (and hardware.)

Check out this overview video of ALL the performers @ AHNE Berklee
shot by Piotr Rotkiewicz - Pirx Modular.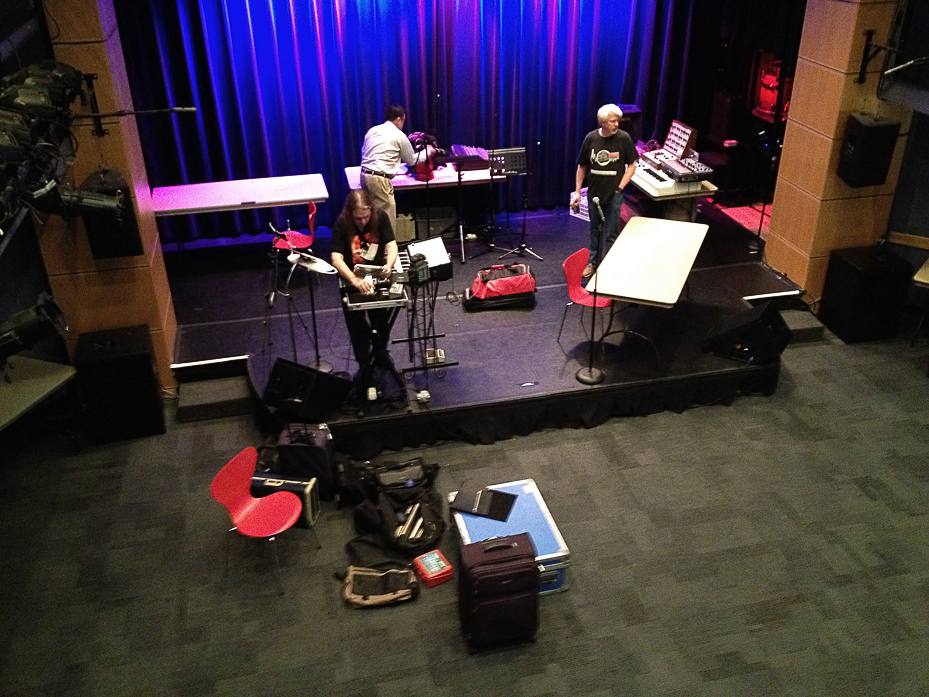 early bird gear set-up at David Friend Recital Hall Berklee
(above photo L-R) Bill T Miller - Dr. B. - Eric Crawley
I only wish that the three of us could have had a trio improv at AHNE.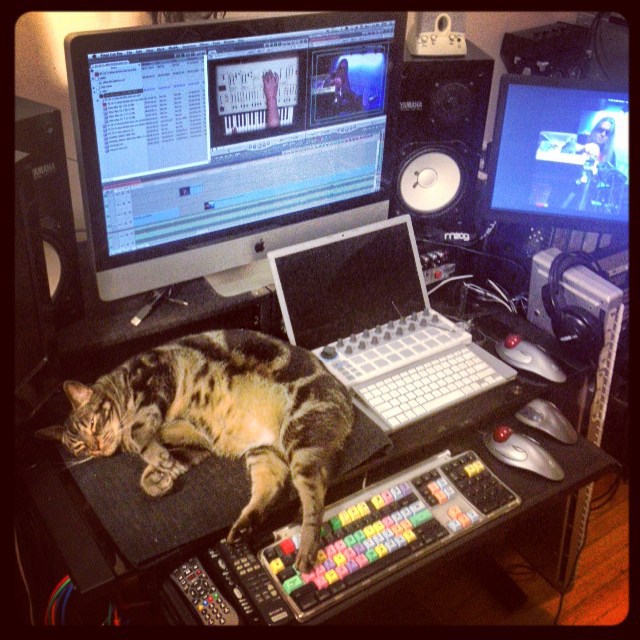 Ziggy Cat & Bill T Miller video editing at Headroom.
---
also check out....
AHNE OLIN FALL 2015 & AHNE MIT FALL 2014
---
ARP ODYSSEY SYNTH SESSIONS 1976 = Bill T Miller
Musician Producer Engineer, BILL T MILLER's earliest surviving recordings as an ARTIST. Recorded in 1976 at BTM's Bungalow Bill Recording Studio in North Hollywood, California on a white-face ARP ODYSSEY into a REVOX A-77 Tape Recorder bouncing the tracks sound on sound overdub style. These 1976 synth recordings (and some of BTM's late 60s guitar noise fx experiments) are the roots of Orgy Of Noise. billtmiller.com/arp/
---

---
BACK TO:
billtmiller.com