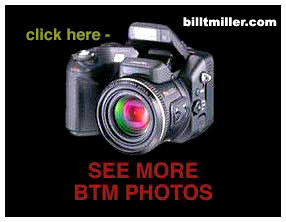 360 Panoramic Photos by
BILL T MILLER

* INSTRUCTIONS:

SCROLL RIGHT within each photograph for full circle 360 degree view.
Also click on any image/link to see more photos & QTVRs of locations.

Pplus, you can hold CTRL (on PC) OR COMMAND (APPLE on MAC) key AND hit
minus (-) or plus (+) key on keyboard to adjust web browser so the image will fit your screen size.