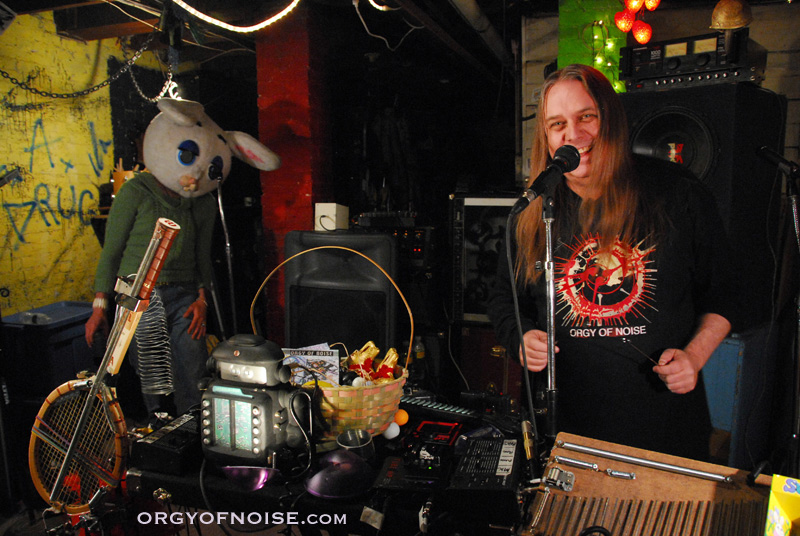 ---
ORGY OF NOISE = BILL T MILLER

joined by special guests...
The Easter Bunny and Sheri Hausey
and members of Dreamhouse and Night Moves

BUNNY NOISE BRUNCH
April 12, 2009 @ 3WaveJump
in Allston Noise City

PHOTOS by SHERI HAUSEY
VIDEO by HEATHER DOWNING
---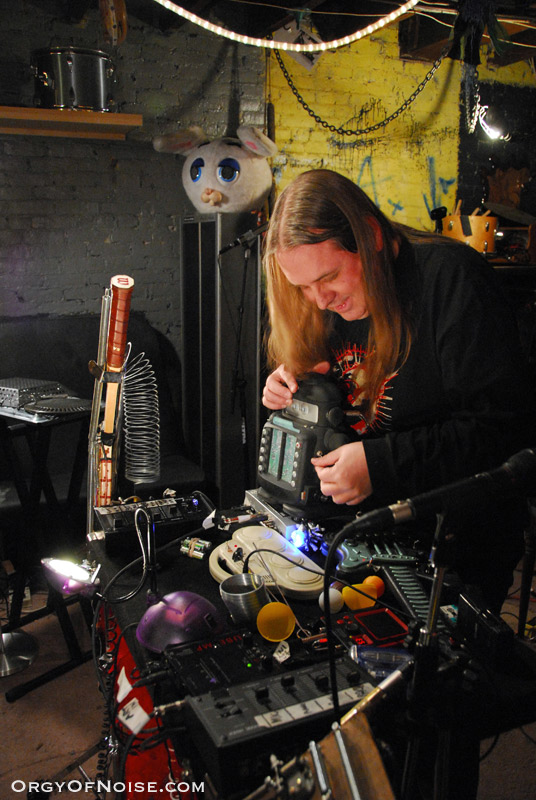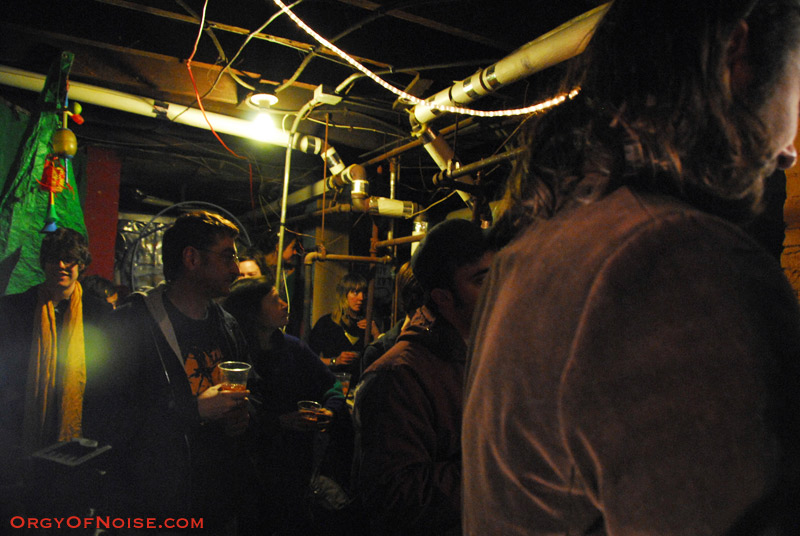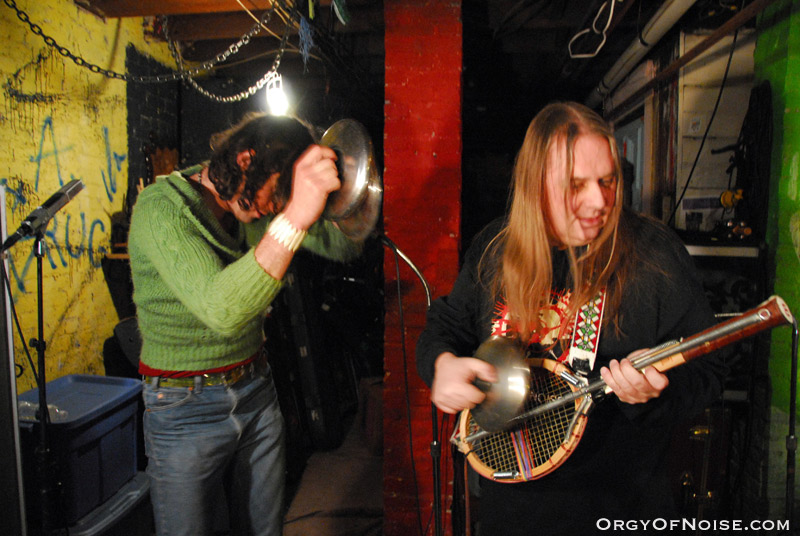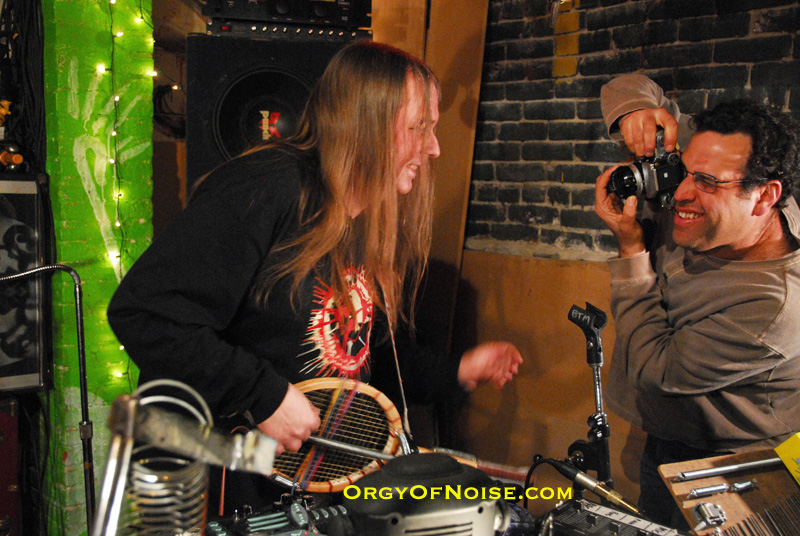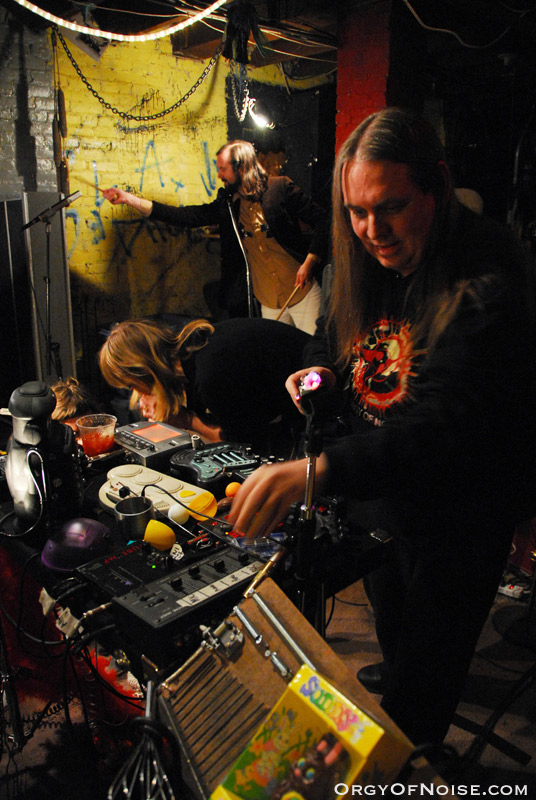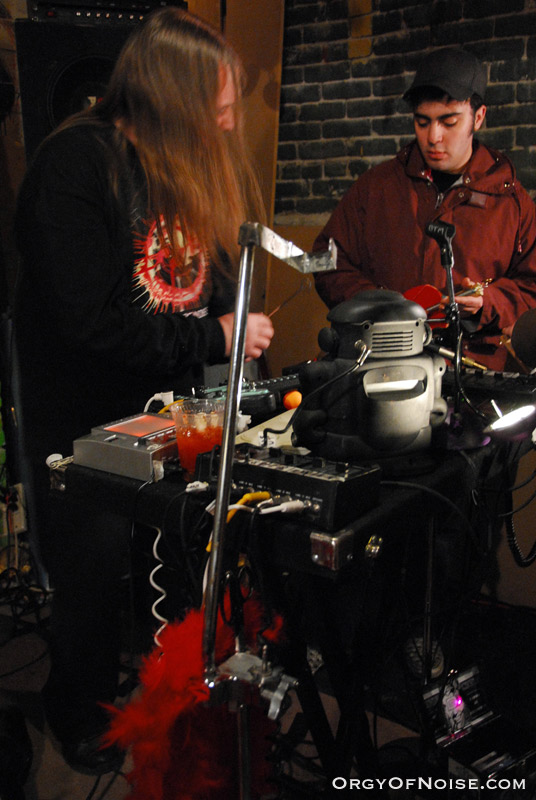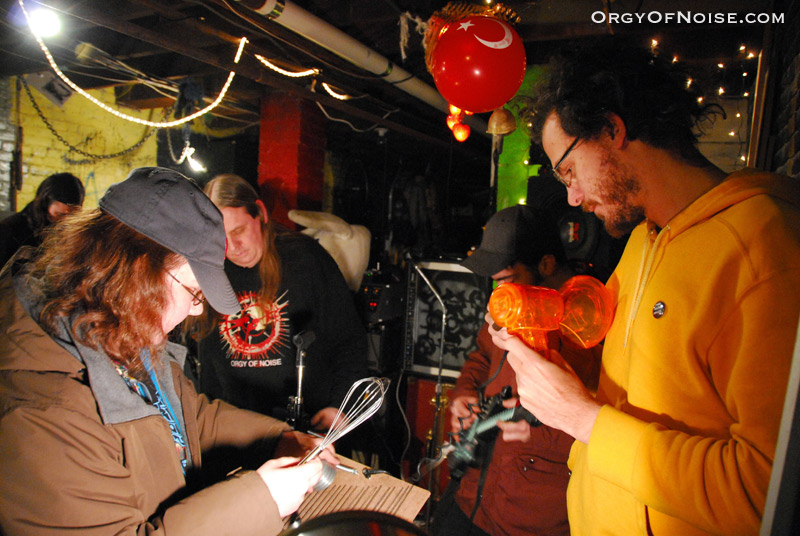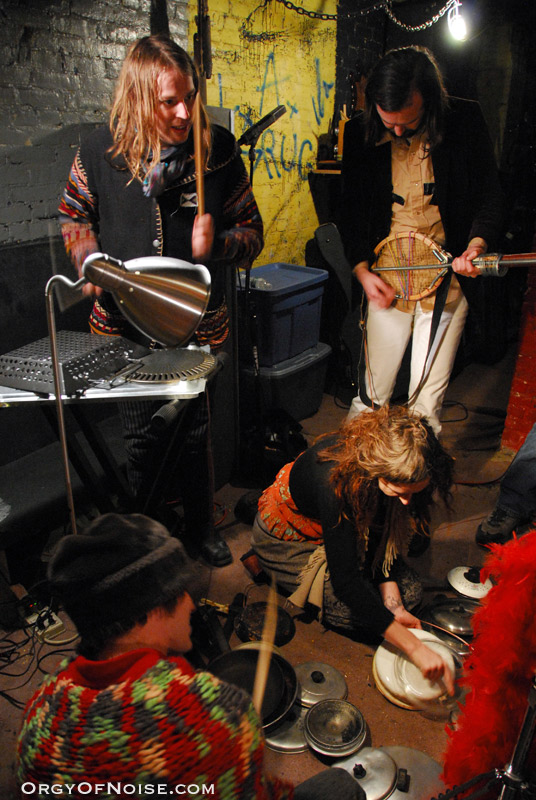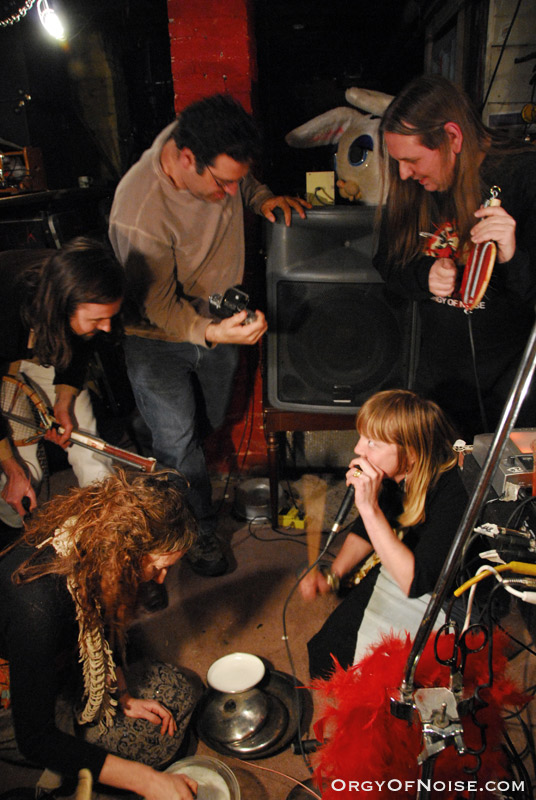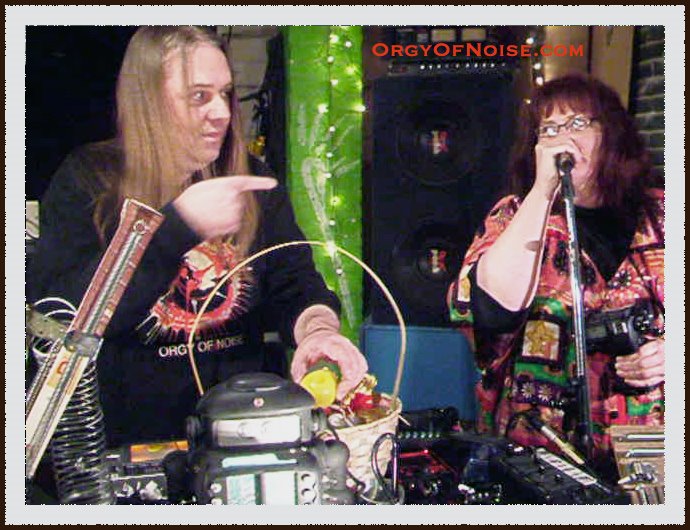 Bill T Miller unleashing an ORGY OF NOISE at the BUNNY BRUNCH at 3WaveJump in Allston Noise City, MA. Joined on the first number by the EASTER BUNNY & SHERI HAUSEY with a rant about smelly easter eggs. Then BTM jams on with circuit bent toy guitar synthy freak beats and electro tennis spring o cast racquet guitar percussion... tossing a creepy cave crab sonics twirling noise. FUN FUN FUN.

Later in the set members of DREAMHOUSE and NIGHT MOVES joined in for jam out finale.
Video (above) was Shot by HEATHER DOWNING.

BTM Brunch Poster Photo was Shot by J.D. Miller

That video snippet is a raw unedited preview glimpse of the full half hour show. I had an army of shooters on the scene. Eventually I will edit all the fun and produce a full dvd and more online videos from four cameras worth of video footage shot by Kevin Pelrine, Kyle Glowacky, Heather Downing, Matt Mitchell) and a slide show from two still photographers (Sheri Hausey & Jon Strymish) - Stay tuned for more.

Special Thanx to Kevin, Ryan, Paul, Shana, Ivanna and everybody who was at 3waveJump!!!!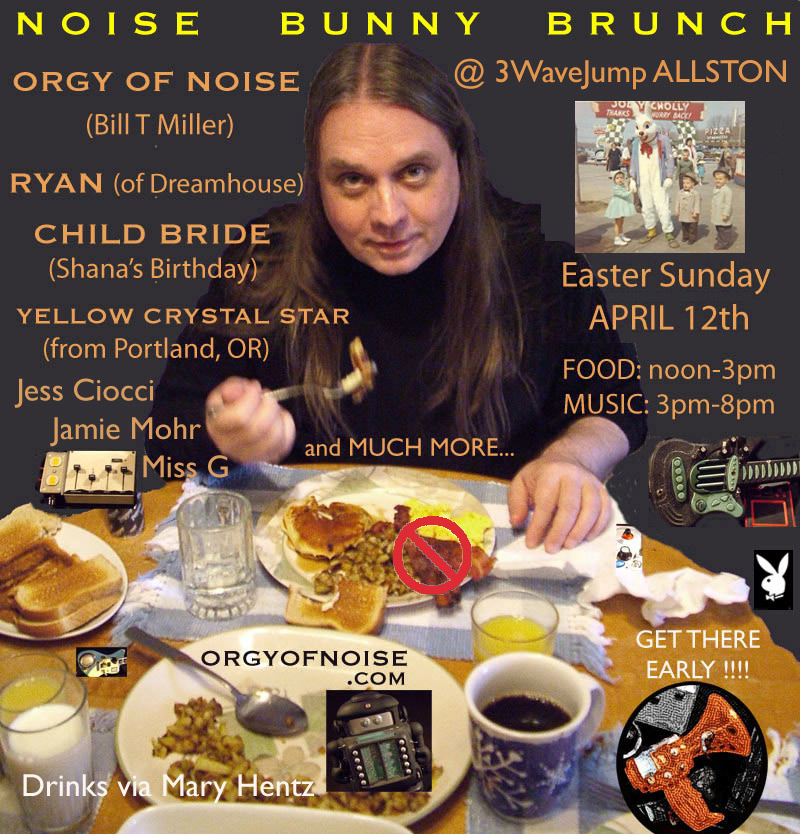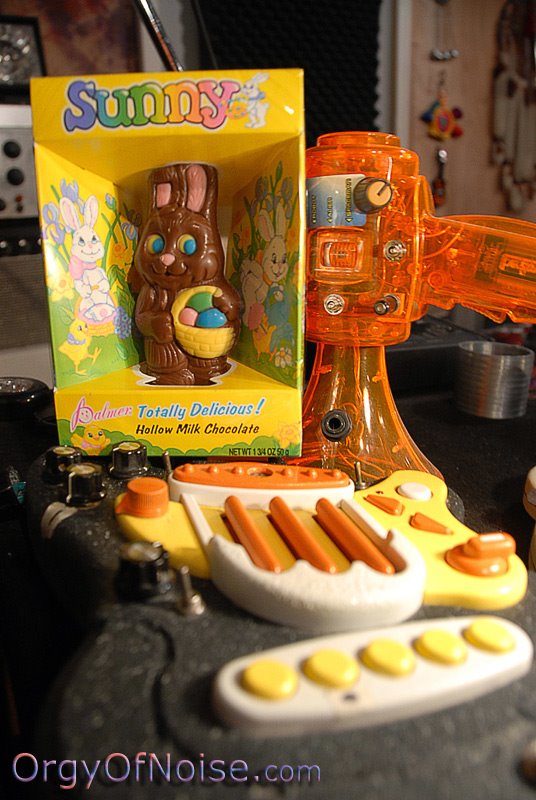 ---

back to:
BILLTMILLER.com
OrgyOfNoise.com



---