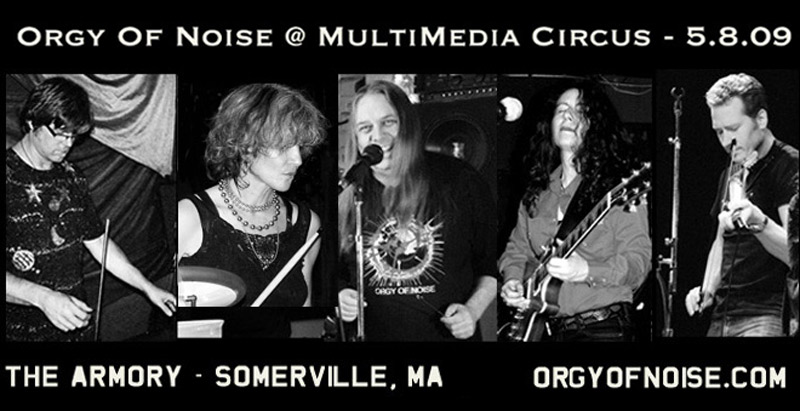 ---
BILL T MILLER (OBE & Kings Of Feedback) - bent toys & racquet
CATHY CAPOZZI (Axemunkee) - guitar
TAMORA GOODING (Axemunkee) - percussion
JONATHAN LAMASTER (Cul de Sac) - violin
KRIS THOMPSON (The Lothars) - theremin

PHOTOS by SHERI HAUSEY

ORGY OF NOISE performed TWO 15 minute sets
on May 8th, 2009 @ The Armory in Somerville, MA.
---
SOUNDCHECKS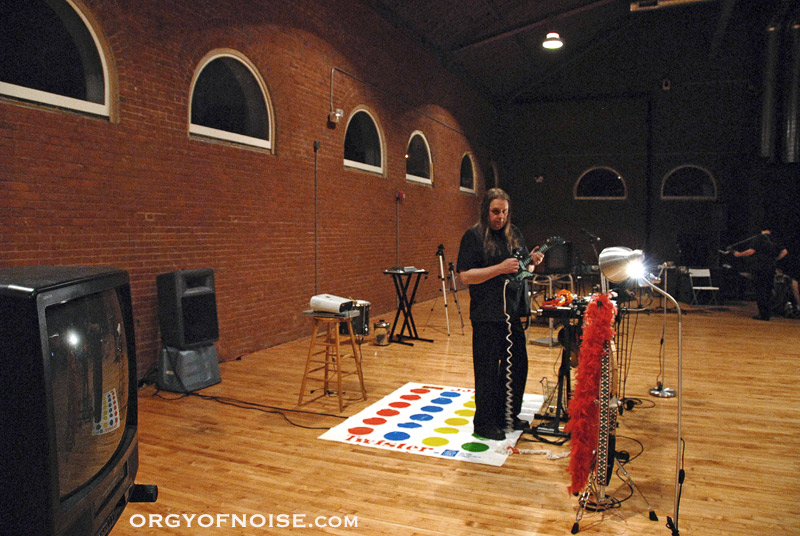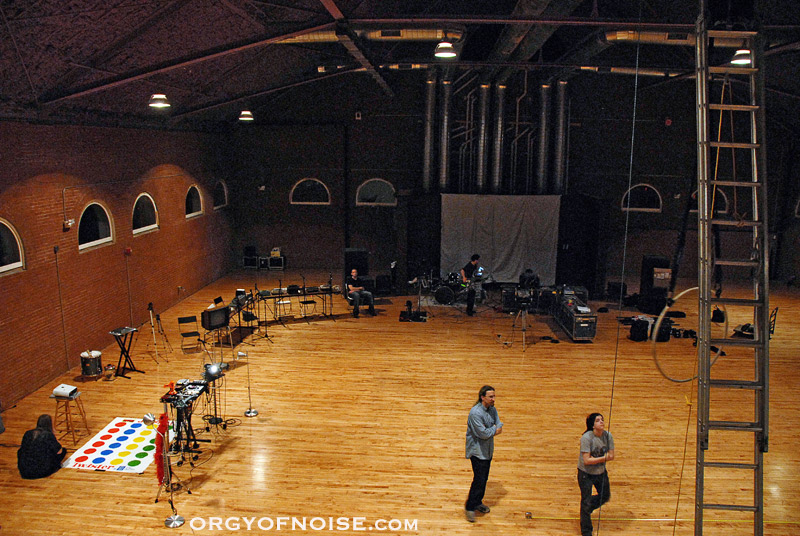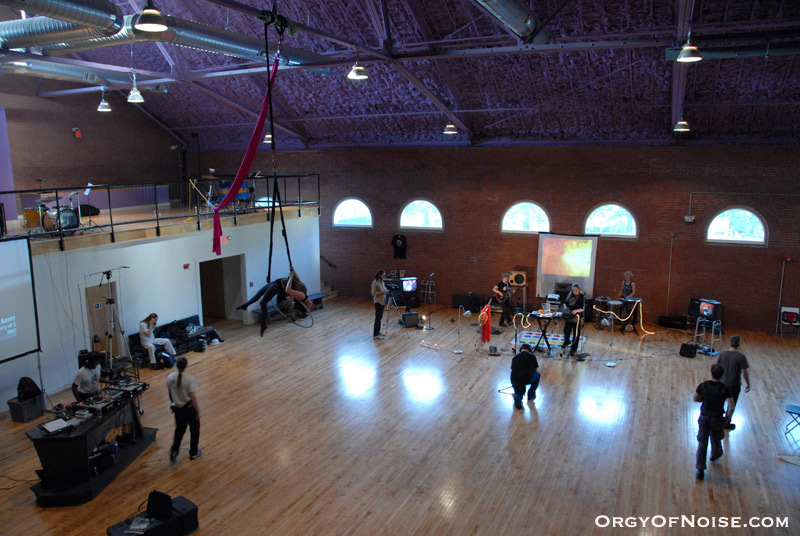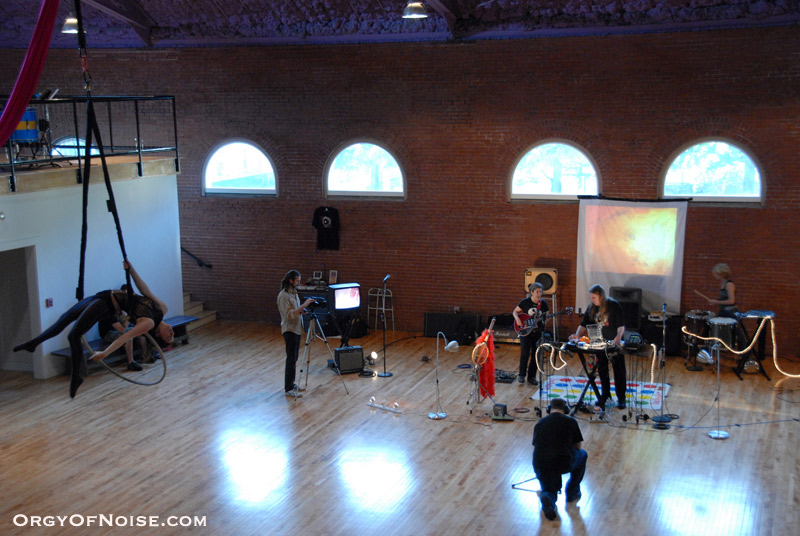 FIRST SET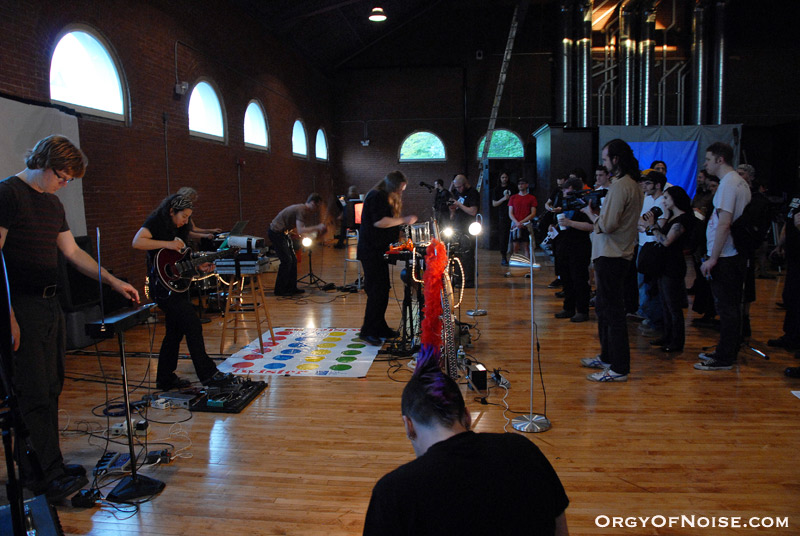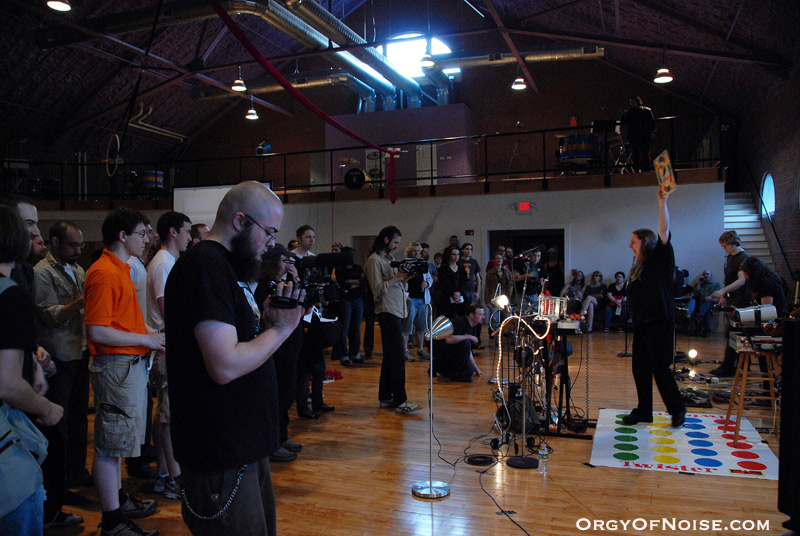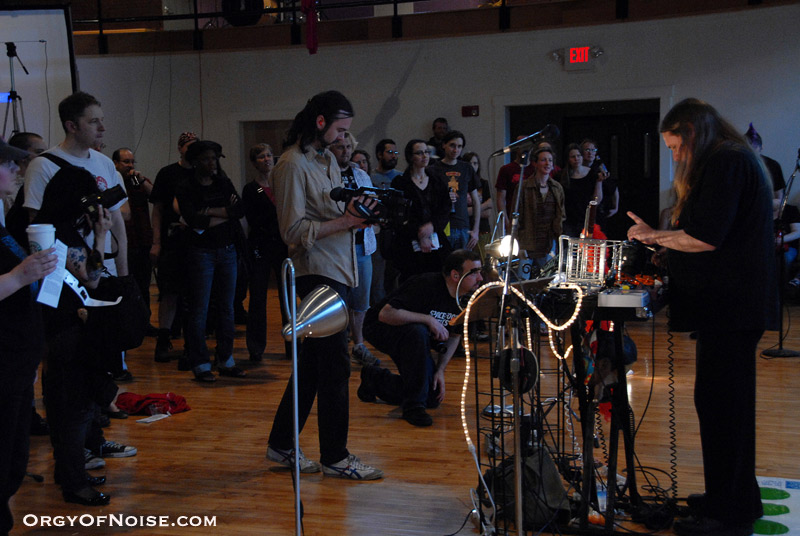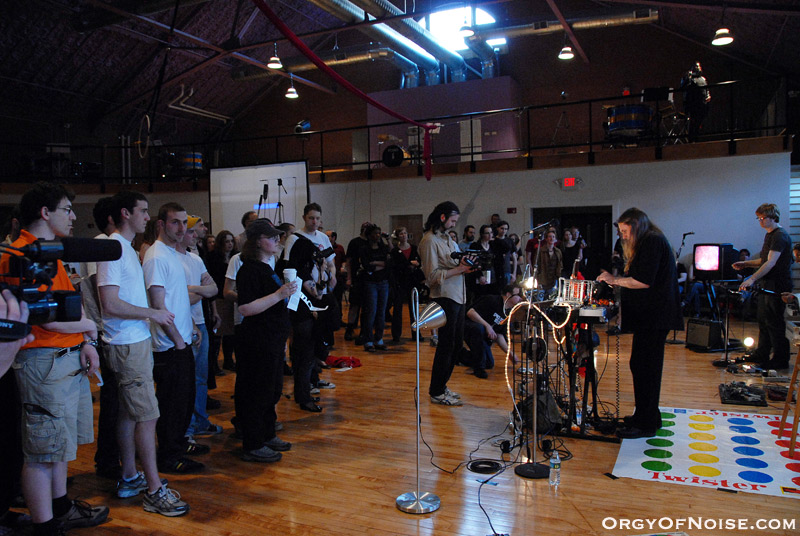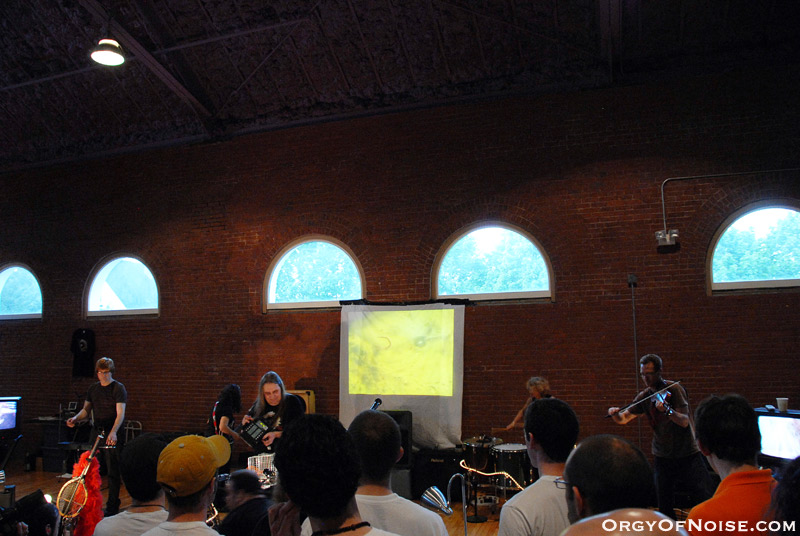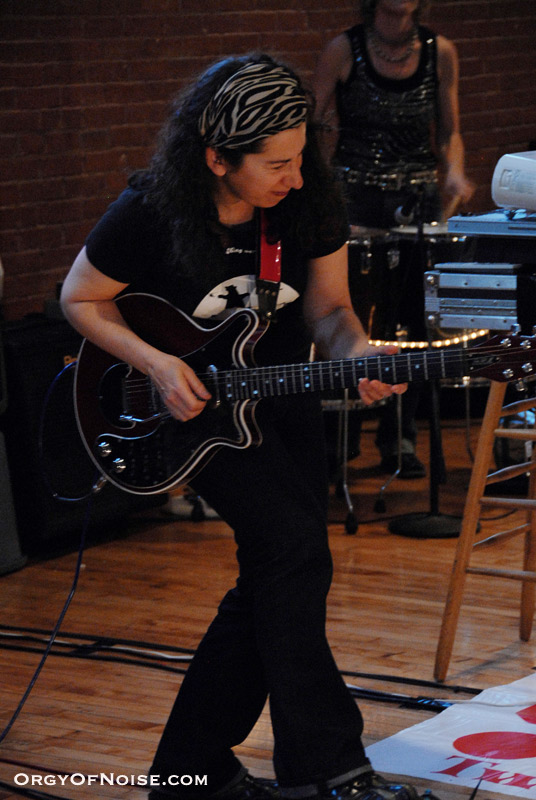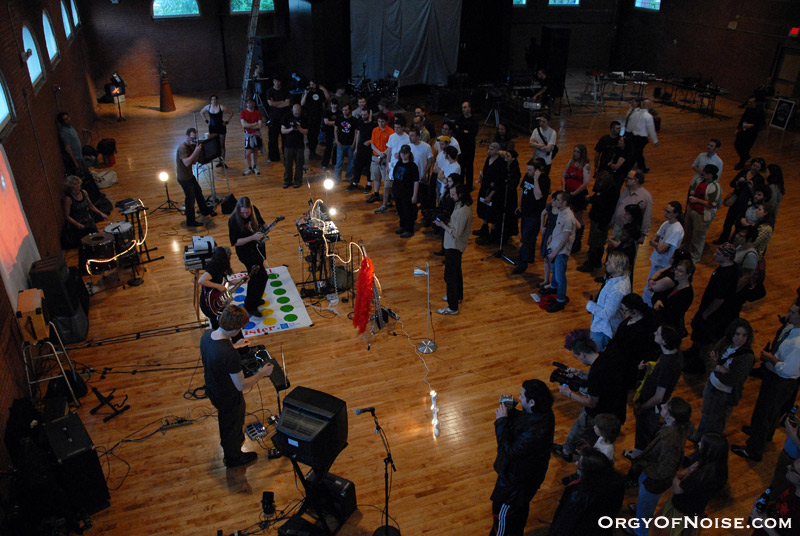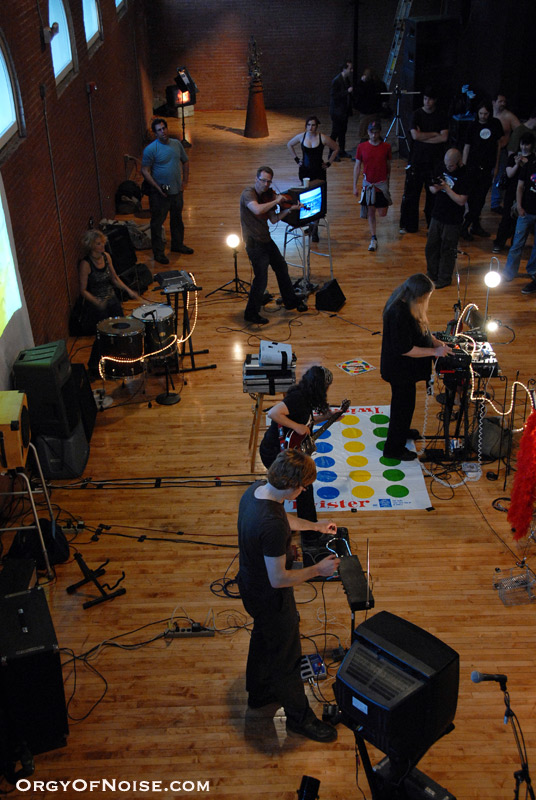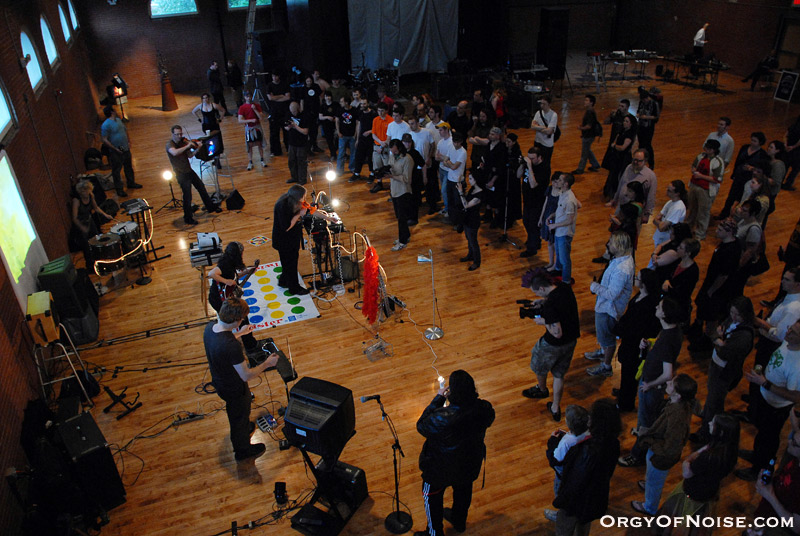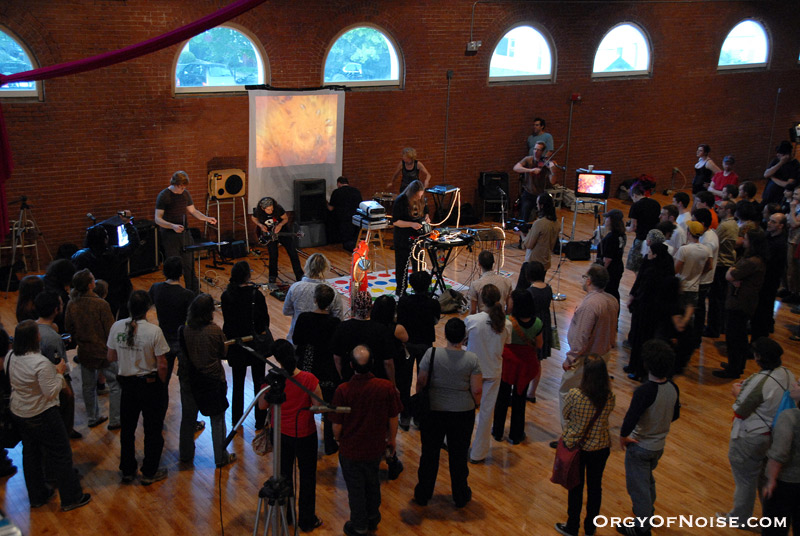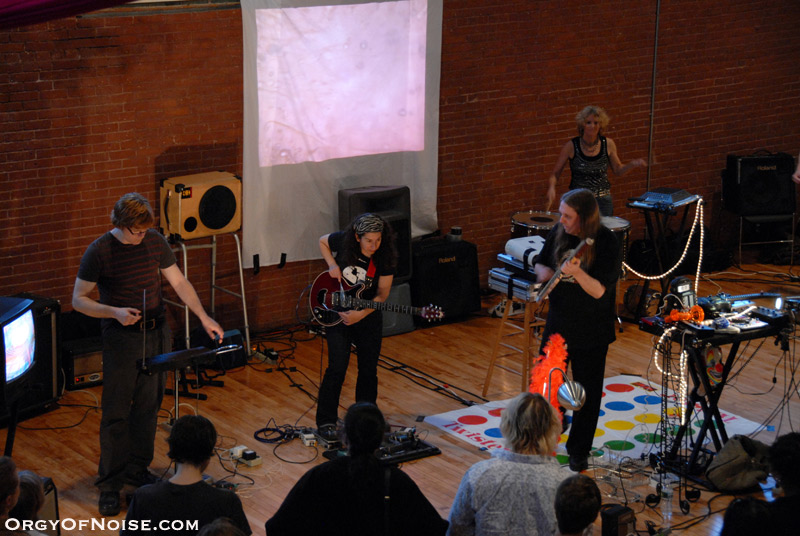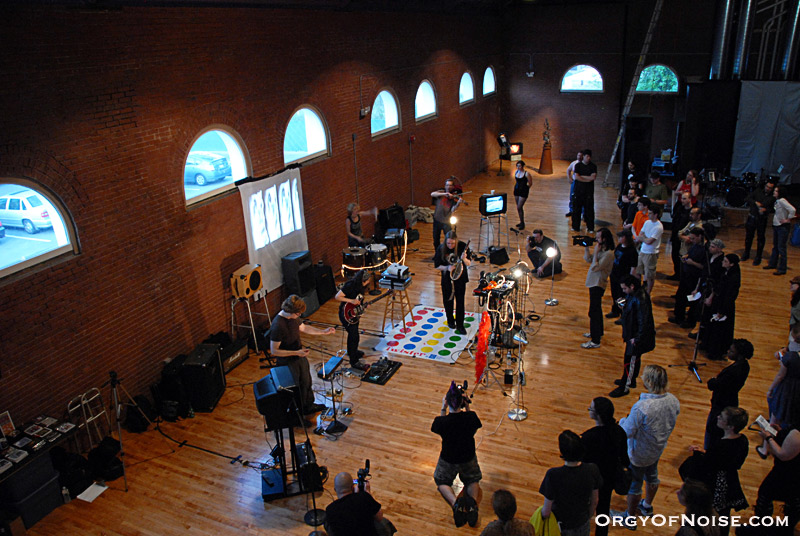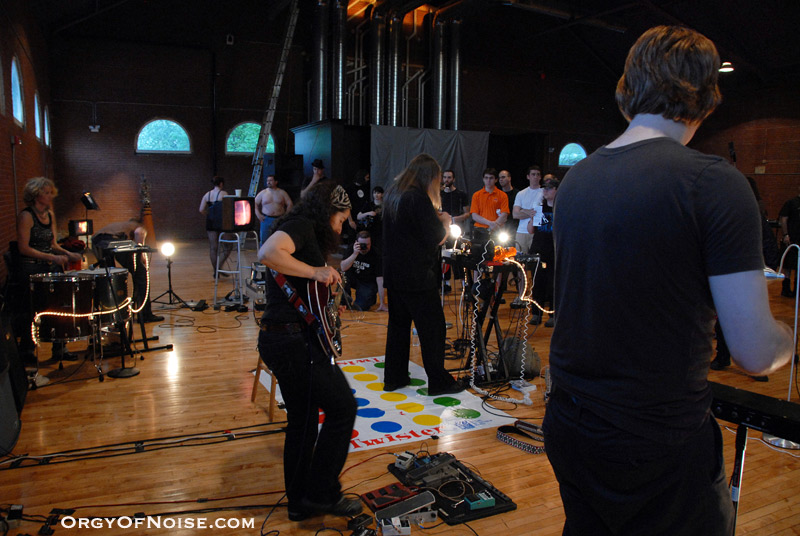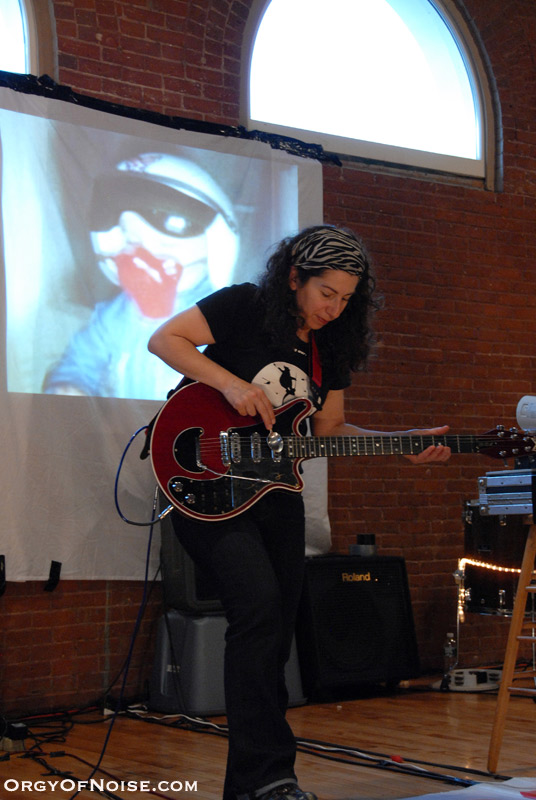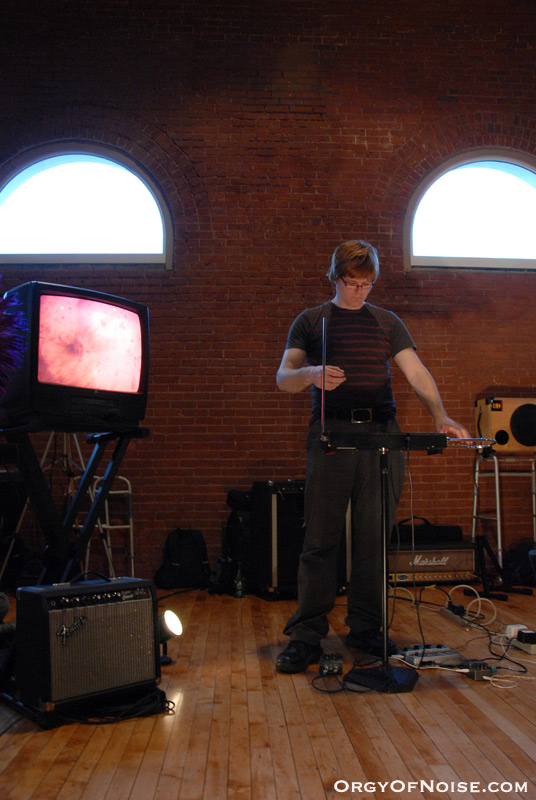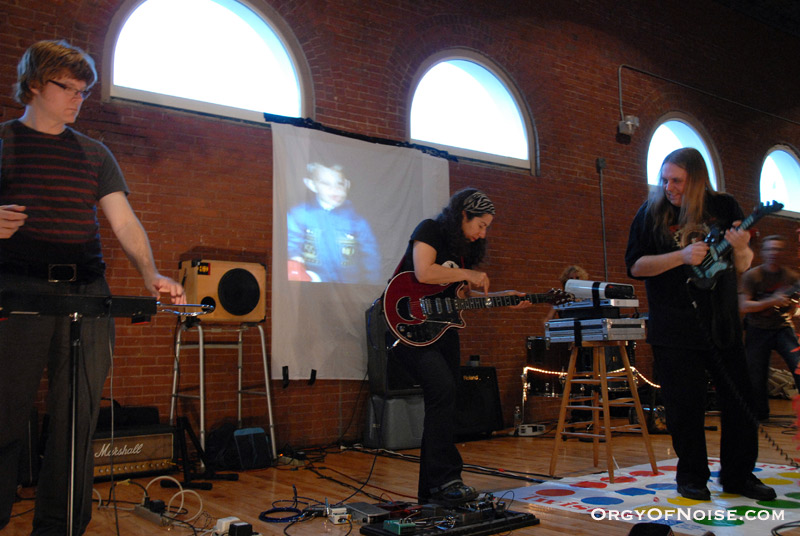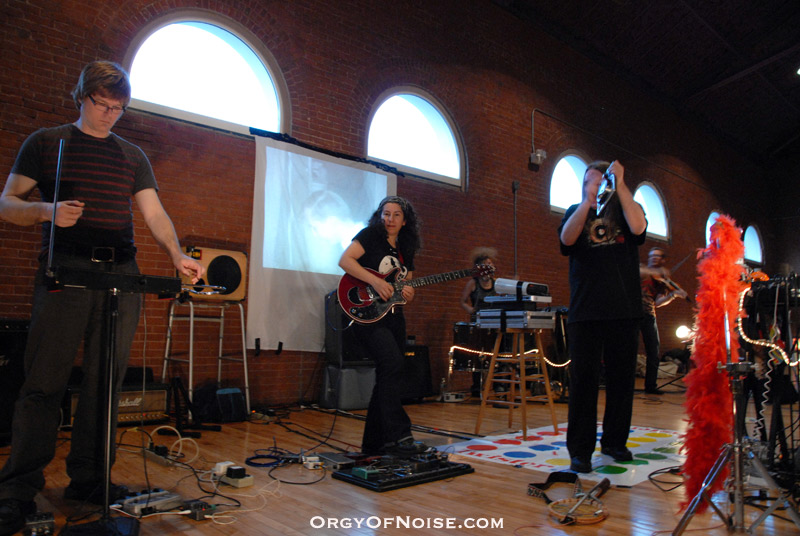 FIRST SET VIDEO PREVIEW SHOT by GEOFF CHASE


---
SECOND SET
Then joining in the fun....
THE HUMAN FLOOR
(sideshow performer on 2nd set only)
* Re-dubbed as THE HUMAN STAGE for this debut performance.
With his lovely assistant EVA DESTRUCTION.

LARRY DERSCH - drums (Binary System) (complete 2nd set)
---
Second Set Finale Video by OON TECH CREW.
Full credits listed below. Edited by BTM.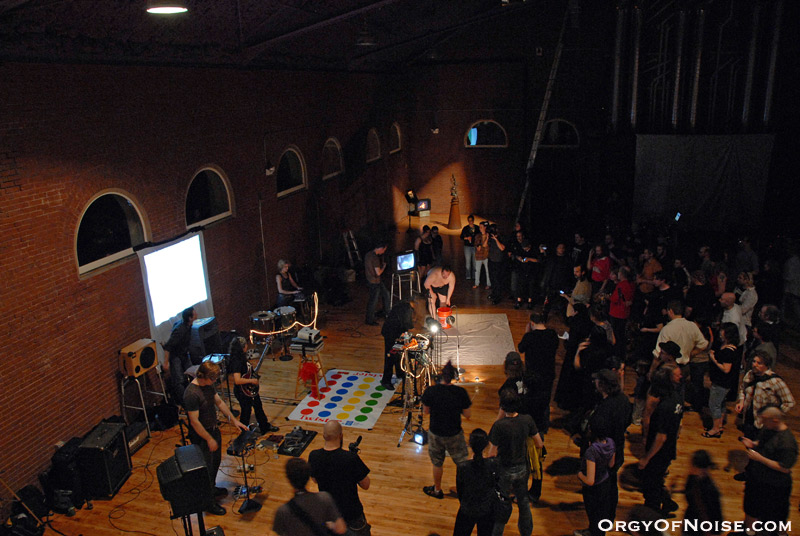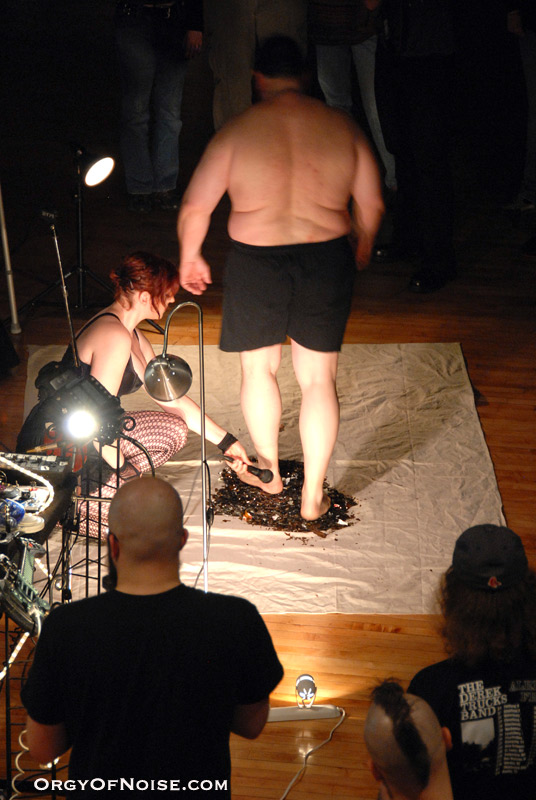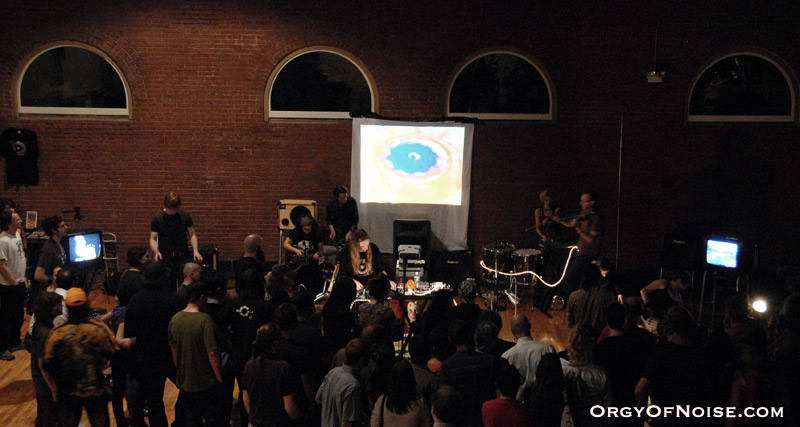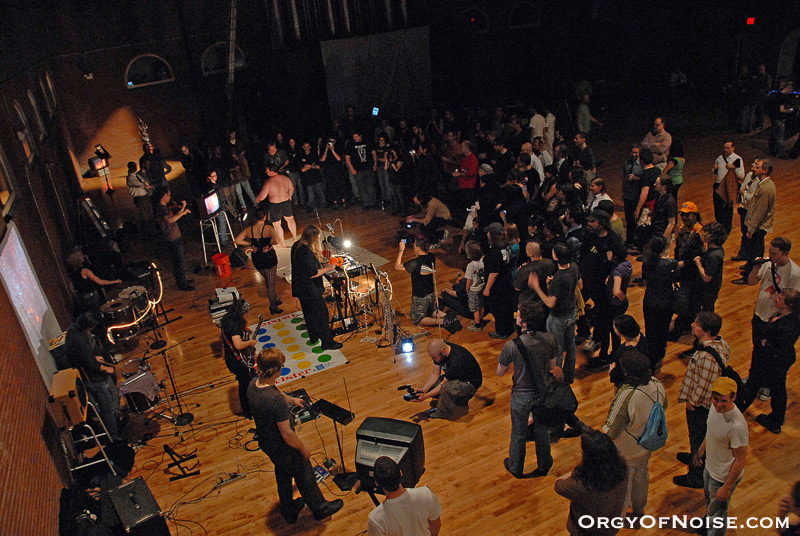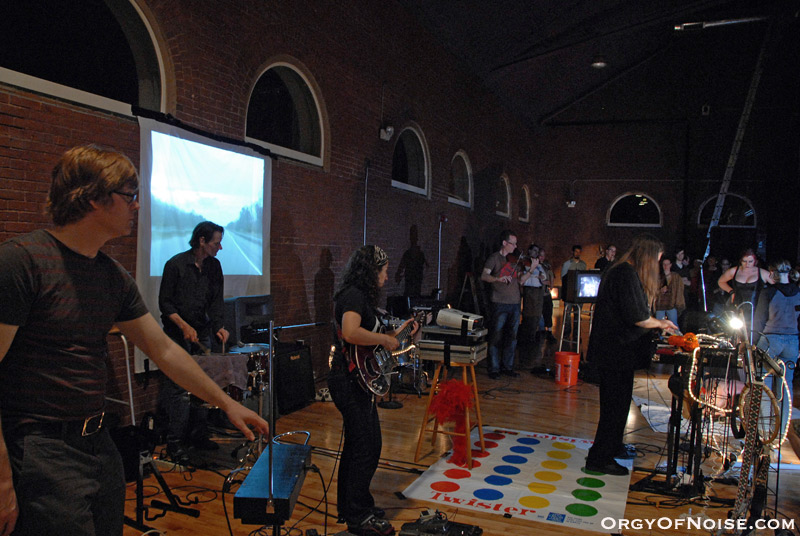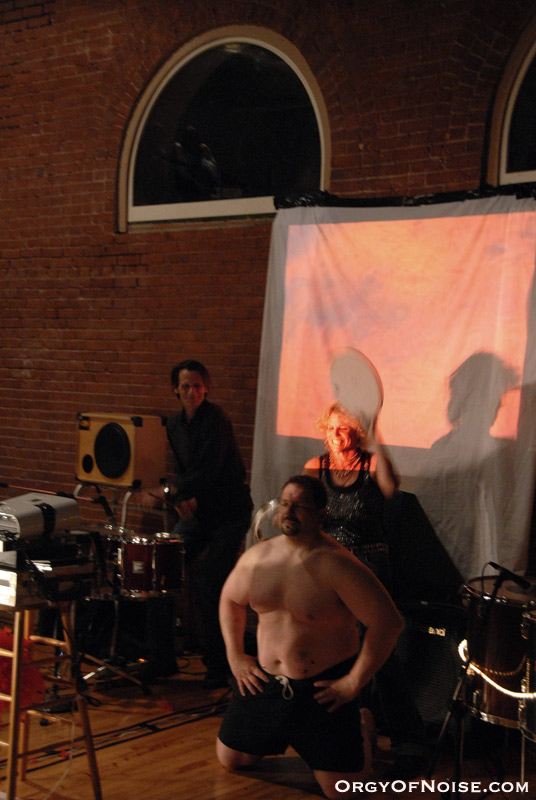 TAMORA GOODING banging on The Human Drum !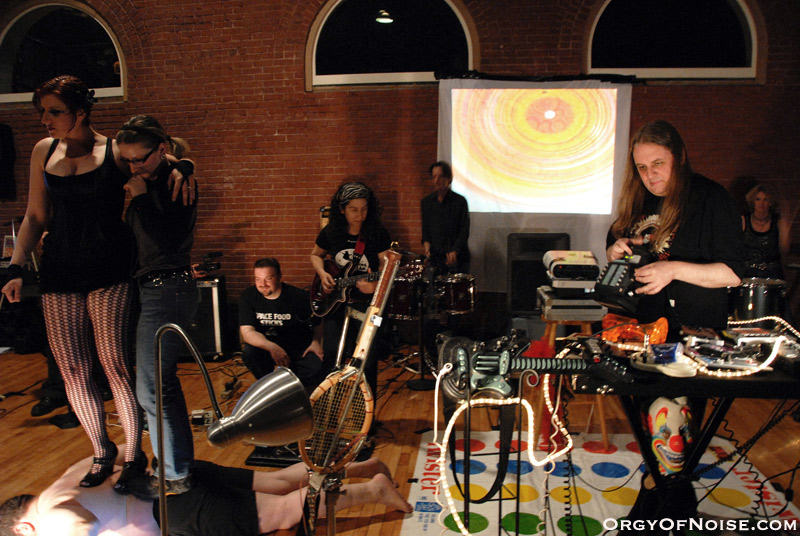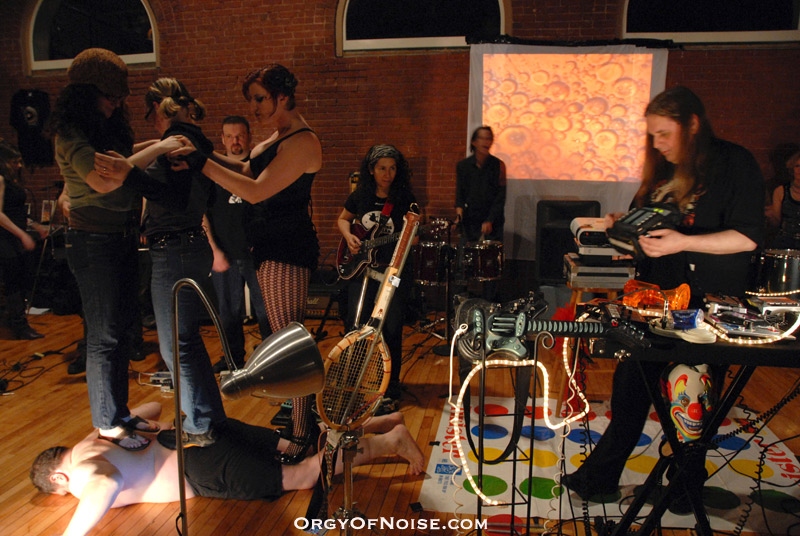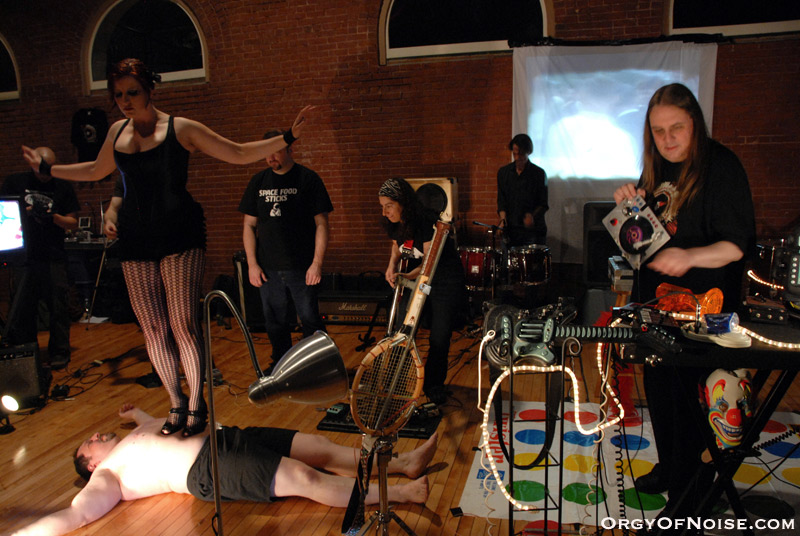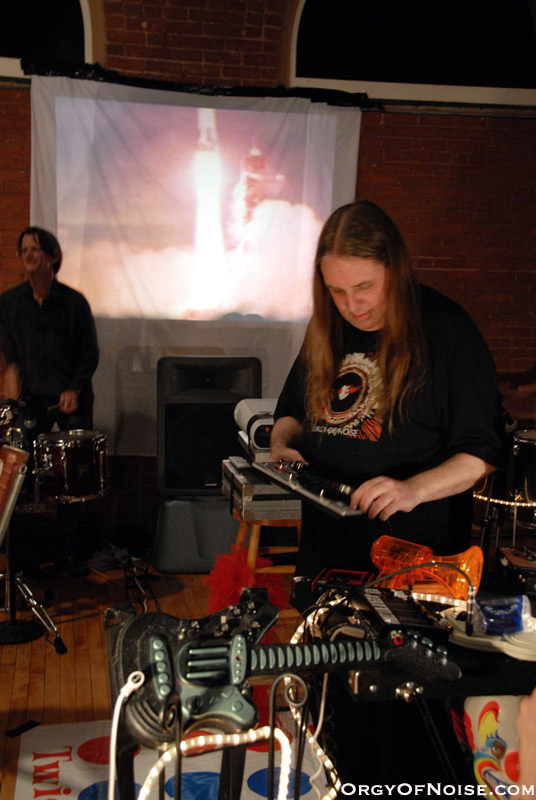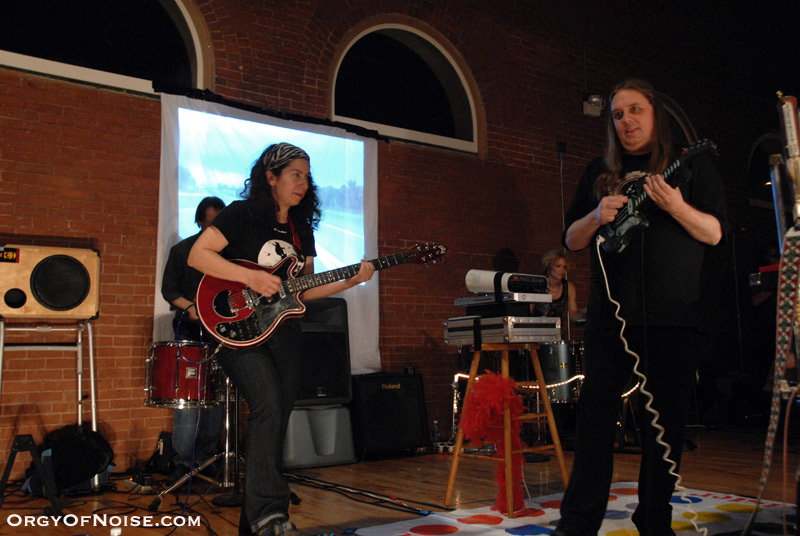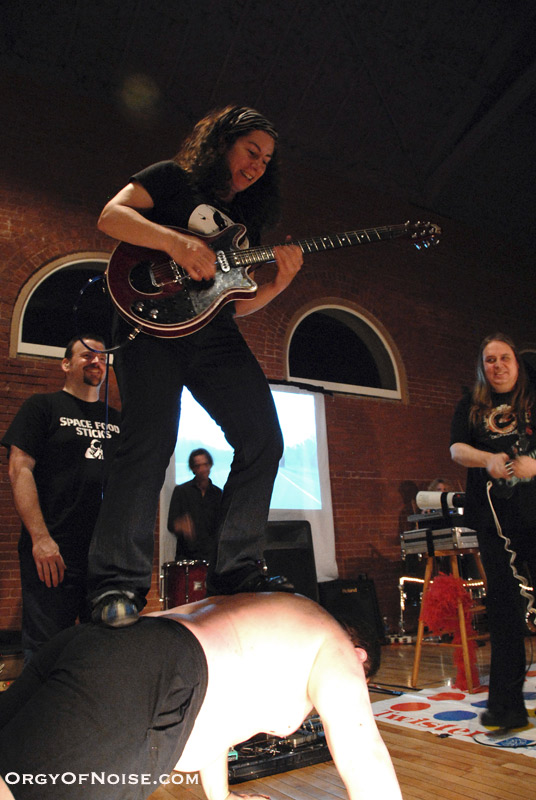 CATHY CAPOZZI blasts a guitar solo on The Human Stage !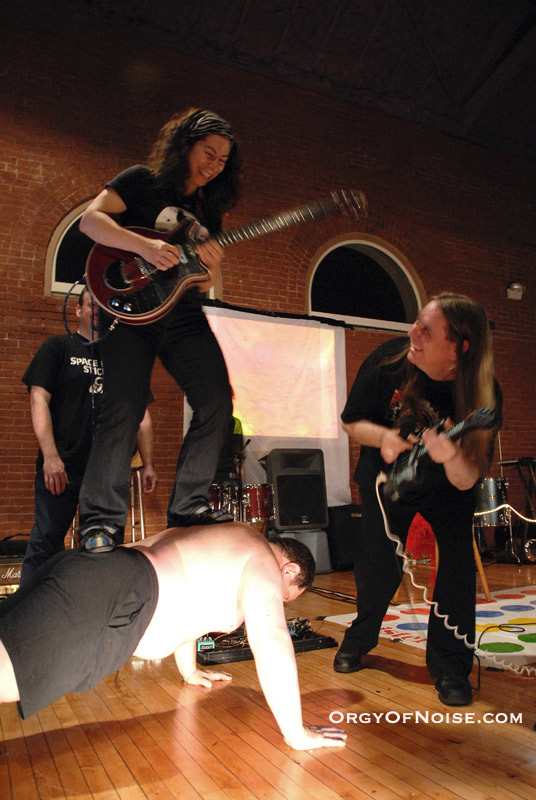 and if that wasn't enough...
CATHY CATHODIC
nailed some VOCALS for
2nd set FINALE on THE HUMAN STAGE !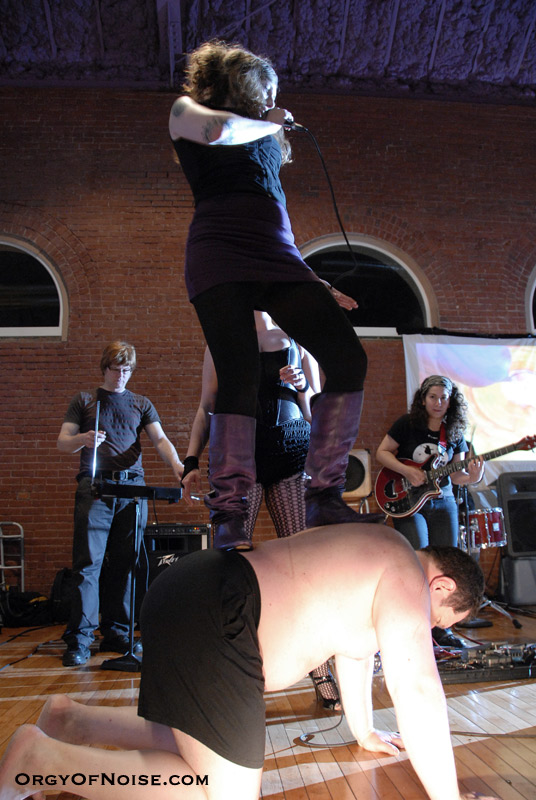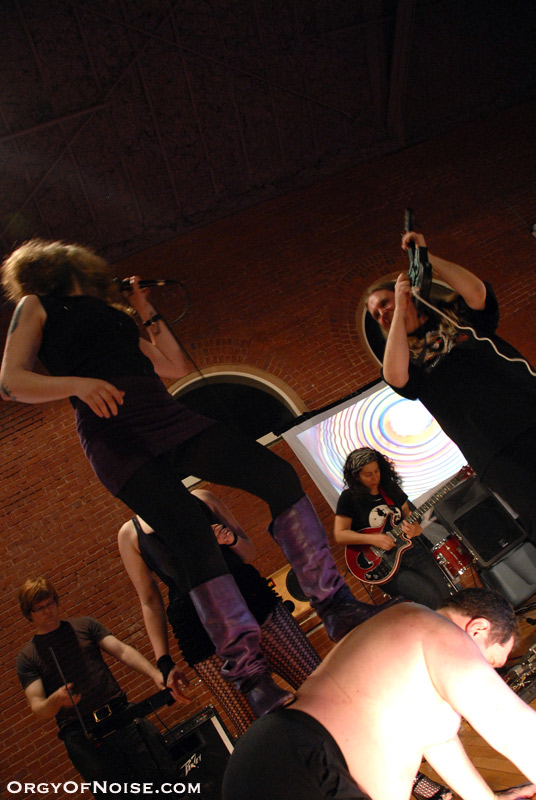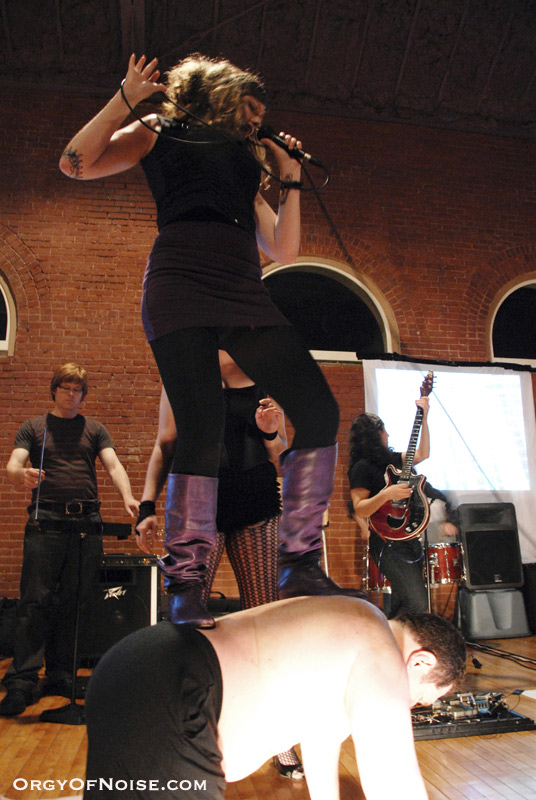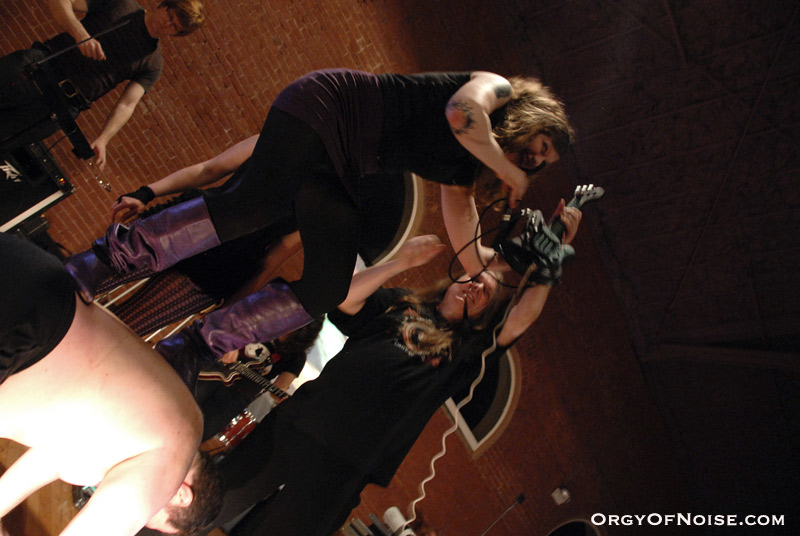 ---
CATASTRAPHE ORCHESTRA
BONUS GRAND FINALE JAM

all the acts at once, until the power blew out and then it was a drum bang off.

joining in the fun....
GEOFF CHASE - drums (Axemunkee) (grand finale only)
EDDIE NOWIK - tambourine (Bentmen) (grand finale only)


---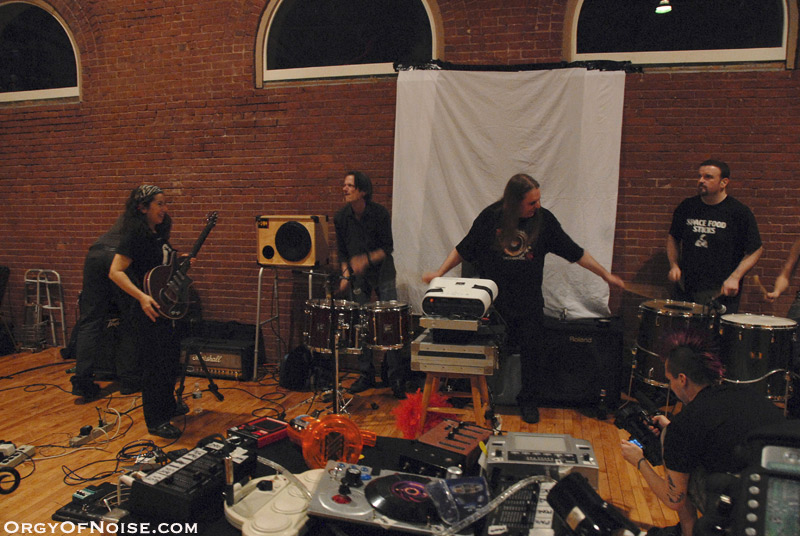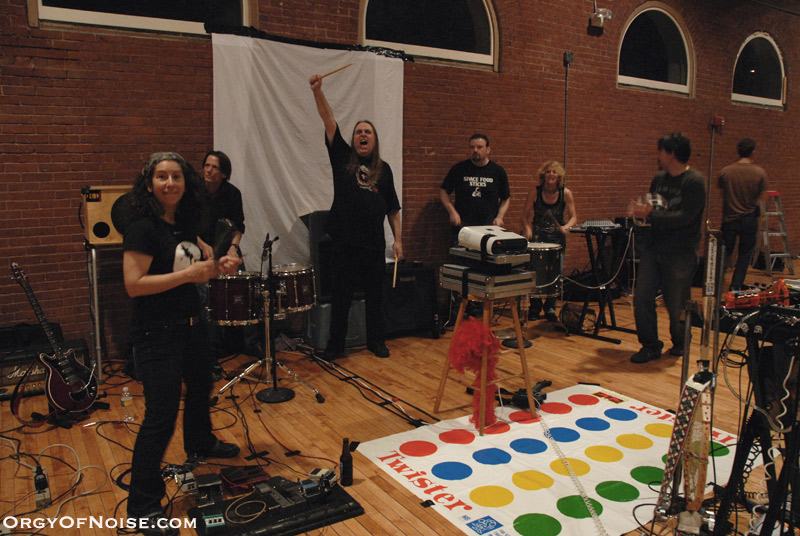 ---
special thanx to the ORGY OF NOISE TECH CREW...

GEOFF CHASE - stage manager - stereo recording - digital video
KEVIN PELRINE - digital video camera
ALEX HAGEN - digital video camera
MARCEL RIZZO - digital video camera
ANDREW GRANT - digital video camera
JON STRYMISH - black & white film still camera
SHERI HAUSEY - digital still camera

Multi-cam video was shot, so stay tuned for more video and a DVD.
---

---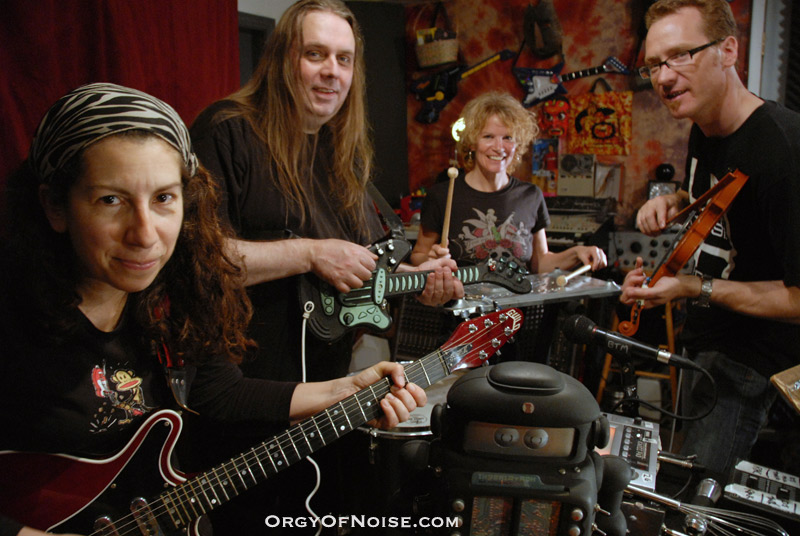 MAY DAY SESSIONS @ HEADROOM STUDIOS
with the CORE OON CIRCUS BAND



May Day Sessions - Photos & Video by Sheri Hausey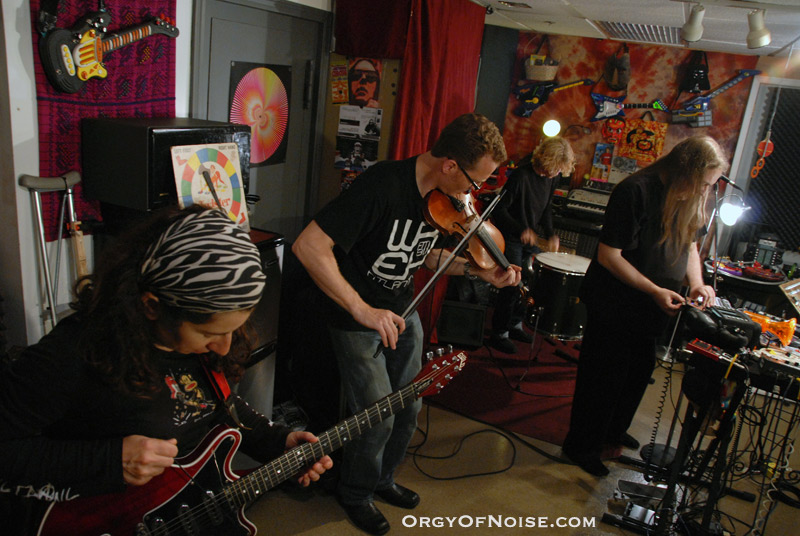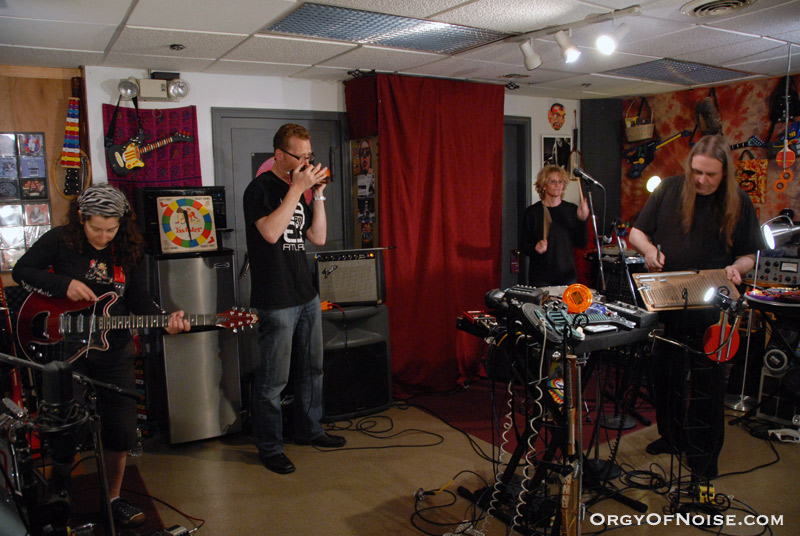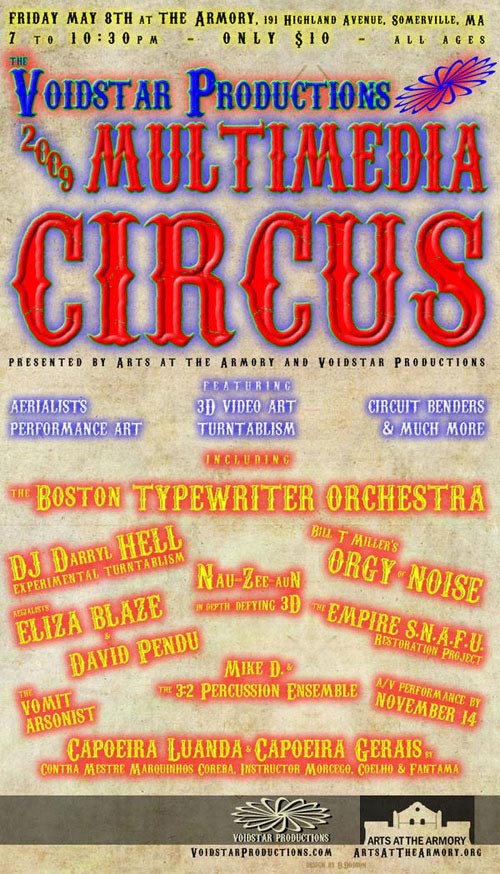 VISIT VOIDSTAR PRODUCTIONS for MORE INFO and MEDIA.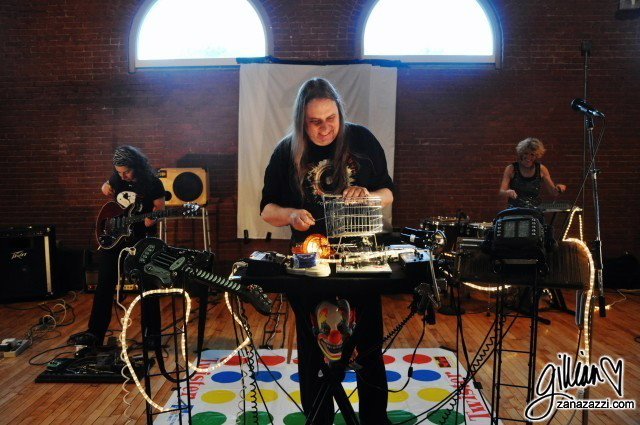 MORE MORE MORE?
SEE BONUS ORGY OF NOISE PHOTOS
by GILLIAN of zanazazzi.com
click to see her photos


---
EVEN MORE?
SEE PHOTOS of ALL the ACTS
at the MULTIMEDIA CIRCUS
by SHERI HAUSEY
---

back to:
BILLTMILLER.com
OrgyOfNoise.com



---