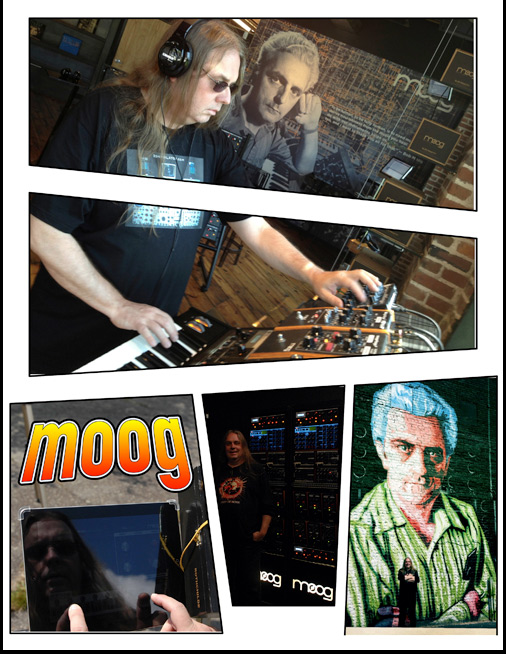 ---
Bill T Miller's Adventures with MOOG

BTM & SHERI head out from BOSTON on a road trip to ASHEVILLE, NC landing
at MOOG for chance to play all the MOOG instruments on the showroom floor
at the MOOG STORE, then zipping up into the Blue Ridge Mountains for a live
improv Orgy Of Noise session (with ANIMOOG iPad and custom BTM made Spring
Hurdy Gurgy Cirgar Box Thumb Piano & Waterhed Theremin Jukulele
b ...then back the next morning for a TOUR of the MOOG FACTORY
with our generous guide, JIM from MOOG
and then back to Boston.

soundtrack & video etc by Bill T Miller
of Orgy Of Noise & Zonkulator

* Animoog on iPad
* BTM Springo Thumb Piano
* Waterhed Theremin Jukulele
--- (with BTM Spring & Music Box Mods)

all synth sounds are via iPad ANIMOOG app,
but MINIMOOG VOYAGER, LITTLE PHATTY
& MOOGERFOOGERS from the Moog Store are
pictured in the video & photos.

photos & video & etc by Sheri Hausey
assistant video editing by Ziggy Cat
post production at Headroom Studios - Boston
(Final Cut Pro & Pro Tools)
---
MOOG STORE SHOWROOM
---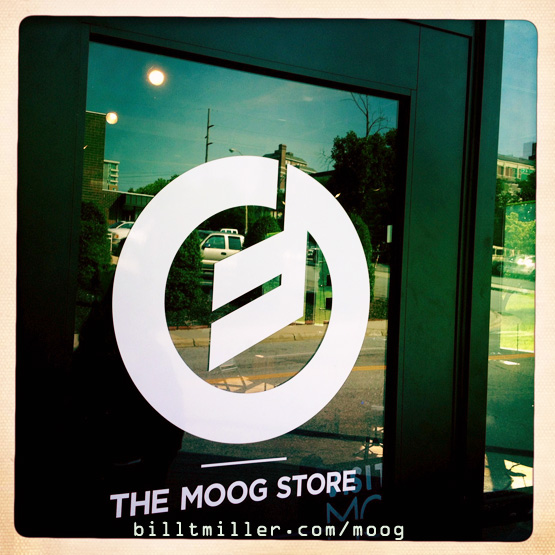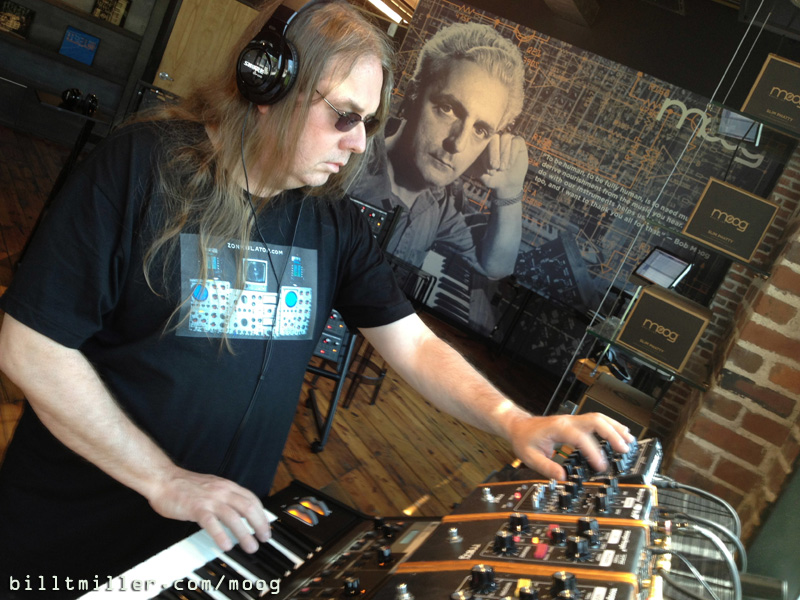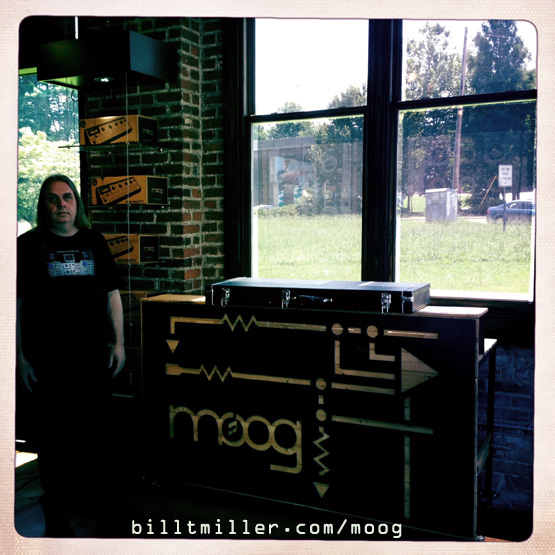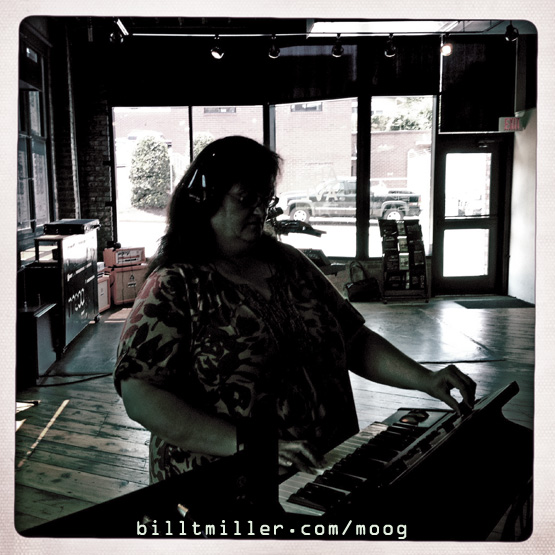 SHERI HAUSEY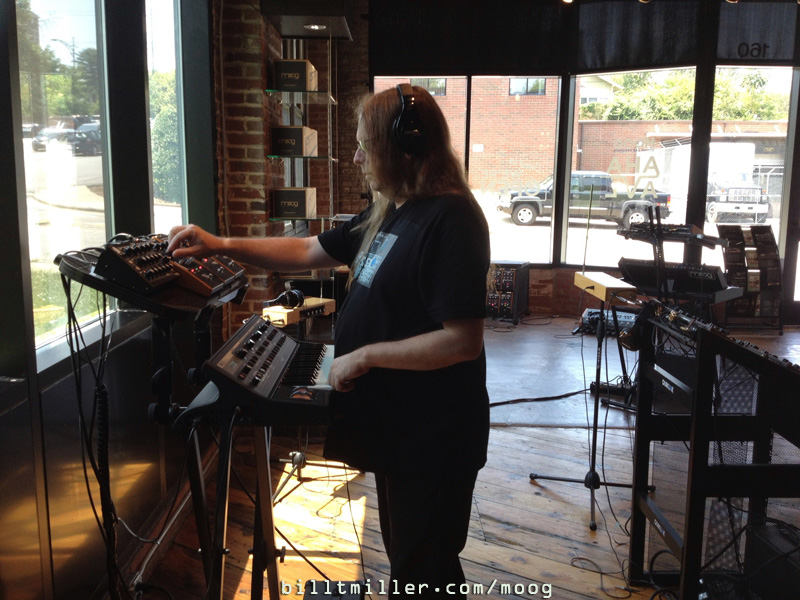 ---
MORE ORGY OF NOISE
BLUE RIDGE MOUNTAIN JAM
---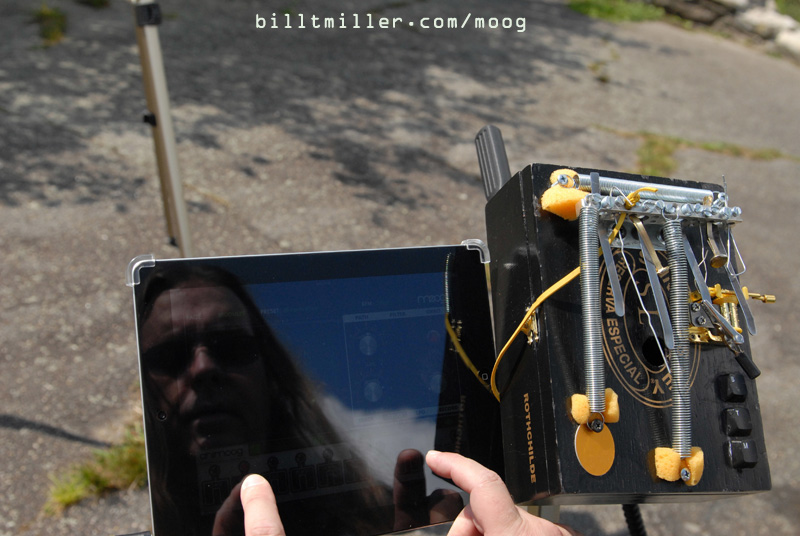 MORE ORGY OF NOISE BLUE RIDGE MOUNTAIN JAMS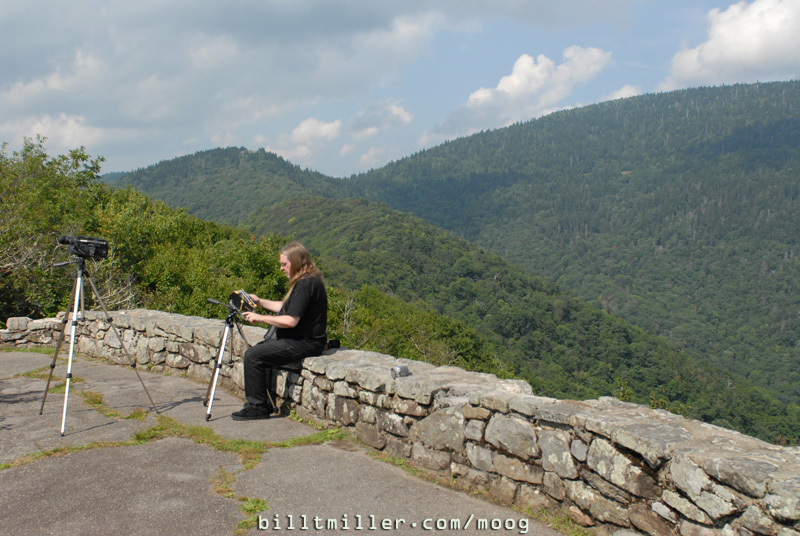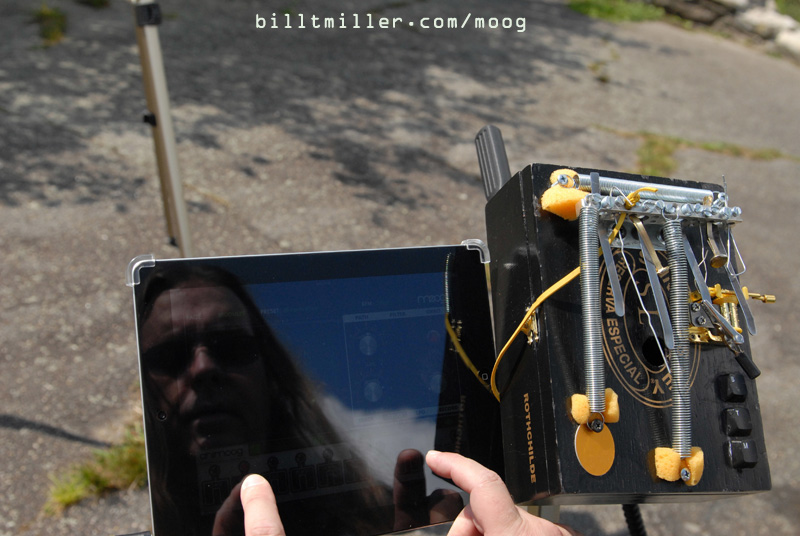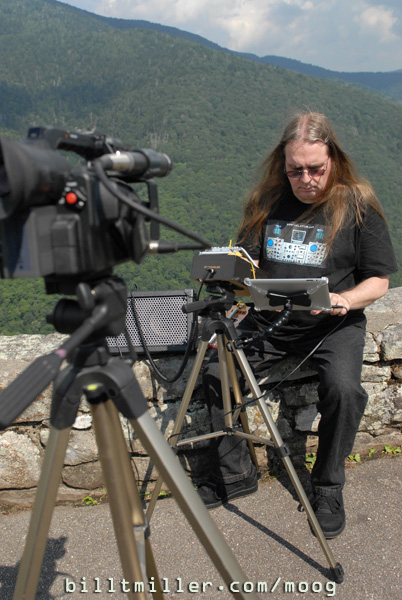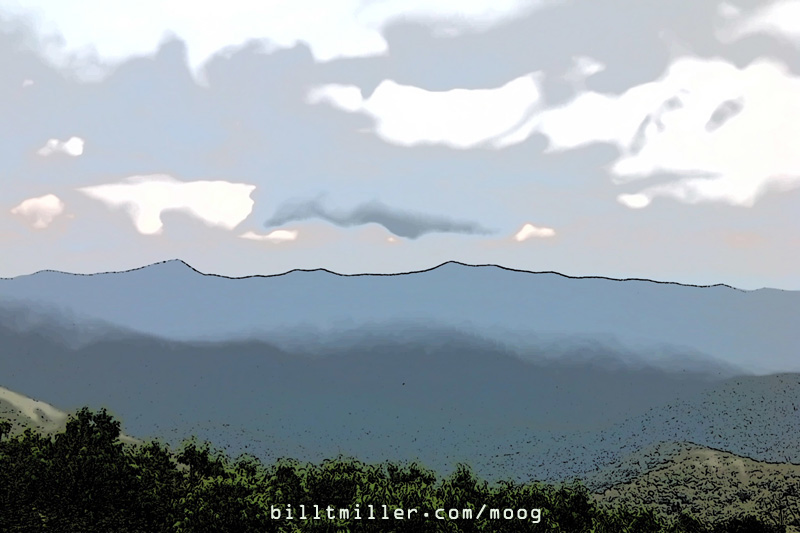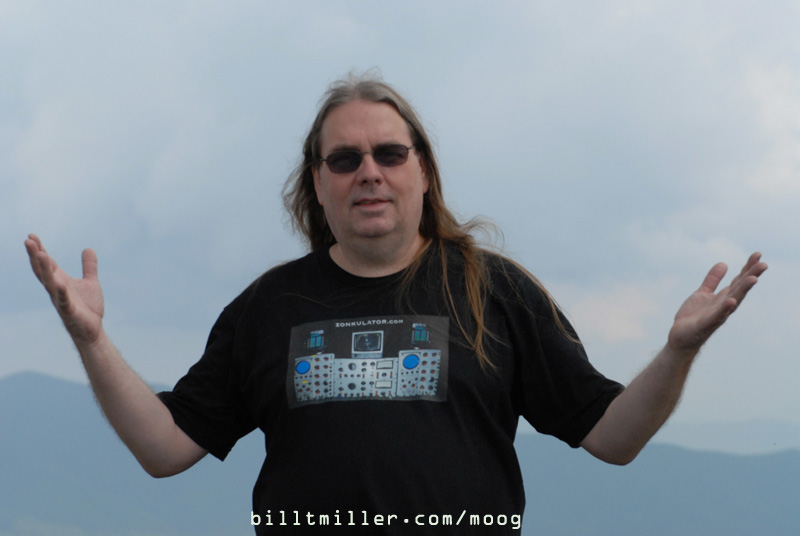 ---
MOOG FACTORY TOUR
---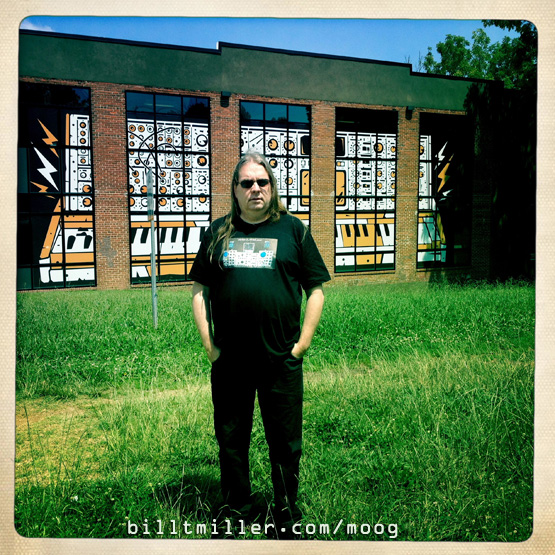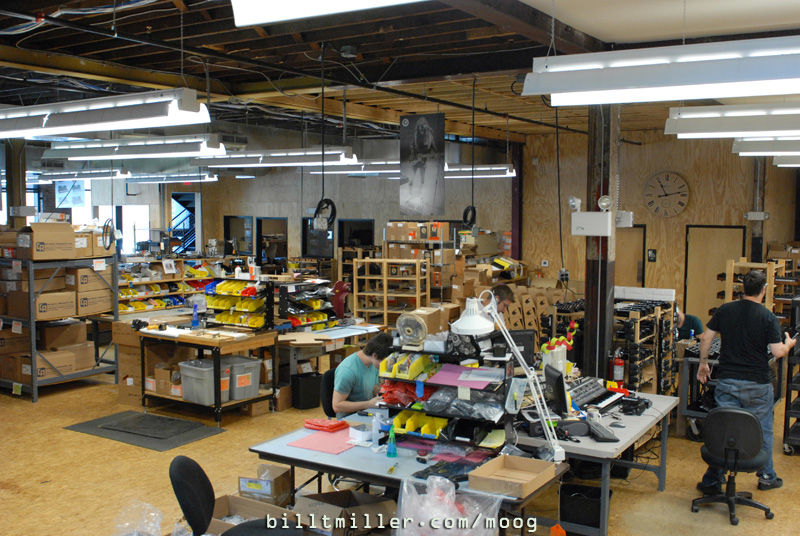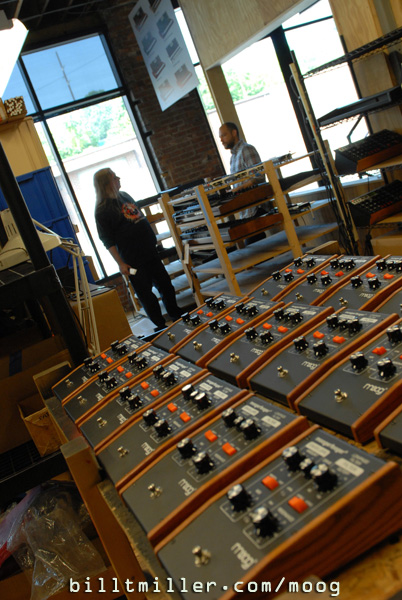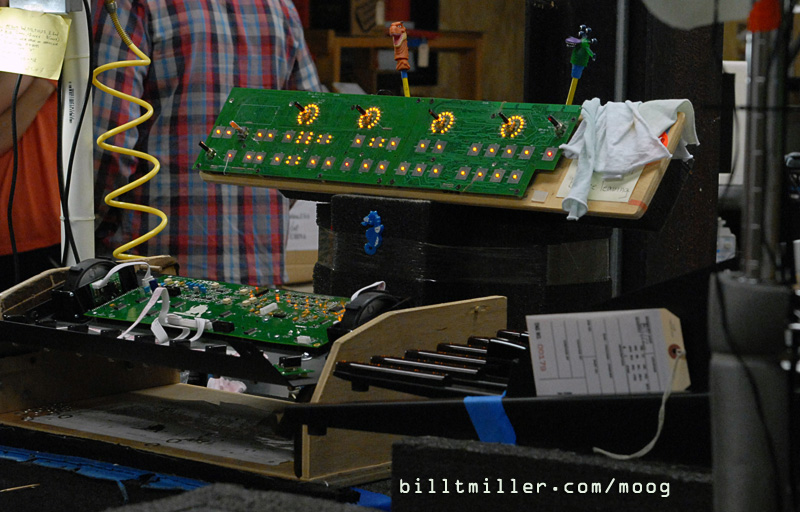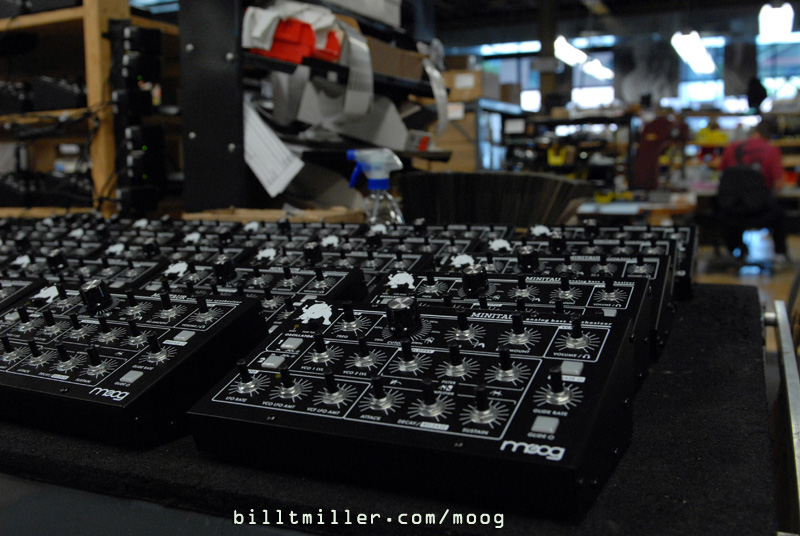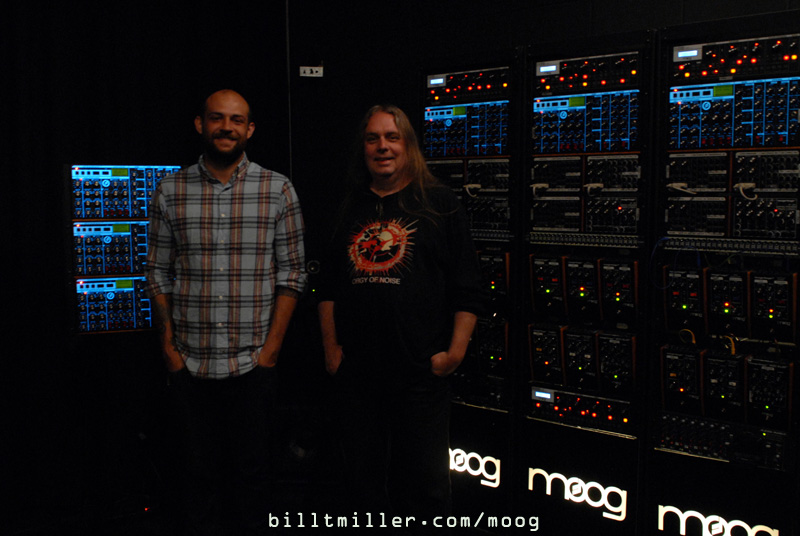 JIM of Moog Store/Factory & Bill T Miller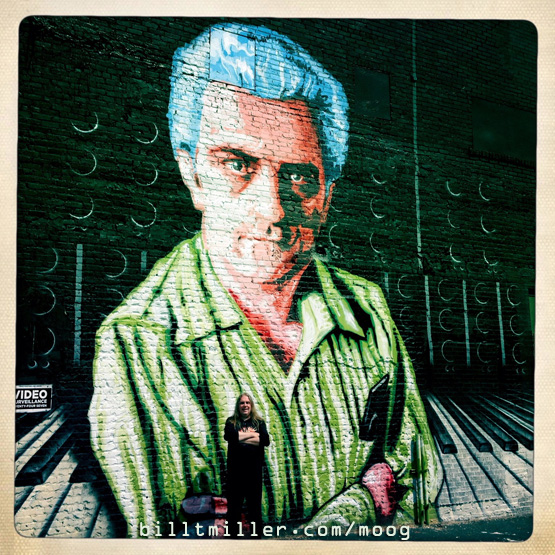 ROBERT MOOG MURAL
MoogMusic.com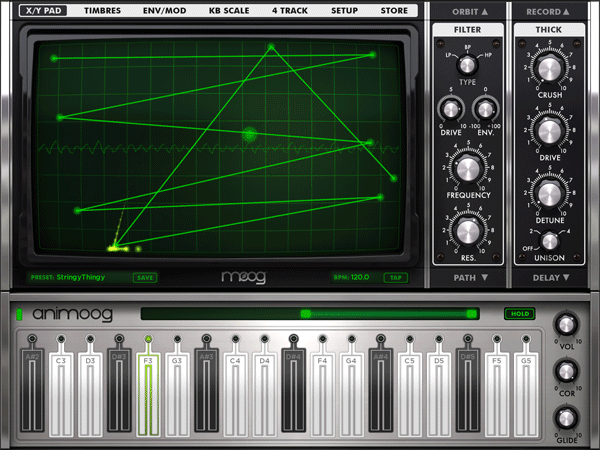 ANIMOOOG ANIMATED GIF
(and Moog Factory Pro Tools gif)
by BILL T MILLER
(please credit if shared. thanx.)
---
POST PRODUCTION @ HEADROOM BOSTON
---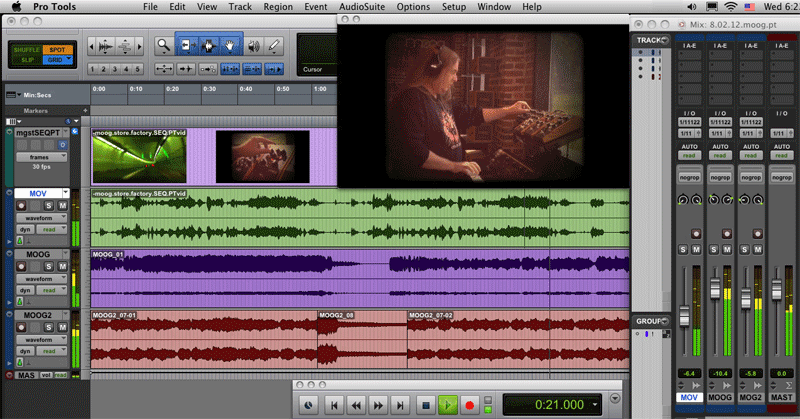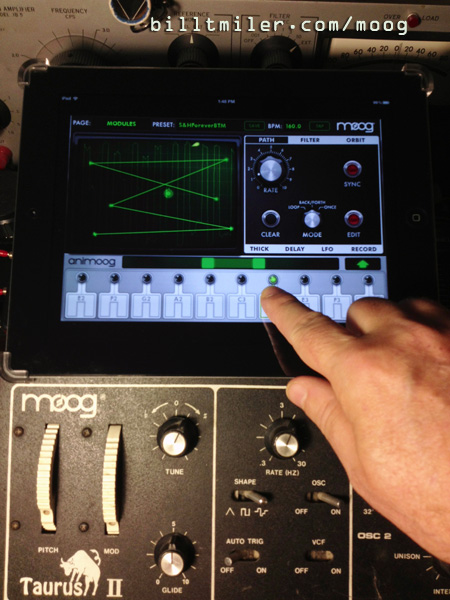 ---
ZIGGY CAT at HEADROOM STUDIOS v6
---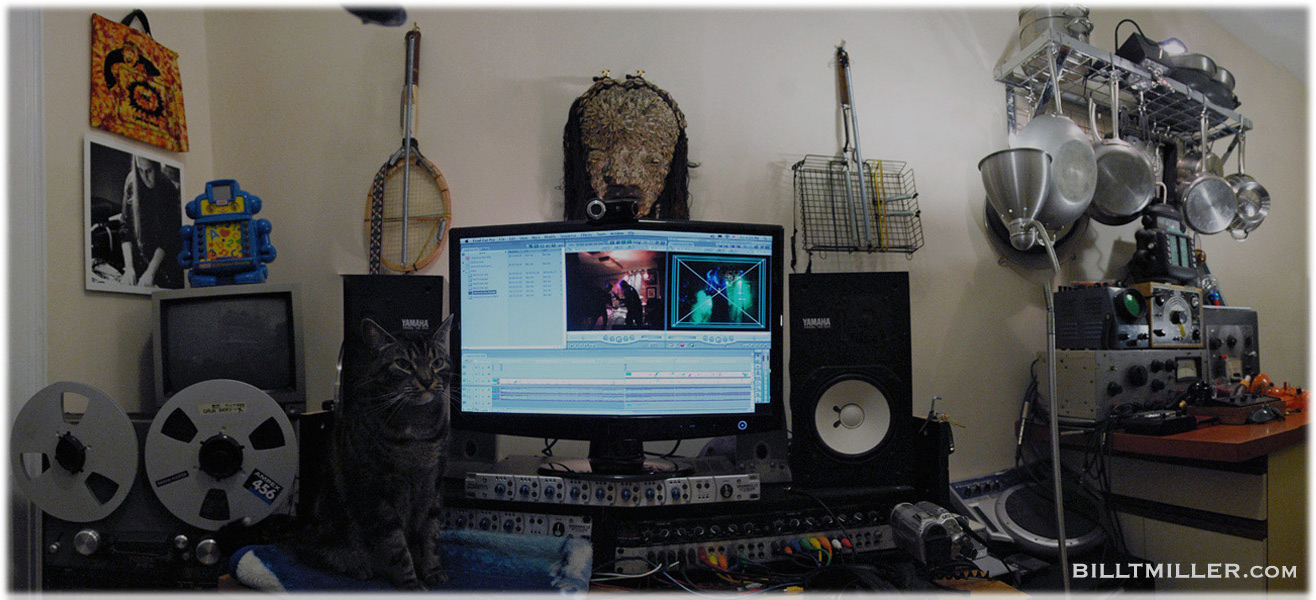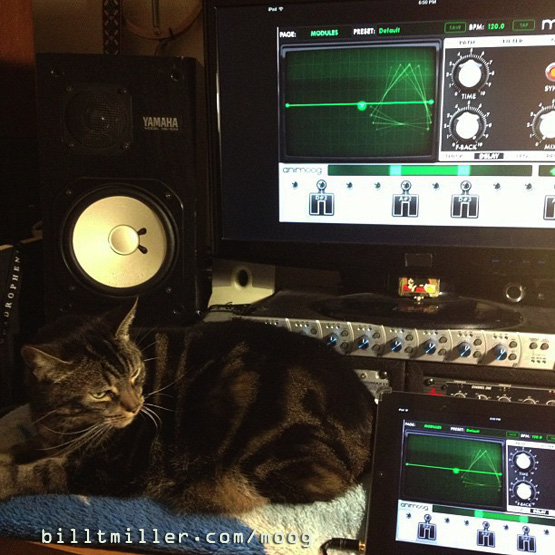 ---
---
BILL T MILLER's Electro Synthy Rig
---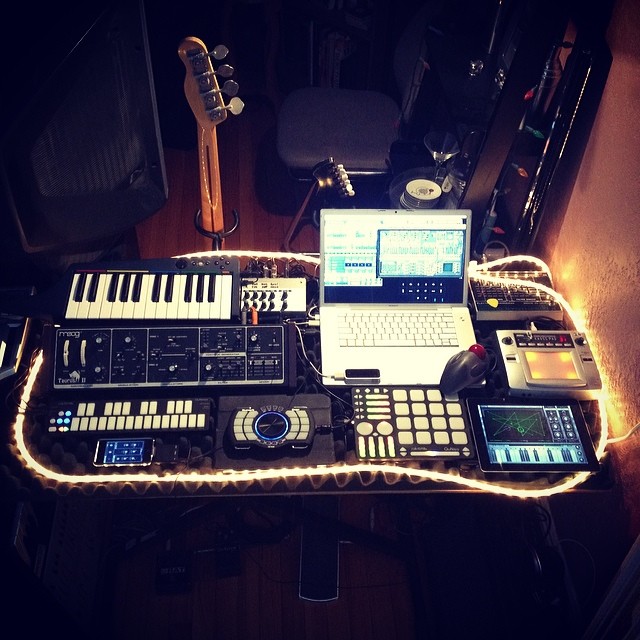 ---
Moog Taurus II controlled by Keith McMillen QuNexus (& Brute LFO iPhone) - AniMoog app on iPad 3
- Moog Filtatron on iPod Touch. Keith McMillen QuNeo & Leap Motion (with GecoMidi)
& Numark Orbit controllers. Apple Macbook Pro with assorted synths (some fav apps include
Arturia Moog Modular V & Moog Mini V & ARP 2600 + NI Absnyth & Massive + Ableton Live.)
Original Korg Kaoss Pad (with Ernie Ball Volume pedal) - Electro Harmonix Bass Micro Synth
& ProCo Rat pedal & Boss Octave pedal (mostly used on Fender Bullet Bass Guitar.) - Nady Mixer.
Not pictured Arp Odyssey White Face & Roland HandSonic & iPhone & second iPad.)
This rig is in a state of flux and being readied for live Bill T Miller ORGY OF NOISE gigs.
---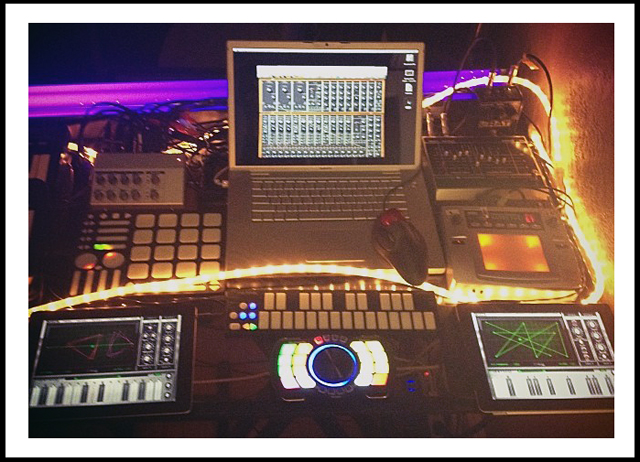 Earlier version of rig with dual AniMoog iPads.



---
BILL T MILLER in MOOG T-SHIRT circa 1980
---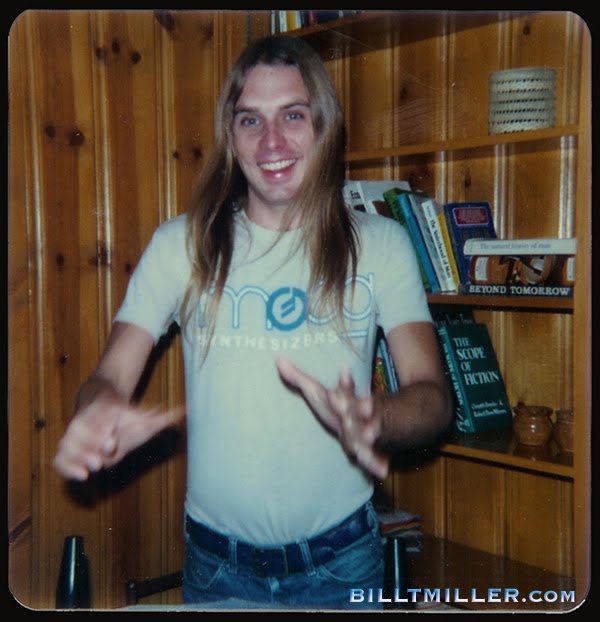 ---
BILL T MILLER = Orgy Of Noise - Synth Mountain Jam
---
...uniting all coasts and the entire universe of in this experimental
semi-modular synth exploration featuring made in the mountains of Asheville synths...
Make Music Music 0-Coast (on left speaker) & Moog Music Mother 32
& Werkstatt (on right speaker) with blips of vintage Moog Taurus II drone bits.
all controlled by M32 sequencer and Arturia BeatStep sequencer and three custom
Bill T Miller controllers, included two different BTM TELEGRAPHY switch keys
(eurorack style mounted in cigar boxes) with photocell and attenuator pots
along with a mutant BTM ROBOTO that is a dedicated photo cell light controller
with Doctor Who Sonic Screwdriver as main light source.
All mixed in a classic Realistic Mixer for that vintage transistor sound.

Video shot by Sheri Hausey & Bill T Miller
Edited & Glitched by Bill T Miller & Ziggy Cat
at Headroom Kitchen Studios Boston Summer 2016.
* The AUDIO from this BTM SYNTH MOUNTAIN JAM is part of the
Bill T Miller SYNTHY album in progress now.
---
BTM RIG with MOOG THEREMINI & ANIMOOG & TAURUS II
---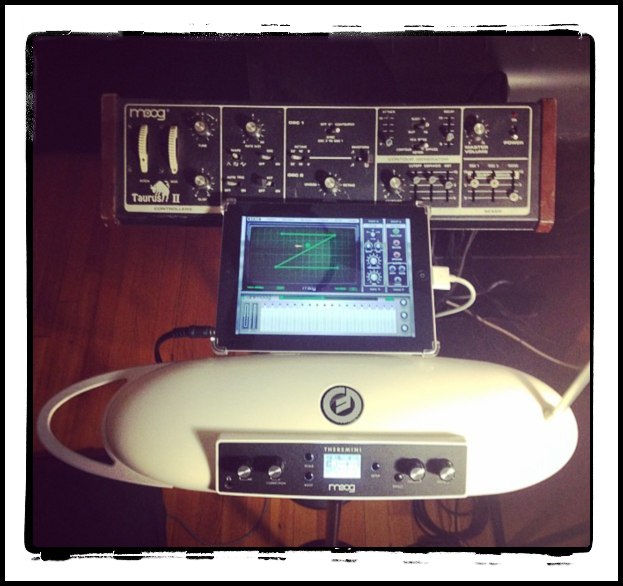 ---
MOOG WERKSTATT
with Control Voltage via QuNexus Keyboard
---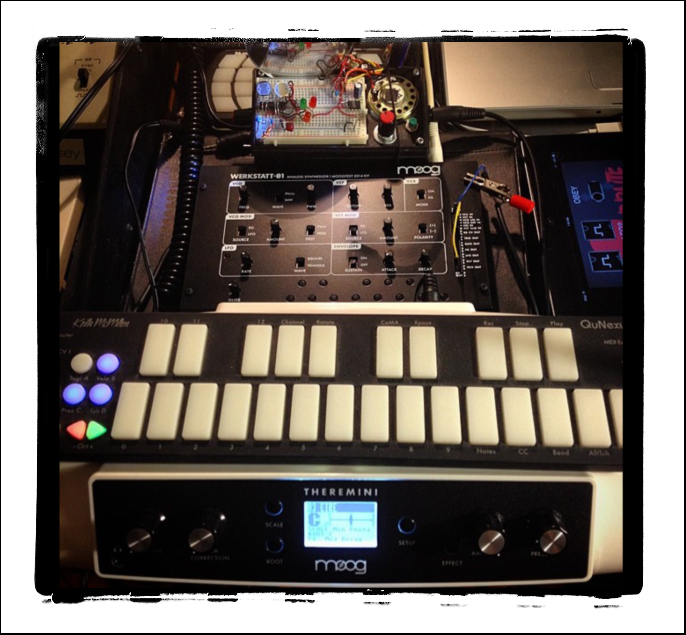 ---
MOOG THEREMINI
jiffy jam out
---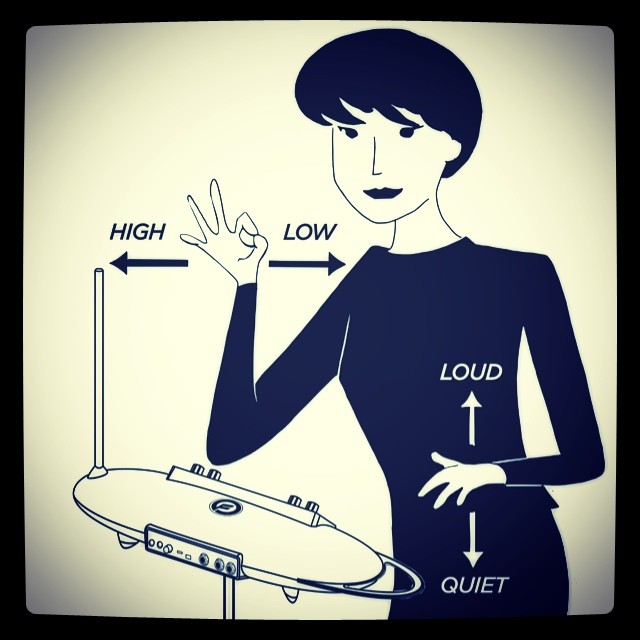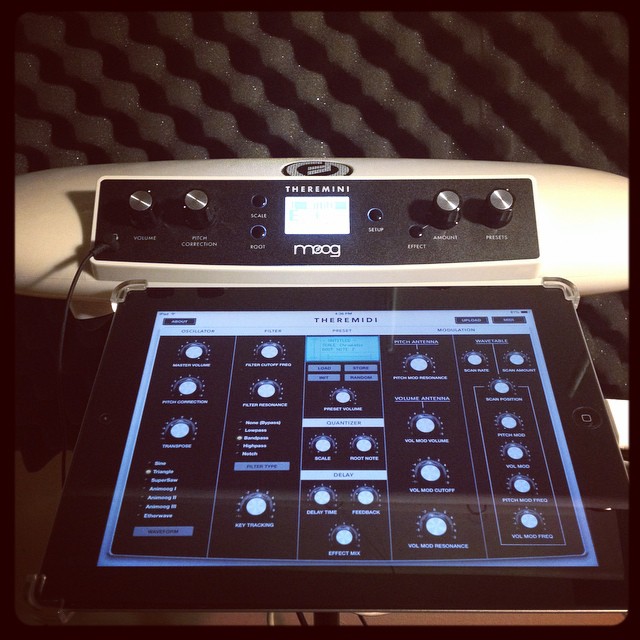 THEREMIDI - realtime controller patch editor
for Moog Theremini by developer Kai Aras.
THEREMIDI opens up a new universe of sonic exploration. Direct access to Filter
& Waveforms & Delay & Patches make this essential for Moog Theremini. Thanx!
---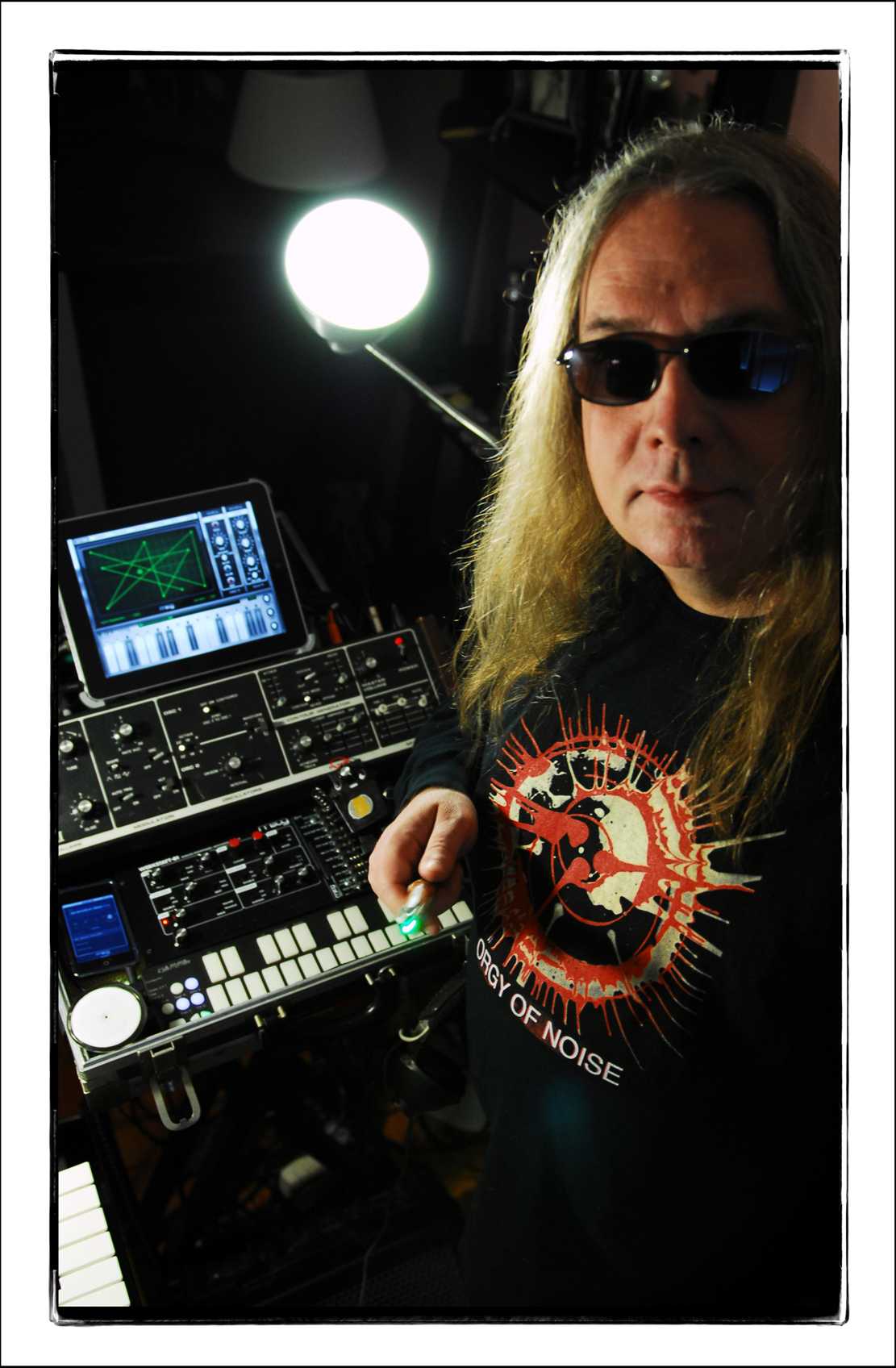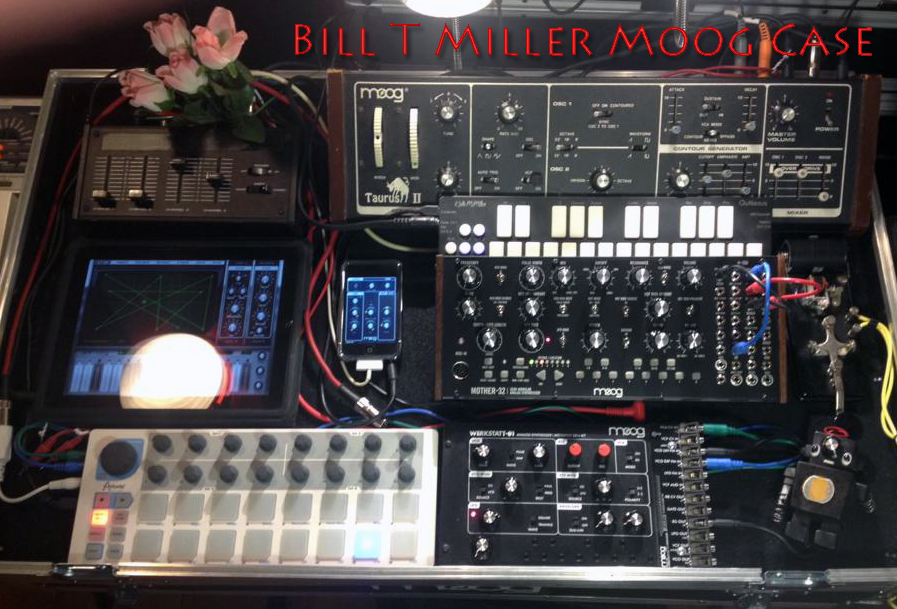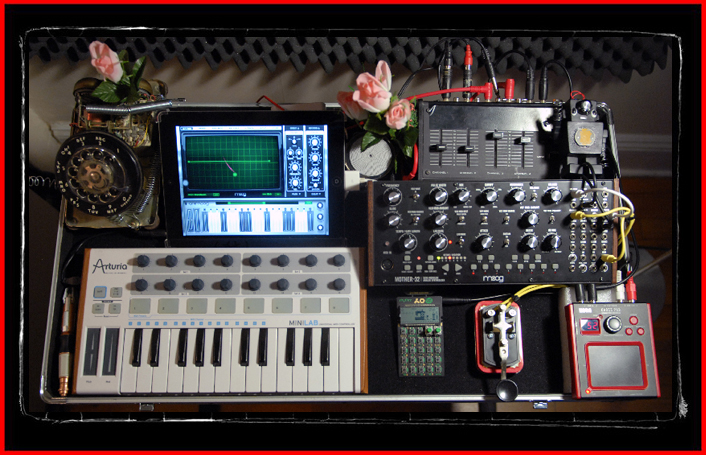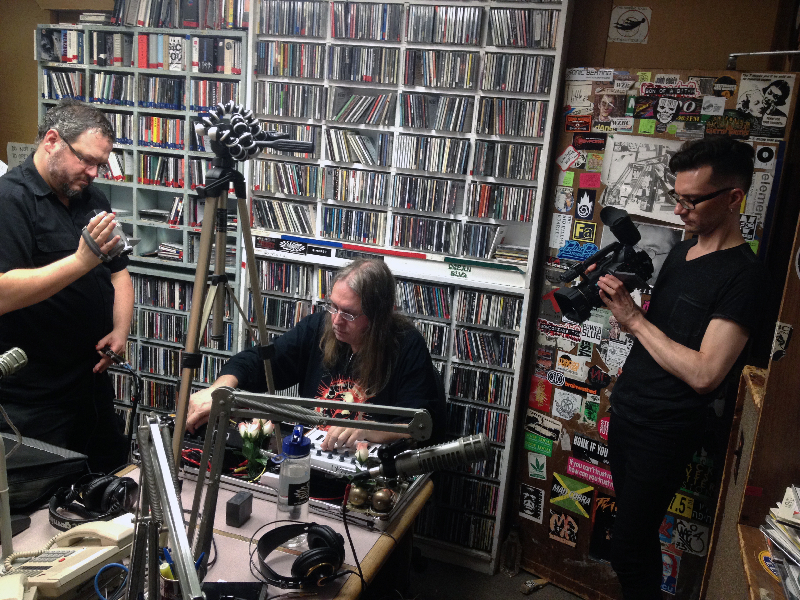 ---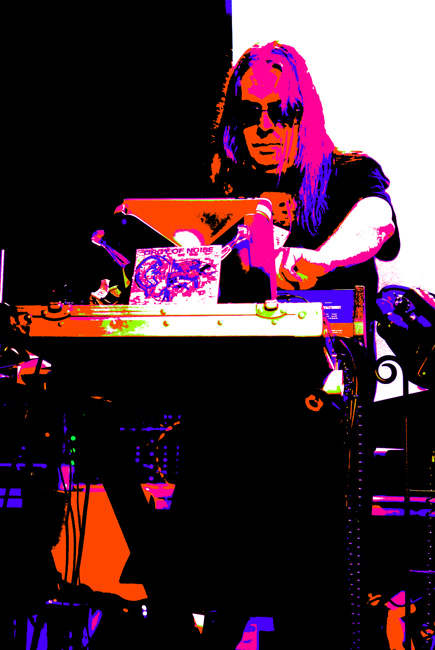 ---

BILL T MILLER = ORGY OF NOISE

Analogue Heaven North East (AHNE) Synthfest
Berklee - Boston - 05.10.15



Video shot by Cody Carson & Stephen DeJesus & Sheri Hausey & BTM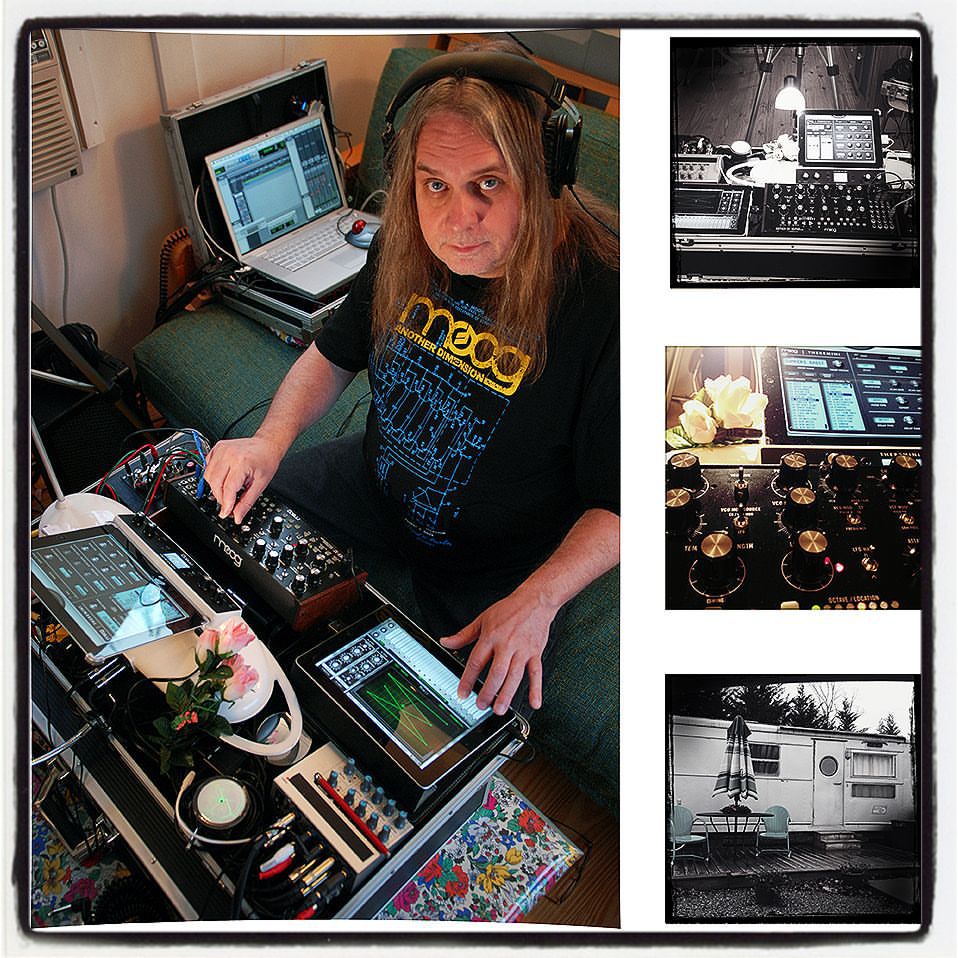 Bill T Miller - Orgy Of Noise
on BTM AVL MOOGY RIG for New Year's 2015-16
recording sessions in a vintage Spartan Trailer in Asheville.
Rig in includes Moog Mother 32 Synthesizer & Theremini
& dual iPads with AniMoog & Filtatron
AND a custom BTM eurorack controller for M32.
Stay tuned for album and videos.
Photos by Sheri Hausey & BTM.





---



'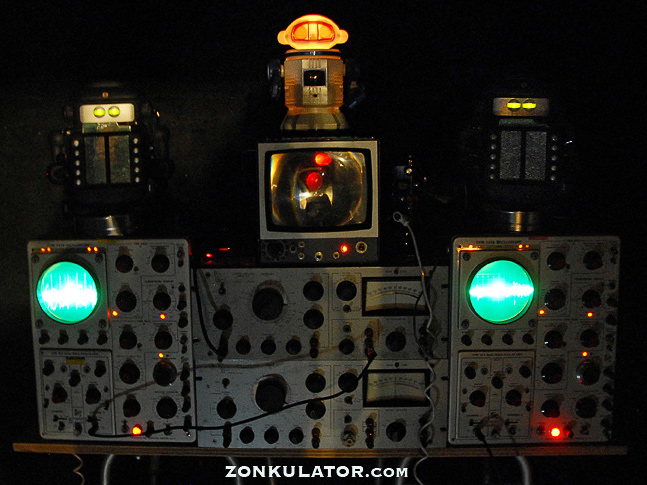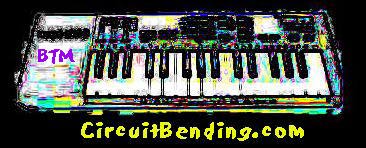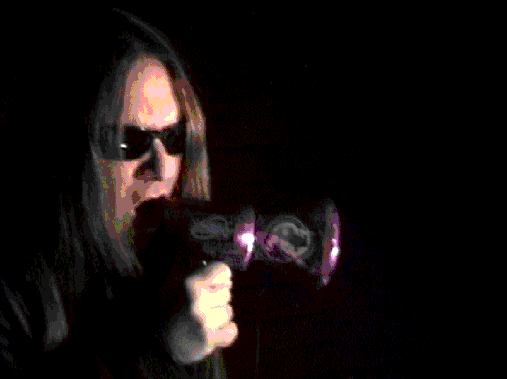 billtmiller.com