PLAINFIELD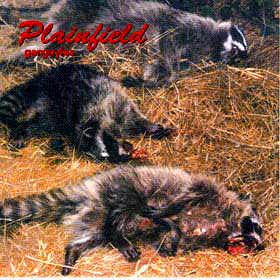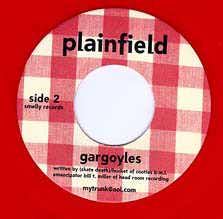 gargoyles

REMIXED by Bill T Miller at HEADROOM.
Trax recorded by Bart at House of Faith.



SMELLY fuckin' Mustafa Nolubas is one sick mofo, his brain is warped, his neck is red, his gun collection is huge...ya gotta luv him! His thrashin' and hootin' and hollering vocals are notorious, ya never know what's gonna come out. Plainfield features all sorts of characters in the gang, including Trey from Mr. Bungle doing a bit of guitar.

When Smelly came to HEADROOM in 96 he left the Plainfield multi-track tape for a REMIX. Tons of wacked out samples over hillbilly/metal/punk mayhem.

Smelly is a true pal...digging OBE and KINGS OF FEEDBACK, making KING OF SLACK T-shirts and doing GUEST BITS for KINGS OF FEEDBACK and ORGY OF NOISE.

The Japanese 97 Tour 7-Inch is OUT-OF-PRINT, but you can download FREE MP3s via the BTM REMIX-O-RAMA CD.



Plainfield - Smelly Records

billtmiller.com | E-Mail: Bill T Miller (BTM)