REV. IVAN STANG of Church of the SubGenius sez...
"RULES" -- NEW BILL T. MILLER "KINGS OF FEEDBACK" CD just OUT!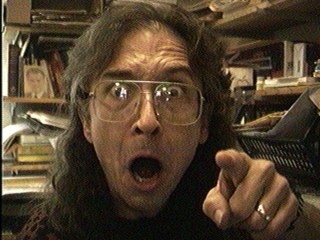 For fans of BIG GUITAR, BADFILM CLIP COLLAGE and DENSE PSYCHEDELIC SAMPLING MIXELLRY, this is BTM's GREATEST YET!! I can tell this will be this month's ShorDurPerSav, played-to-death-until-you're-sick-of-it-but-just-can't-stop album. I found this in the stack of mail just AFTER doing this week's HOUR OF SLACK, but that just means that I'll have my favorite songs picked out by next week.
I have spent HOURS IN HEADPHONES, on and off STRONG DRUGS listening to Bill's mixes. KINGS OF FEEDBACK isn't just Bill Miller, it's an actual band with several other people, but even if he isn't singing, each piece has that unmistakeable BTM stylistic signature that comes from deep within the heart of rock and roll.
AND YOU CAN DANCE TO IT!! It's the greatest techniques discovered by accident during antimusic explorations, brought into the service of actual linear music with melodies and a beat! AMAZING BUT TRUE! Totally mutated and futuristic, and yet some of these songs, you could swear you were listening to some insane 1967 acid rock band whose guitarist JUST THAT NIGHT got his first newly-invented FUZZ BOX.
So far my favorite songs are all in a row near the end: WANK MY WHAMMY (sexhurt-drenched), TV ADDICT, IT'S MY LIFE (a retro psycho masterpiece), HOOK ME UP.
KINGS OF FEEDBACK RULES!!! FOLLOW THEM! FOLLOW THE KINGS OF FEEDBACK RULES!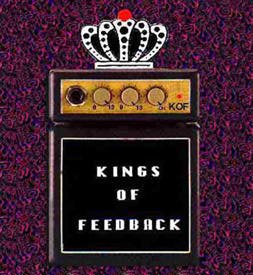 Kings Of Feedback | Orgy Of SLACK
BTM ORGY | Email BTM