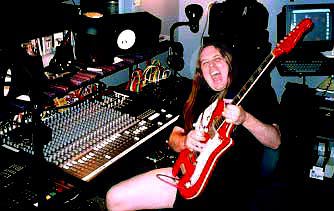 Bill T. Miller at Sound On Sound
Brothers Bill and Greg cut the basic trax for the OBE tune called "NERD"
at SOS Studios. Overdubs and Mixing were done at HEADROOM.
One of the BTM Nerd Remixes called Dr. Nerdo is featured on the Bikini Karate Babes Game.
DOWNLOAD MP3s from OBE - NERD CD SINGLE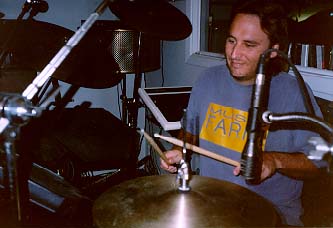 Greg Miller laying down the OBE Nerd Beat.