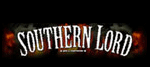 DISRUPT

NOOSEBOMB
(original line-up featured JEFF & RANDY of Grief/Disrupt & ERIC of Grief)
SUPERPOWER
(with TERRY on GUITAR)
GRIEF LIVE PHOTOGRAPHS

Return to the Pit Gallery
SEARCH for Grief and/or Noosebomb
Photos by Rev Aaron

Lollipop Magazine Gallery
Mid East -Cambridge, MA - Nov 5, 2005
Photos by Wade Gosselin

BTM Gallery
Mid East-Cambridge, MA - July 17, 2005
O'Brien's- Allston, MA - September 11, 2005
Photos by Bill T Miller


ERIC'S FAVORITE BAND
THE VICTIMS FAMILY
....is the most under-rated band in the milky way and beyond. anyone who has not been exposed to this band is simply deprived of a unique and untouched blend of music, pain, psychological landscapes, word belching and philosophical caterwauling hollarific screaming song sing sungs - whether enjoyed or hated it's essential music all in its own catagory. they have kept me above water off and on since the release of their first album "voltage and violets" several thousand years ago.
- the artist formerly known as Ericofgrief.