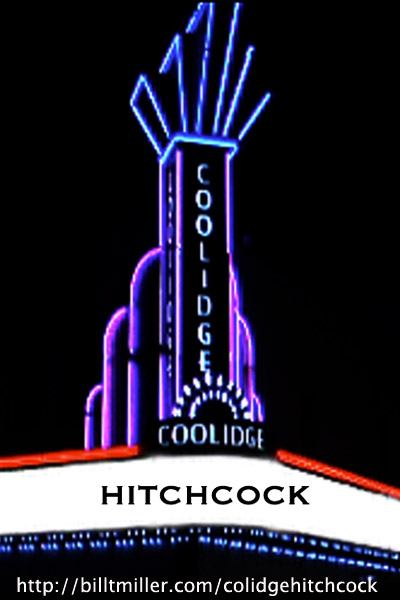 ---
COOLIDGE HITCHCOCK

Jonathan Demme - Robyn Hitchcock - Declan Quinn

March 1, 2010
The Coolidge Corner Theatre
Brookline, MA usa

"GET THE SHOT !
SHOOTING A PERFORMANCE FILM"
JONATHAN DEMME'S MINI MASTER CLASS

"BORN ON THE WIND"
ONE SONG PERFORMANCE
by ROBYN HITCHCOCK

"NEIL YOUNG TRUNK SHOW" MOVIE
BOSTON PREMIERE
DIRECTED by JONANTHAN DEMME
CINEMATOGRAPHY by DECLAN QUINN


---



Demme invited audience (via a blurb on Coolidge webpage) to BRING CAMERAS and make their own videos of Robyn's performance... dubbing it COOLIDGE HITCHCOCK.

There was talk of possible plan to do something with footage with Mr. Demme saying - "we'll figure it out...." - but no sign of any action that I could find, so I went ahead and edited up a BTM CUT of the "BORN ON THE WIND" SONG performance (and another vid of the workshop/talk) and gave a brief preview showing on the net around the release date of Robyn's album (and later gave Robyn a DVD preview.) It still isn't clear what their plan was/is, so i stashed all the videos back in the my private YouTube/Vimeo vaults.

ROBYN'S NEW ALBUM - PROPELLOR TIME" was released April 6th, 2010 in usa & March 22nd, 2010 in rest of the world.


---

Still Photos by SHERI HAUSEY
and a few by BILL T MILLER


---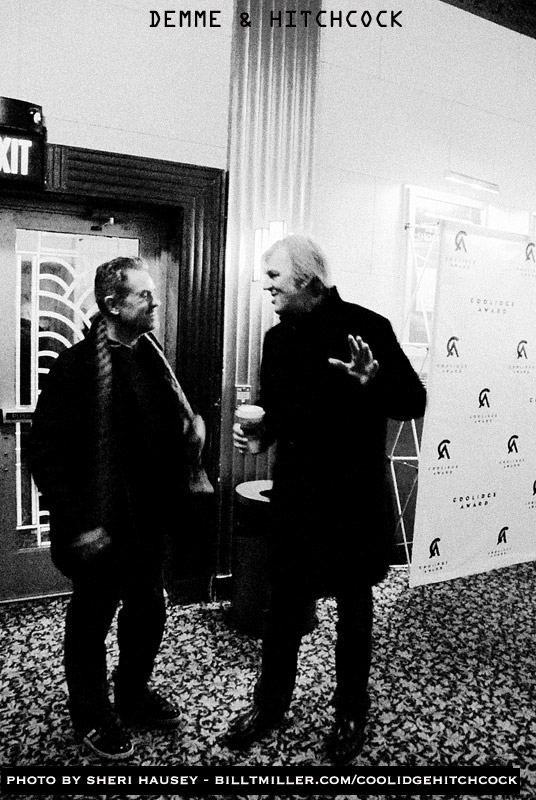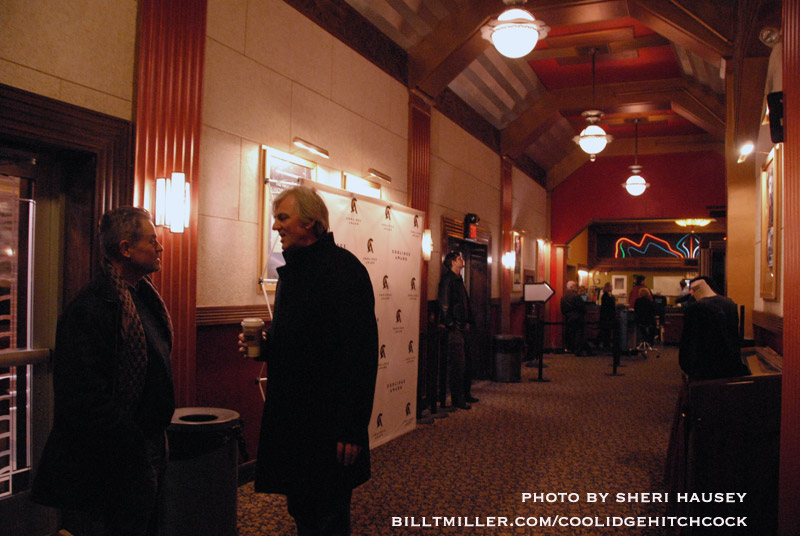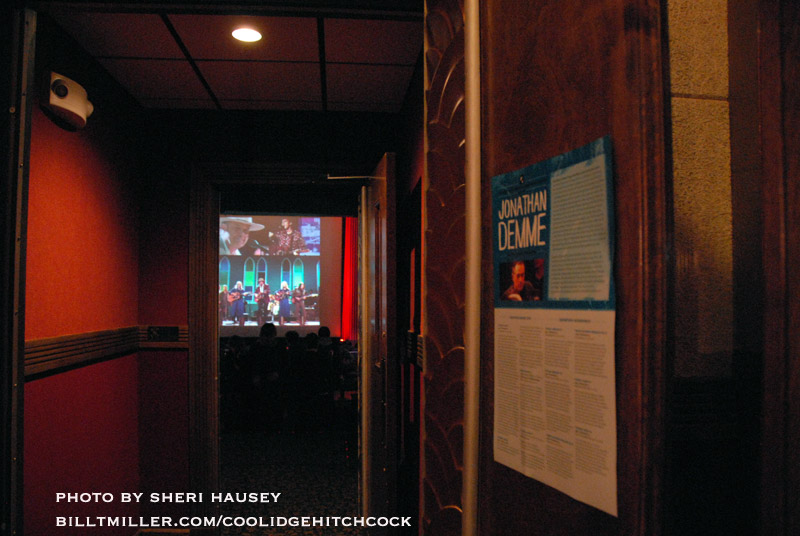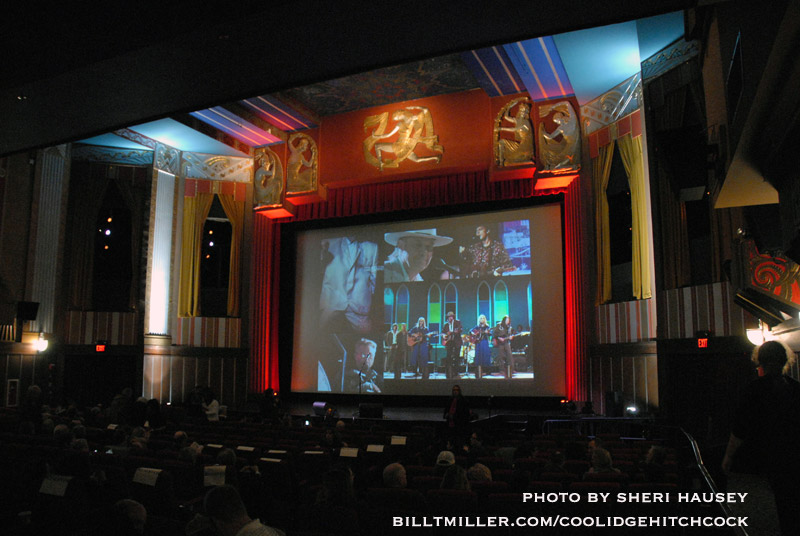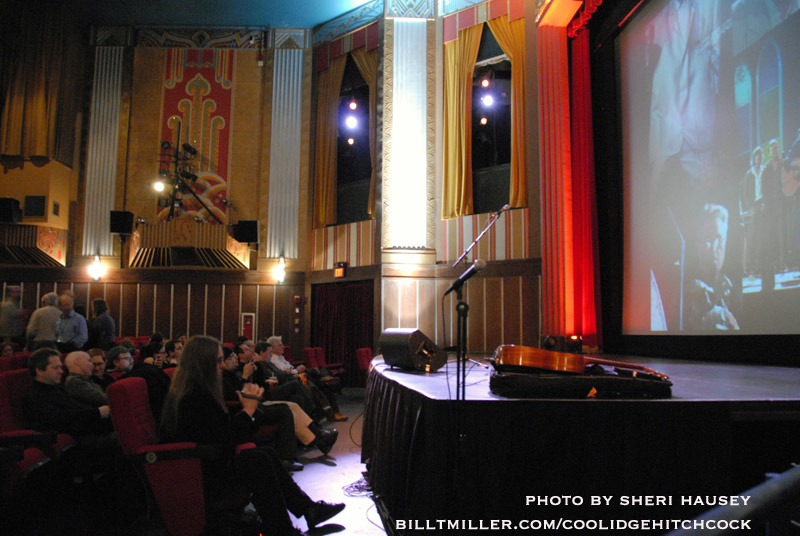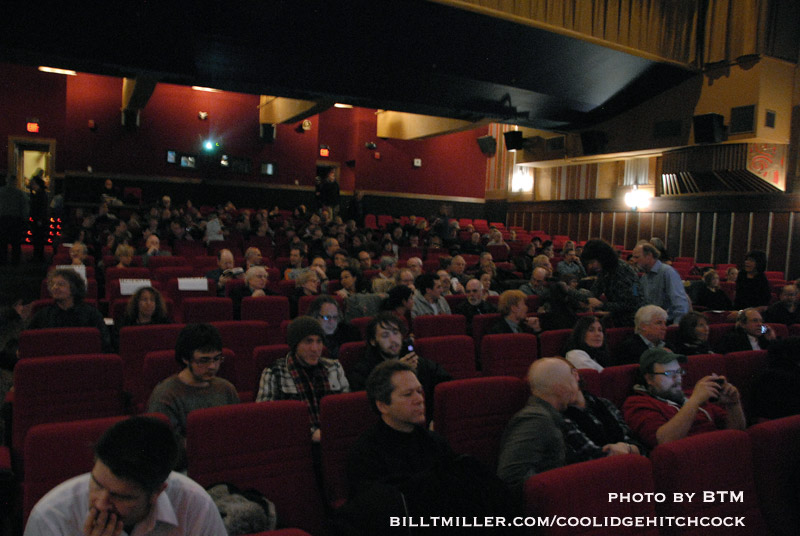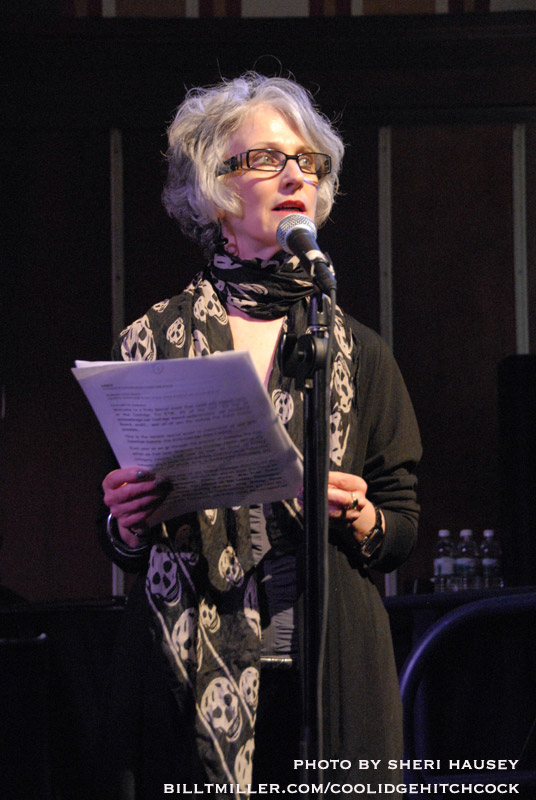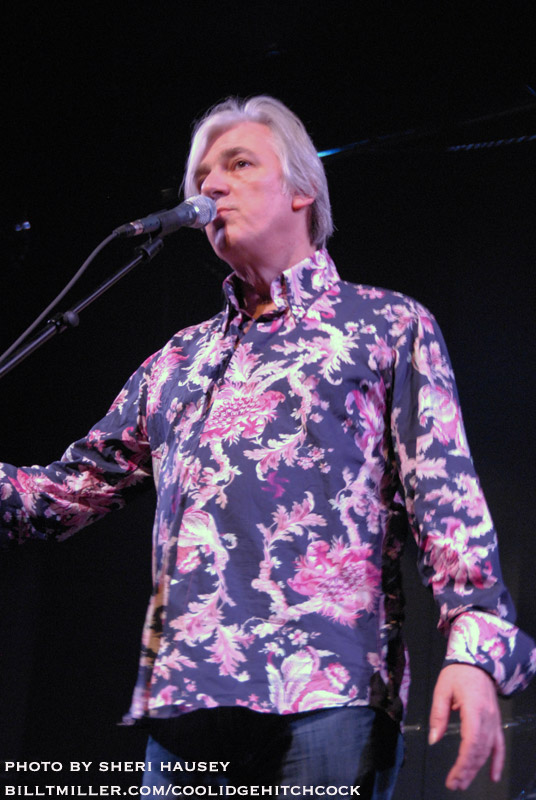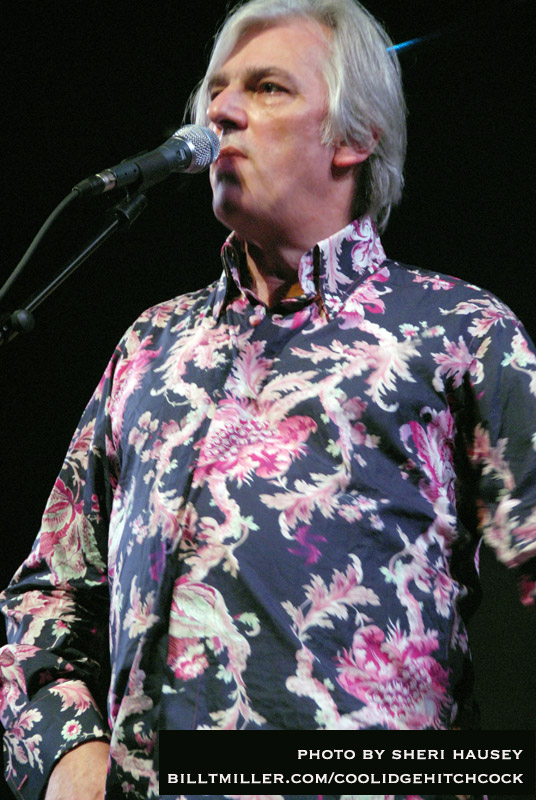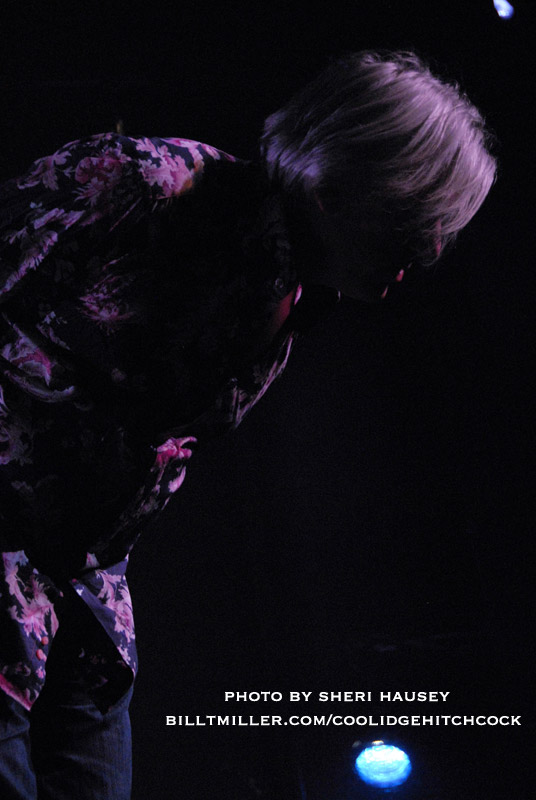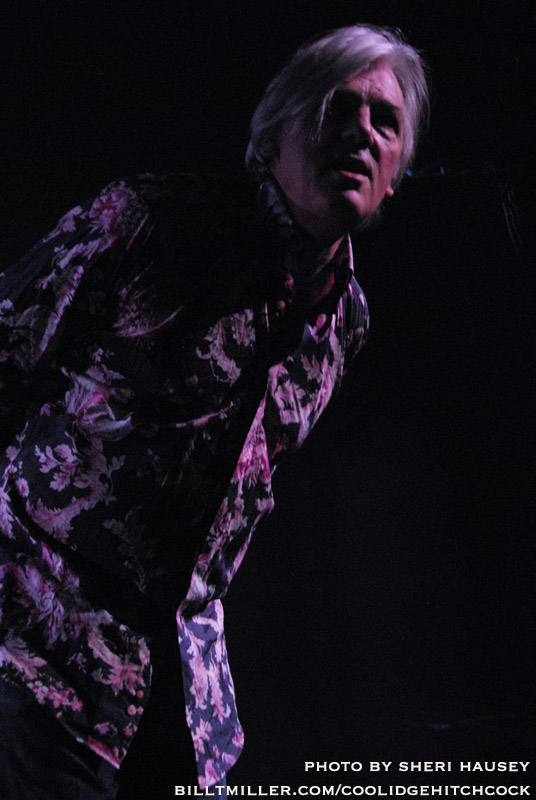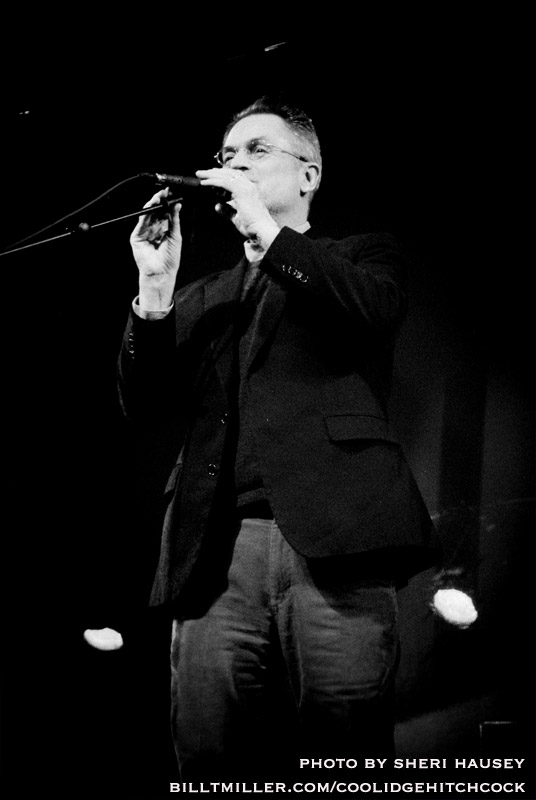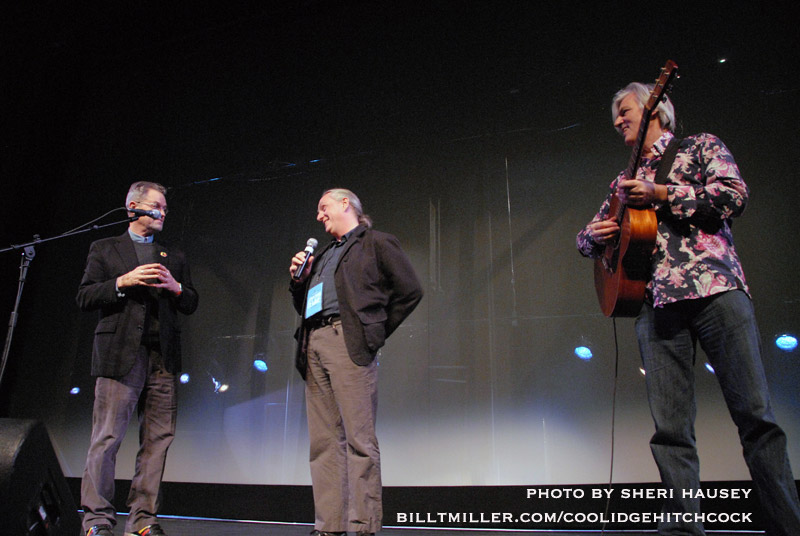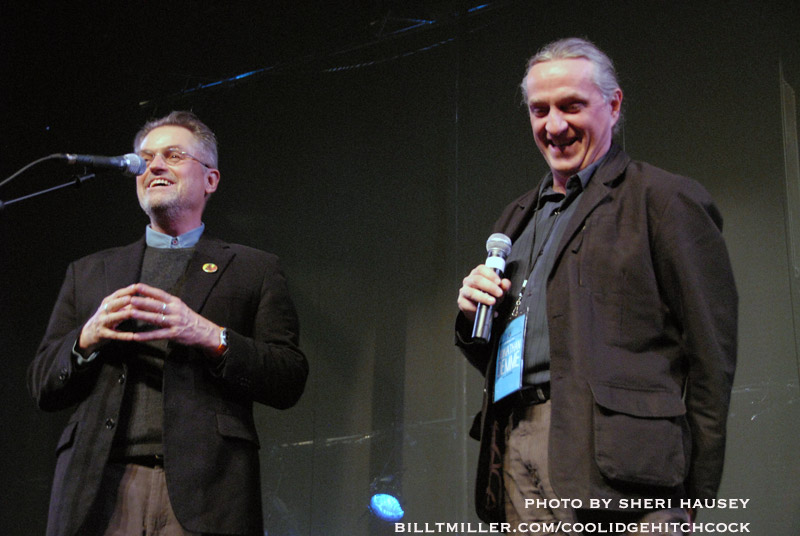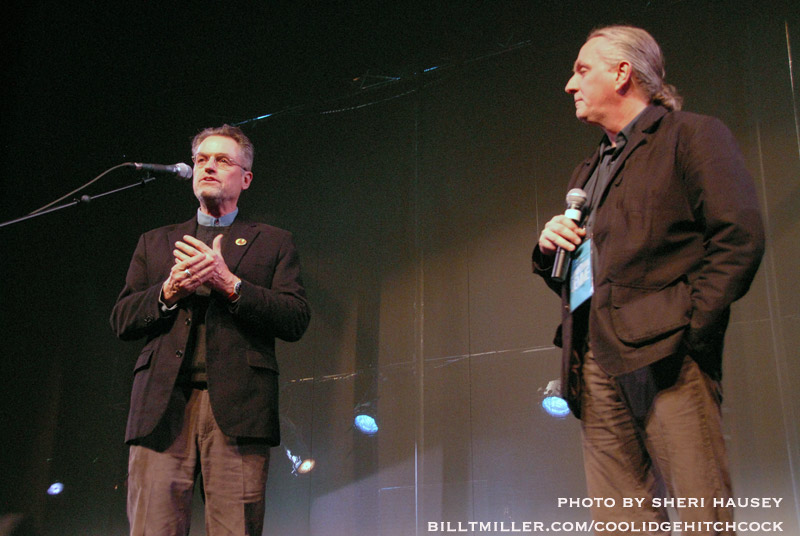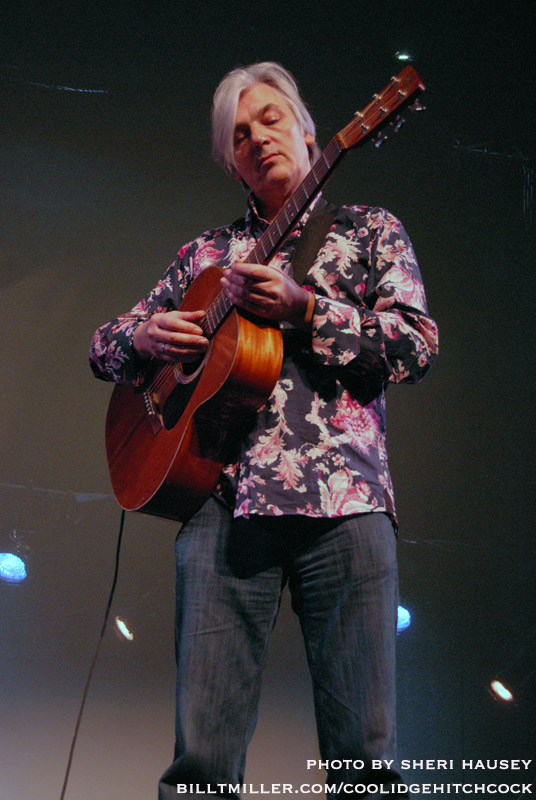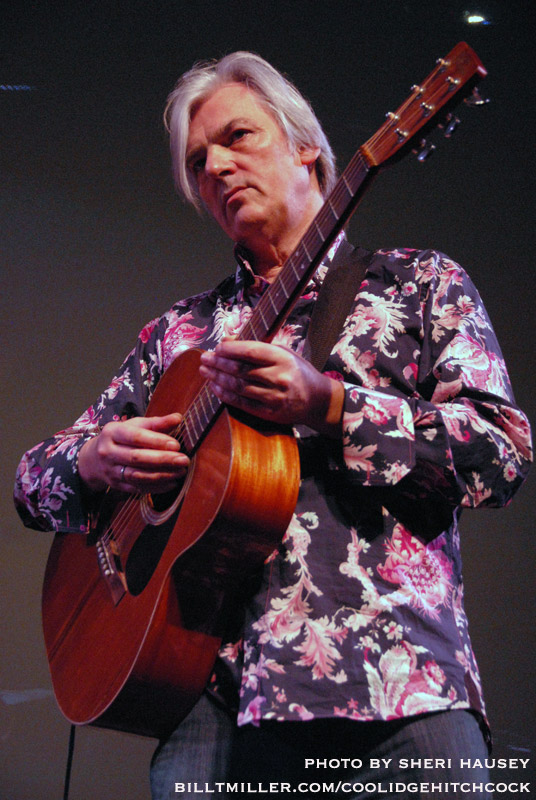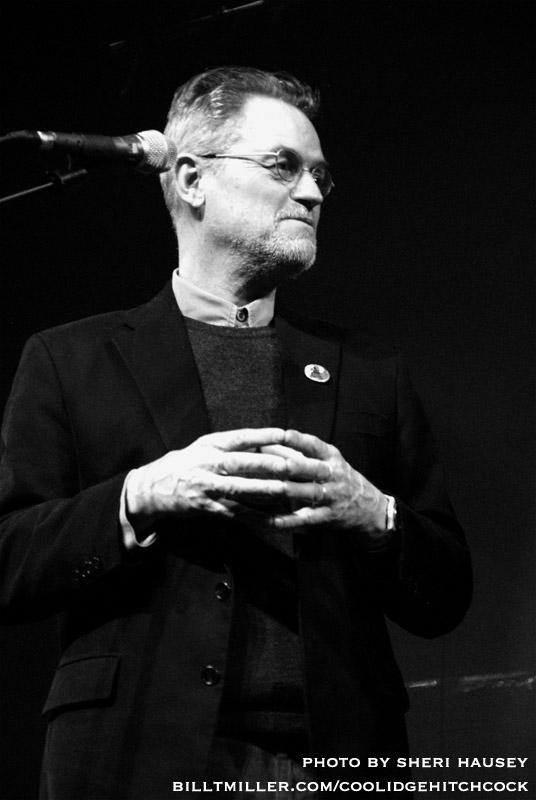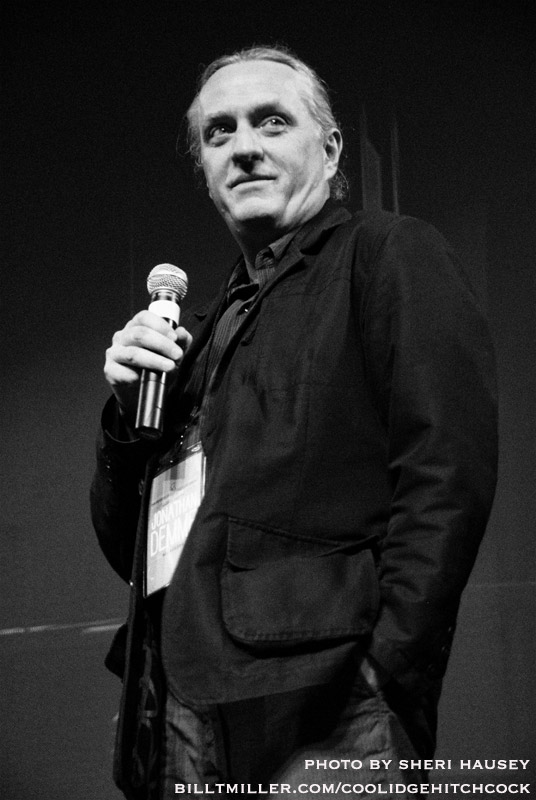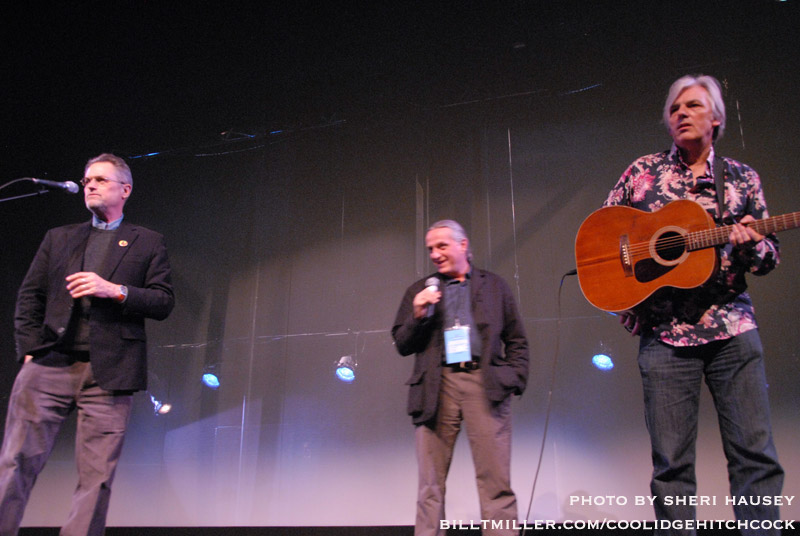 ---
ROBYN HITCHCOCK
performs the song
BORN ON THE WIND
from PROPELLOR TIME CD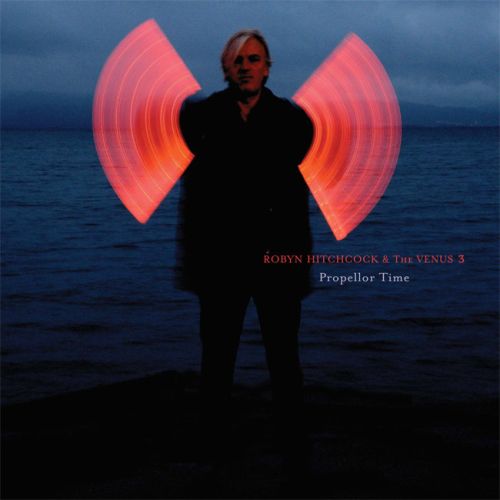 ---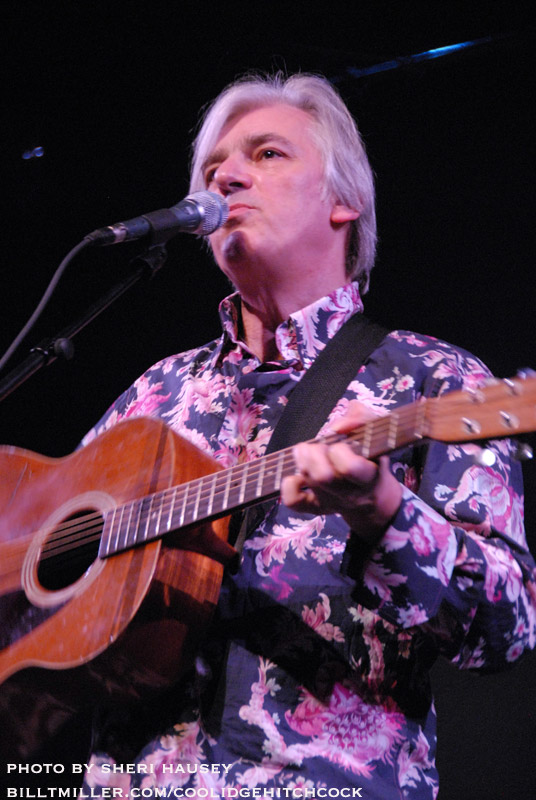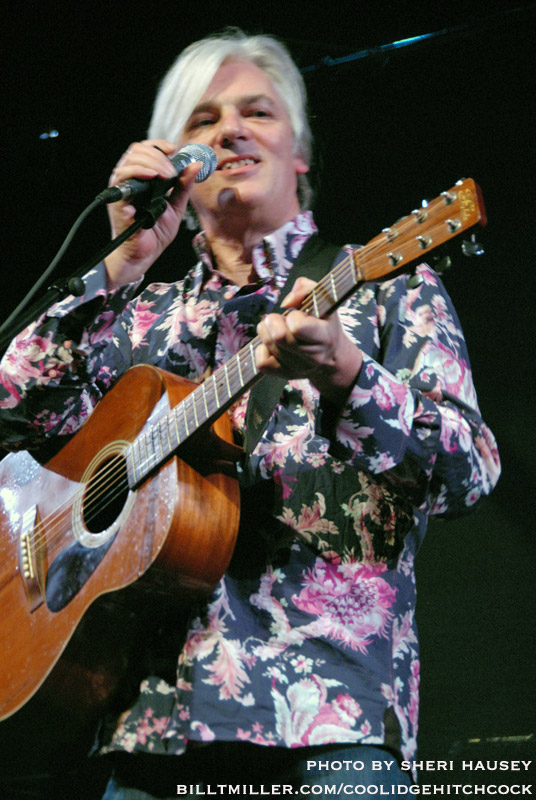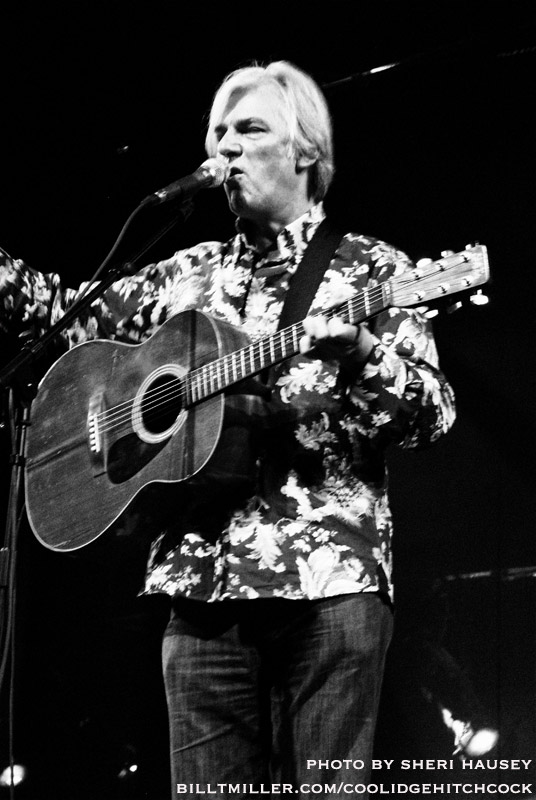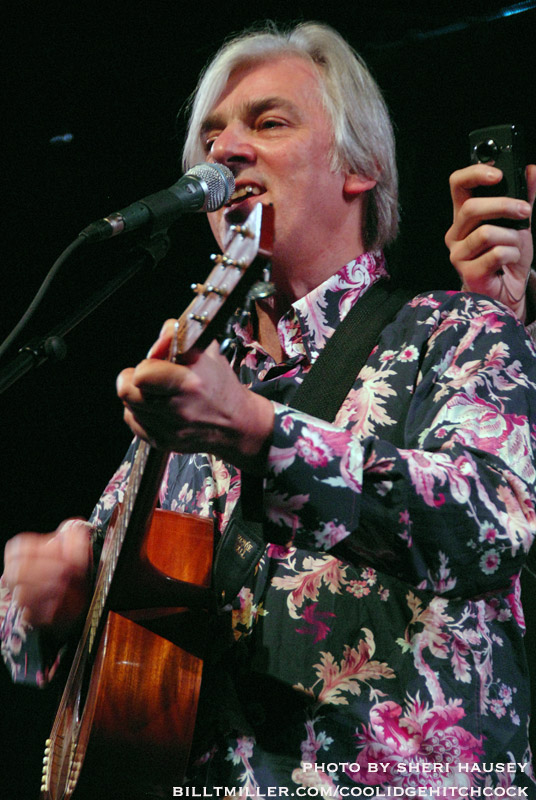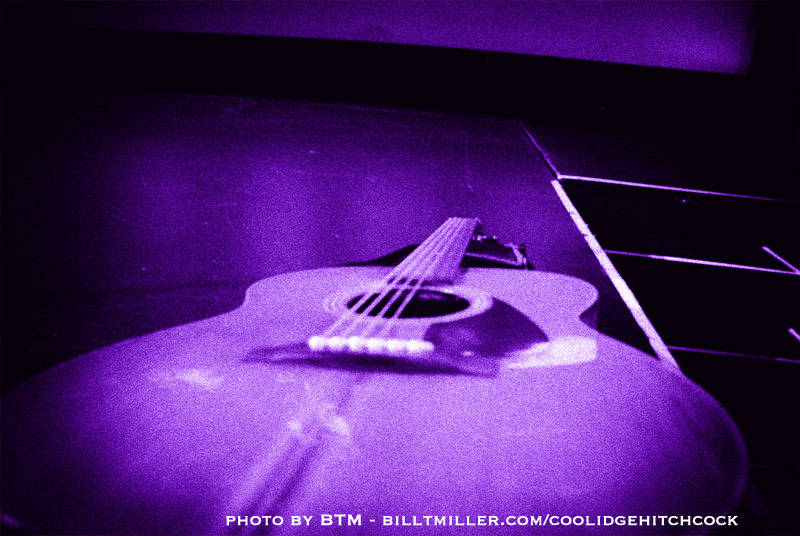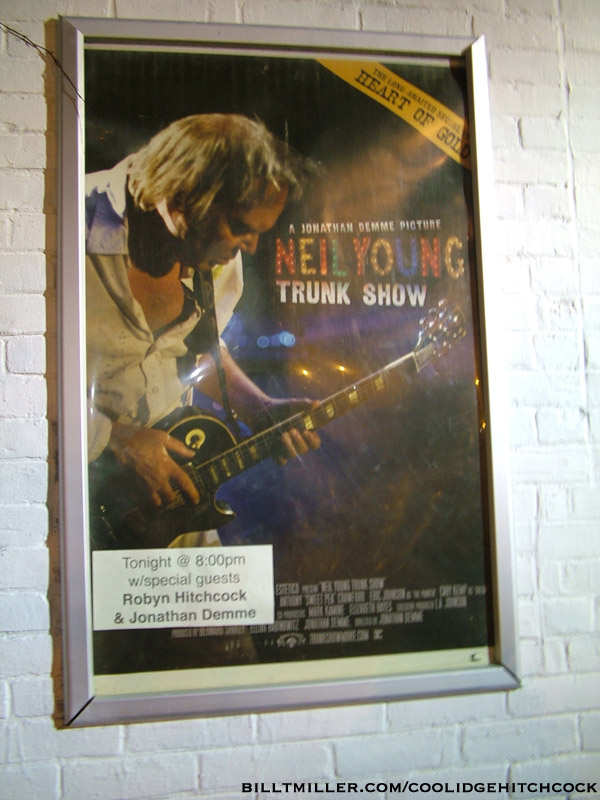 * sing along lyrics *
BORN ON THE WIND
by Robyn Hitchcock



Mira's got a job tonight
Keeping someone up
Handing them their lemonade
In a sharkskin cup
Mira wants to leave the crowd
Sail to wear things crack
Where steam and ice go hand in hand
And nobody comes back

Born on the wind
Born on the wind

Mira was an accident
That couldn't be reversed
'Think of how you'd feel' she said
'If you could feel this cursed
I'm going where the streets are seas
And down beneath my keel
The seaweed flows through the ventilation shafts
And that's the way I feel'

Born on the wind
Born on the wind

'We live in a pornocracy' she said
ĺ─˛Where people fan their flames
Desire is your only judge
And god has many names
One of them is Mr Spinks
And one of them is God'
Mira fishes from the rocks
For the DaVinci cod

Born on the wind
Born on the wind
Born on the wind

(FedEx man knocks and enters)

* studio version from Propellor Time
Robyn Hitchcock - Vocals & guitar
Chris Ballew - guitar John Paul Jones - mandolin Ruby Wright - musical saw
Harmonies: Scott McCaughey & Morris Windsor
All lyrics by Robyn Hitchcock published by August 23rd/Bug Music



---

check out:
RobynHitchcock.com

Robyn's Propellor Time CD

Jonathan Demme on IMDB

Declan Quinn on IMDB

The Coolidge Corner Theatre

Neil Young Trunk Show Movie

Demme on Trunk Show Article in Rolling Stone

See Photos by Brad Searles on Flickr

Sheri Hausey Photography

Bill T Miller Videos & Music



---

Hey Declan & Jonathan & Robyn...
Let me know if you want my footage or the footage that was shot by Declan on my camera or anything else.


---

back to main btm site:
BILL T MILLER
musician engineer producer photographer filmmaker
billtmiller.com