WAYNE WYLUPSKI
Atari Punk Cupcake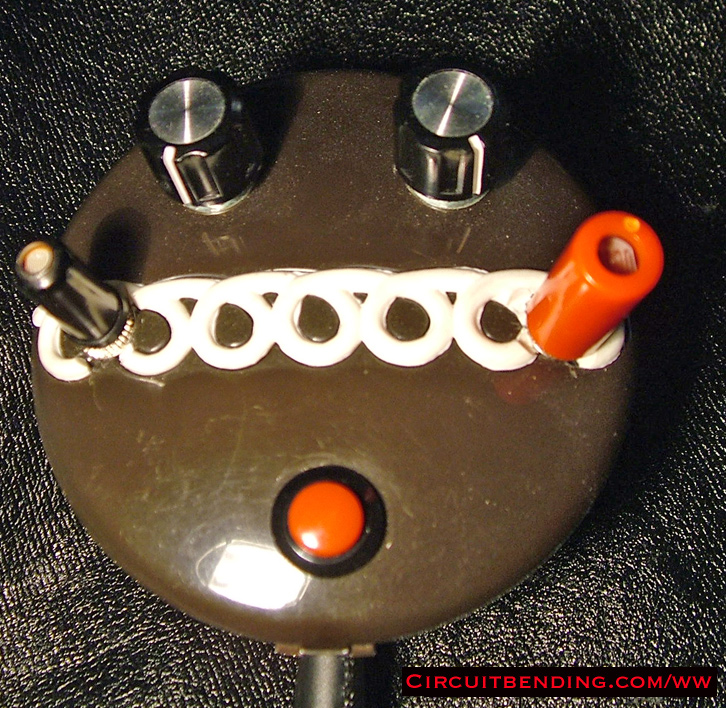 CHEF WAYNE took a classic ATARI PUNK CIRCUIT and housed in in a plastic version of one of my favorite treats... a Hostess devil's food chocolate cupcake and generously gave it to me for my CircuitBending.com collection and ORGY OF NOISE recordings and shows.

Wayne is a mainstay in the bent workshops and noise jam-outs that are hosted by Jimmie P Rodgers at Noise Night at Willoughby and Baltic Gallery in the Boston area. I originally met him in the 90s when he was playing Chapman Stick with a band that rehearsed down the hall from my recording studio. We reconnected recently and jammed out at NOISE NIGHT.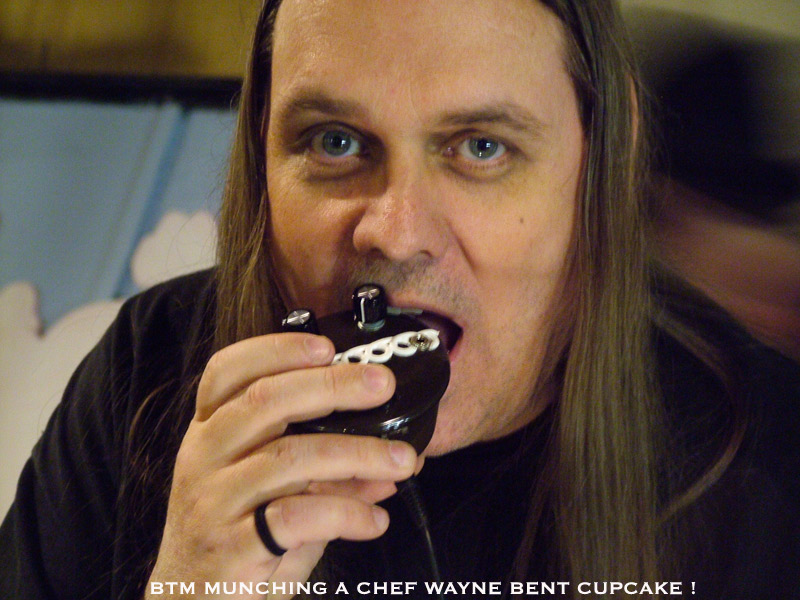 I scored a couple of photocell jacks from bender WATERHED to use with the controller inputs that Chef Wayne added to the Punk Cupcake. The more I explore the Cupcake, the more I dig the wide range of sounds it emits. Sounds good and tastes sweet to the ears.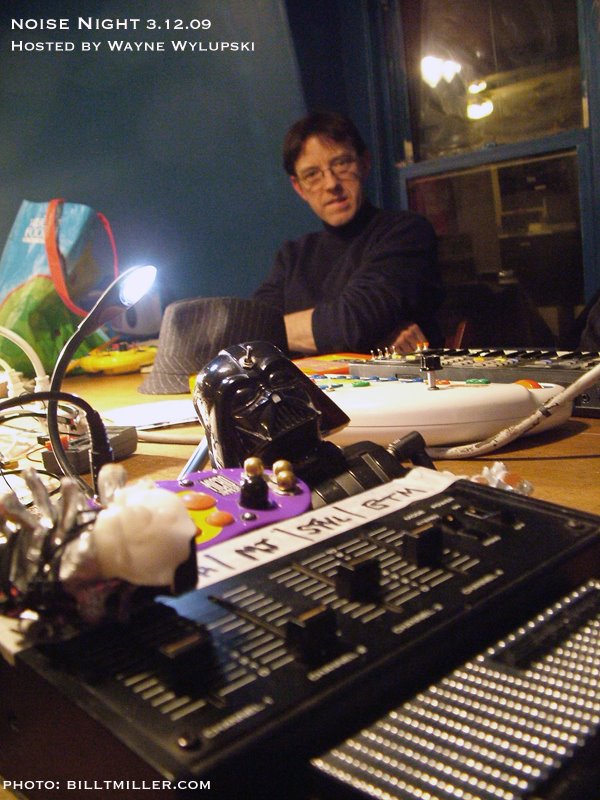 CHECK OUT....
PHOTOS & VIDEO of NOISE NIGHT and CYBERARTS !
NoiseNight.com



BACK TO BILL T MILLER's
circuitbending.com