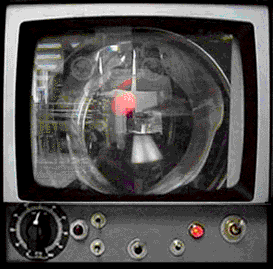 TIM KAISER
tweaked-out this
Electronic Music Generator TV
for BILL T MILLER
A Talk N Learn Numbers toy has been circuit-bent and re-housed in a video monitor case. Number keypad is located on the top and the other controls are on the front where the original monitor controls would have been.
The screen is a fresnel lens. Inside is a nice parabolic flash reflector with a couple of blinking L-E-Ds to give it a weird retro sci-fi kind of look. Also on the top is a removeable superflous lamp that rapidly blinks in multicolors in a seizure-inducing manner.
This thing produces generate endless amounts of random melodic segments. Also plays simple kids songs (unglitched) and says the numbers.
Front panel controls include:
ON/OFF Toggle
LED Indicator
Speaker/Output Jack Toggle
Mode Trigger Button
Mode Select Toggle (music or numbers)
Pitch-Glitch Toggle
Pitch-Glitch Knob
Glitch Trigger Button
Built-in speaker and standard 1/4" output jack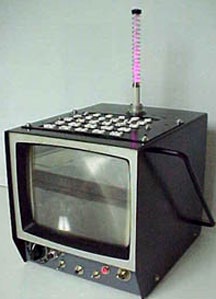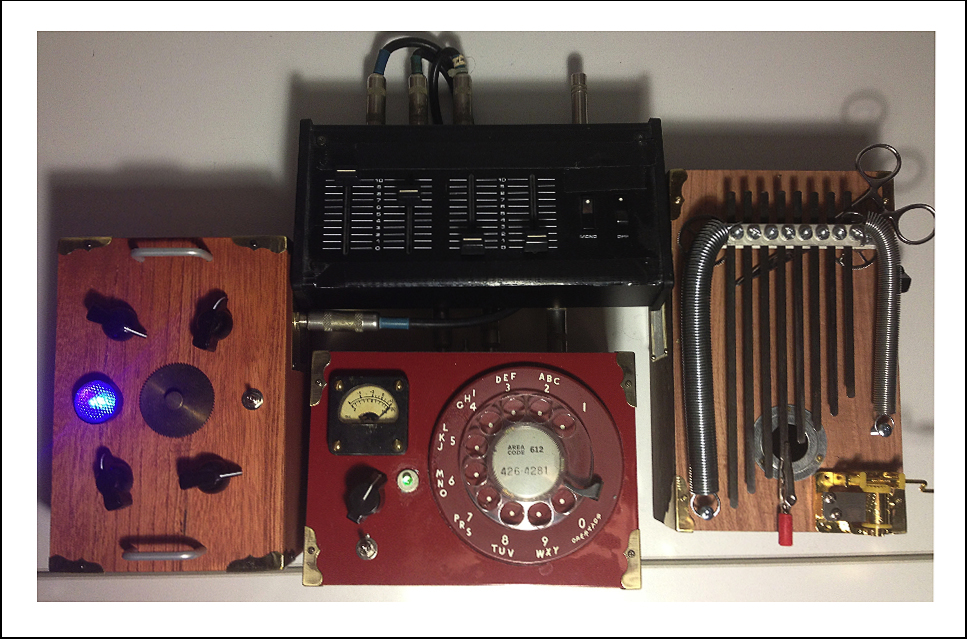 In 2012, almost a decade later after scoring the EMG TV,
TIM KAISER hooked BILL T MILLER with these three boxes.
L-R = Quad Oscillator & Roto Vibe & Thumb Piano
BTM then did bonus custom mod on the Roto Vibe adding a contact mic
for the acoustic sound of the rotary dialer... and added springs
and a music box to the thumb piano.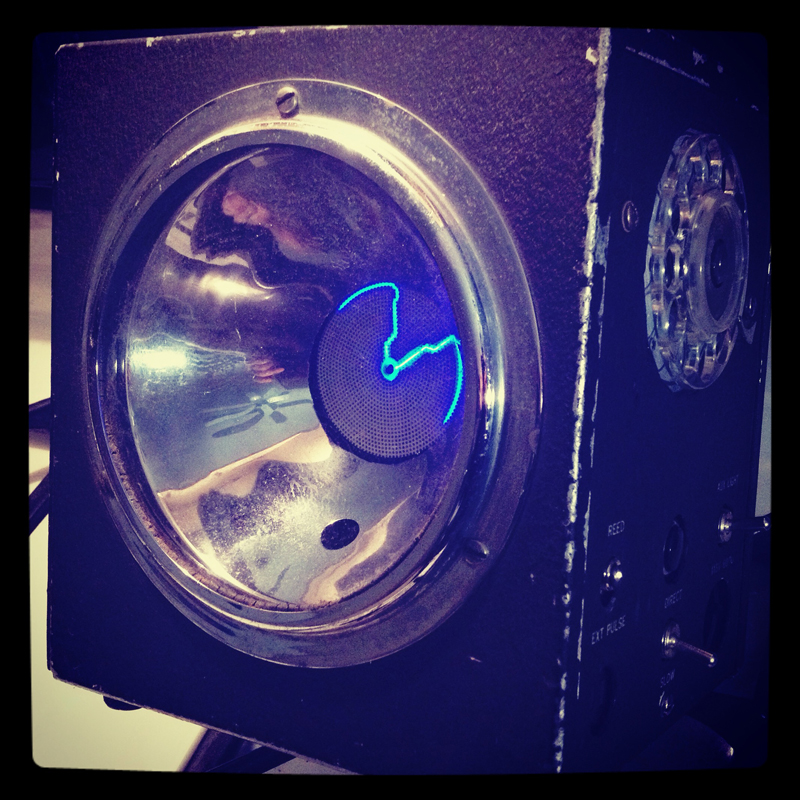 Black Metal Strobe
by Tim Kaiser Electrical Instrument Co.
This Kaiser tweaked vintage metal strobe fits perfectly into my
ZONKULATOR project noise rig.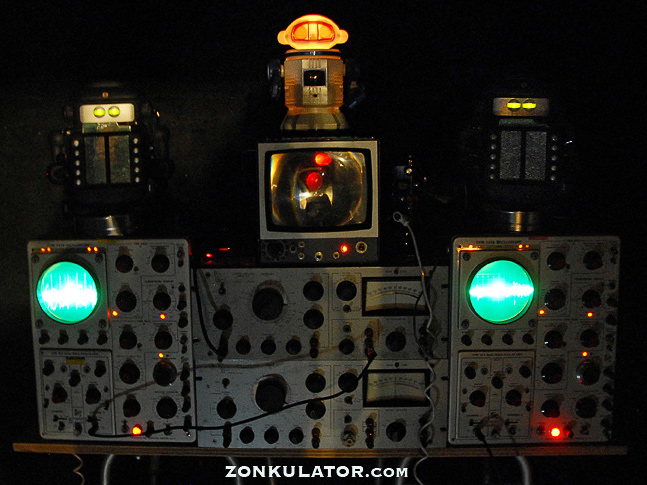 Here's my BTM ZONKULATOR rig...
the Tim Kaiser Electronic Music Generator TV
as the centerpiece with the other gizmos.

Now I just need to add in the Kaiser Black Metal Strobe
and my PLASMASOUND II built by ROSS WILLIAMS of DeMenTia laBs
and do a LIVE ZONKULATOR SHOW.

tim-kaiser.org

SEE BTM PHOTOS of TIM KAISER in Concert

BACK TO BILL T MILLER's
circuitbending.com