ISM SYNTH - Arius Blaze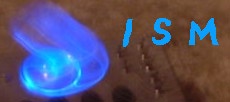 ARIUS BLAZE of ISM SYNTH BENT a ONE MAN JAM GUITAR for BILL T MILLER.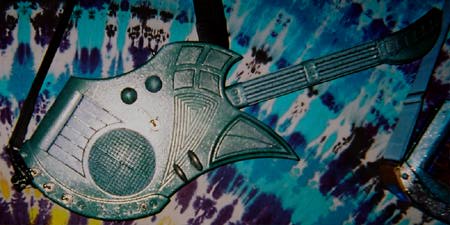 BTM-ISMaticismic Geetar

Two large hooks are body contacts

Small bottom momentary switch is pitch bend and pause

Big switch in the middle is sub-glitch

Small one on the top cuts the speaker

Three big switches are distortion overload

Ultra Pro Quality Circuit Bending and Painting

This is a one-of-kind model designed by Arius Blaze for BTM.

Stay tuned for some SONGS (mp3s) and MORE PICTURES....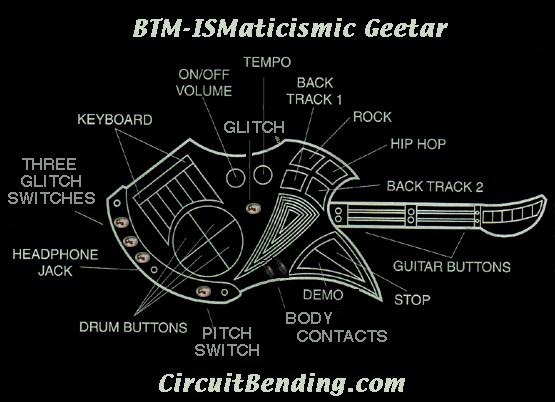 CHECK OUT MORE BENDS BY...
ARIUS BLAZE - ISM SYNTH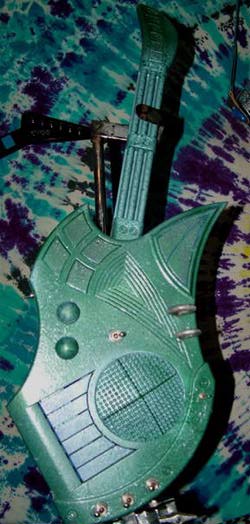 BACK TO BILL T MILLER's
circuitbending.com