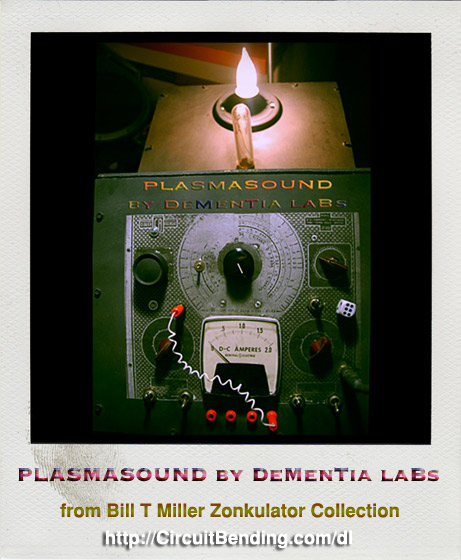 VINTAGE PLASMASOUND II
Built by ROSS WILLIAMS of DeMenTia laBs
While looking for some more vintage signal generators and the like for my Bill T Miller ZONKULATOR Laboratory Rig, I found this unit built by the amazing ROSS WILLIAMS of DeMenTia laBs out of Indiana. It is a real cool fantasy simulated signal generator (with a decal instead of an actual rehoused metal faceplate) that he made from scratch. Ross says, "he doesn't have the heart tear up the (actual) vintage equipment." He models his reproduction units on actual hardware and then adds his own twist.

This reproduction is top notch and fits right in with my ZONKULATOR RIG. The more I explore the sonics of this PLASMASOUND, the more I dig it. Solid all around. Only prob is now I want more more more of the assorted gizmos that DeMenTia laBs conjures up.

Currently working on a full length ZONKULATOR BTM DVD. Here's a short preview of Plasma Sound unit as part of my Zonkulator Kitchen Rig. Stay tuned for more! * THANX - Bill T Miller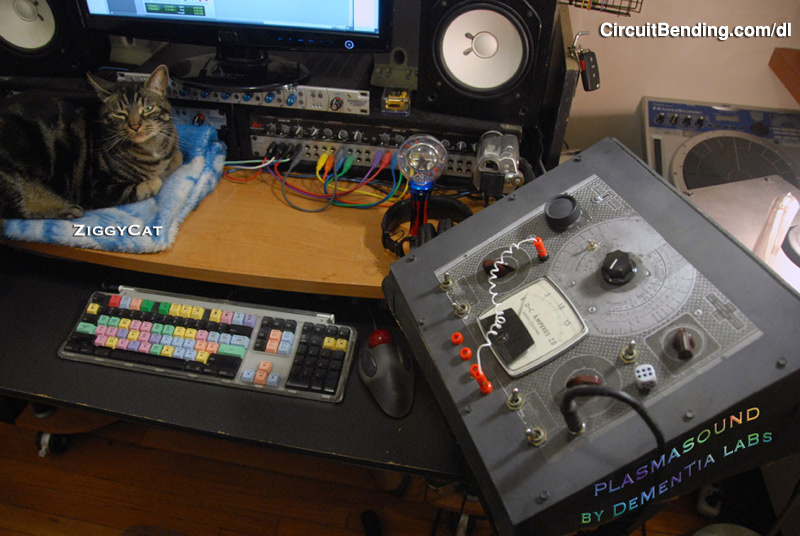 ZiggyCat at BTM's Headroom Recording Studios Diggin' the Install of PLASMASOUND
So here's the official Ross - DeMenTia laBs description:
"NEW custom built analog synthesizer theremin "VINTAGE PLASMASOUND" ...built to look like a vintage dr frankenstein machine...this optical theremin ROCKS ...has a patch bay ...and a 12 way rotary switch 1/4 output jack plug this right into your amps or favorite stomp boxes ...lotsa tonal possibilities... REAL VINTAGE CHICKEN HEAD KNOBS ALL OTHER PARTS ARE NEW ...has the whole mad scientist thing going on lotsa fun!!! would be great for stage or crazy rock operas..or something where ones imagination is used....DeMenTia laBs FANTASY ART SYNTHESIZERS ...used by many crazy artists onstage and in the studio DeMenTia laBs makes some of the most sought after FANTASY ART SYNTHESIZERS of our day."

For more nfo, check out: "DeMenTia laBs" on eBay & YouTube.
SCOPE THE VIDEO (below) by SuperRoss of DeMenTia laBs...
---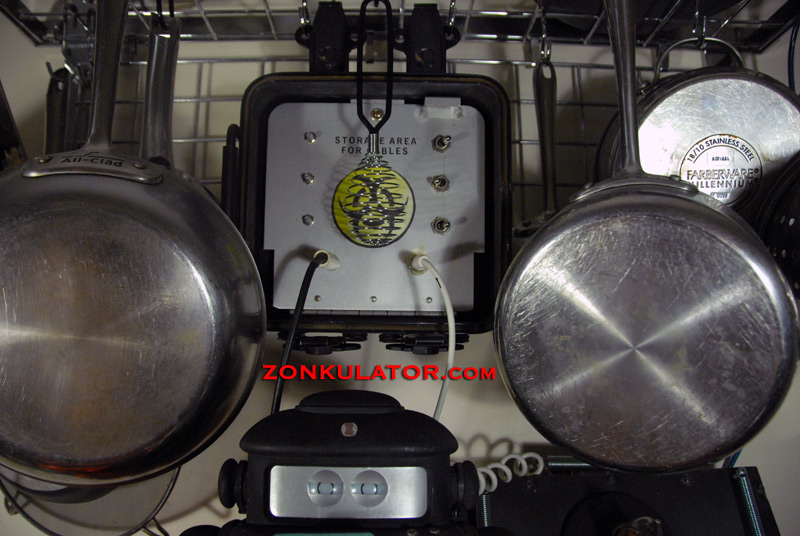 sneak peak of BTM's
Zonkulator Kitchen Sessions
* includes Plasmasound & Photocell Theremin
in the Zonkulator rig from DeMenTia laBs!

STAY TUNED FOR VIDEOS!!!!!!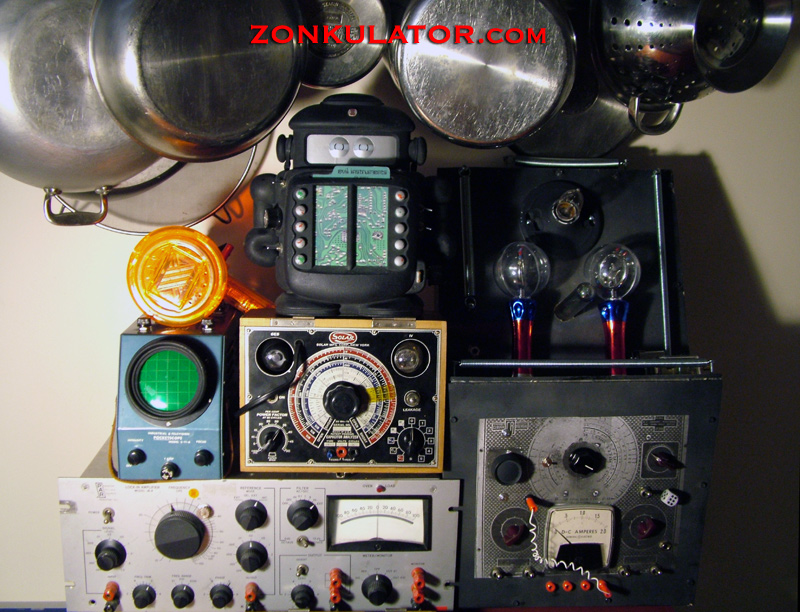 BACK TO BILL T MILLER's
circuitbending.com